The markets have a habit of climbing the wall of worry.
We saw this very clearly on Friday, June 24, when the markets spiraled deep into the red, with the Dow Jones trading down by over 600 points.
And we continued to see the aftereffects throughout the day last Monday.
But investors' shell shock seems to be wearing off a bit. The markets gapped up by Tuesday, June 28, with the DJIA closing 270 points higher.
Even so, uncertainty still lingers over what will happen next… and if this gradual "bounce back" is here to stay.
I showed you a way to play Brexit before Britain even voted. And today, I'm going to show you what your next steps should be from here… no matter what happens.
Shorter-Term Options Could Be Your Best Bet… When the Markets Are Good, Bad, and Ugly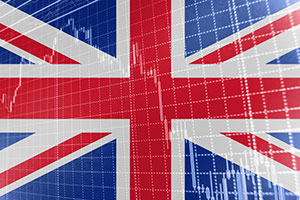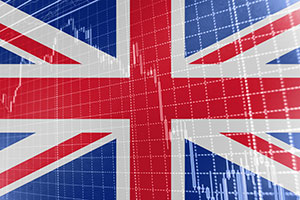 There's an old saying in the markets, "buy the rumor, sell the news." This simply refers to stocks trading higher leading up to a big event or announcement and (often) selling off right after.
When the markets get past that event or announcement, ascertaining what's next isn't always the easiest thing to do. However, when the markets are at or near the top, and the news is resolved, they either drop or pop because of this old adage.
In this case, the pending event was Britain's vote to stay or leave the European Union (EU). The U.S. markets overall were climbing leading up to this special event. And the consensus seemingly every news network was touting was that the vote to stay had the edge of the vote to leave.
Of course, there was no guarantee of that happening…
Yet it seemed to be enough for the bulls to take the markets higher leading up to the actual vote. In fact, the S&P 500 Index traded up to or near its seven-month highs. And the month of June saw its closing highs near the 2,130 mark, which was the closing high back in May 2015.
As you can clearly see, the markets appear to be doing what they do best right now – selling the news. Couple that with the fact that the news was unexpected (and deemed overall negative to the markets), the sell-off we've seen this time is a bit more exacerbated.
And now, investors, money managers, and many fund managers are scrambling to reallocate their portfolios after receiving the shocking news of Britain's decision to leave the European Union (EU).
But not options traders…
As you'll recall in our conversation on June 14, I showed you a way to play Brexit using options – before the votes were even in. Remember that this was just a case study and not an actual trade recommendation I sent out.
And what we looked at was an option straddle position on the CurrencyShares Euro Trust (NYSE Arca: FXE) exchange-traded fund (ETF). We said that we'd monitor the $110.50 straddle for both the June Week 4 options and July Week 1 options, treating the day of the vote just like an earnings announcement.
This is what happened…
The June Week 4 $110.50 straddle was priced at $2.32. Remember, we used the combined premium as a way to see what the markets had priced for the anticipated move on FXE, which was 2.32.
And that's about how much FXE dropped on the open the morning after the vote. Now we talked about how these options might not give us a double if the ETF only drops by that amount. And sure enough, the options moved to $2.57 that morning, giving us a gain of $0.25 (or $25 per contract).
I also said we'd keep an eye on this trade so see what it could do with one more week of time (in case we didn't see a great payoff right after the vote).
And the next morning, the July Week 1 $110.50 straddle was priced at $2.85, showing a gain of $0.30 (or $30 per contract). I'm still watching this position to see how it works out.
But the bottom line is that these options trades gave a 10.7% and 11.7% rate of return – a combined 22.4% gain in just one day. Not bad…
The key here is to remember that whenever you're trading around a catalyst (like Brexit), and you feel that there will be a significant price movement in the markets, the rest of the markets are probably watching and feeling the same way. This is why the "buy the rumor, sell the news" adage often holds true. So you'll want to expect that going forward instead of being caught off guard if and when it happens.
What to Do Now That Brexit Happened…
What also likely caused this more dramatic sell-off was fund managers selling assets for both gains and losses as they tried to adjust their portfolios before the end of the second quarter.
You're also probably going to see a lot of headlines today and over the weekend about the following topics:
Here are likely items you are seeing as headlines over the weekend and in to today…
The slowdown in share buyback programs from companies
How Brexit will be good over the long term
Warnings of more countries to follow Brexit
The Consumer Sentiment Survey reporting a larger than anticipated bearishness
How this is a great buying opportunity
And all of this leads to one conclusion…
Shorter-term options are the best way you can get in and out of your trades quickly. You don't have to scramble to adjust your portfolio, you can trade options for a quick bounce, and you can try to double your money before the next downward slide happens. And don't forget that options enable you to make fast and easy cash on the downside, too.
Now we can't predict what the markets will do next. But this is what you can do right now…
Go back through your stable of horses – your top, go-to stocks and ETFs that you like to trade and have had success with in the past – and start setting your targets using their charts. Establish the price point or price area for which you see support. You can then use your brokerage platform or trading tools to set alerts for when the stocks and ETFs reach the price support target you set.
At that point, look at how the markets are behaving and how your stock or ETF is behaving. Establish conviction for the price target you set and the time frame it will take to get there. And analyze your options to see if one presents an opportunity to double your money (if that's your goal) or move the way you need it to.
And always remember…
Don't rush into a trade just because it MAY be a great buying opportunity. Make sure that you're disciplined in your approach to set your target prices – and then assess your game plan.
When the opportunity presents itself, make sure you try to find a trade idea that could reward you exactly how you want. And if it's not there, then stand down…
Follow Money Morning on Facebook and Twitter.
Up Next: How to Increase Your Profits and Slash Your Losses on Every Trade
Join the conversation. Click here to jump to comments…
About the Author
Tom Gentile, options trading specialist for Money Map Press, is widely known as America's No. 1 Pattern Trader thanks to his nearly 30 years of experience spotting lucrative patterns in options trading. Tom has taught over 300,000 traders his option trading secrets in a variety of settings, including seminars and workshops. He's also a bestselling author of eight books and training courses.