What are the current expectations regarding the gold price forecast? So far this year, gold has scored some impressive moves upward.
Since the beginning of 2016, it has risen roughly 26%. That's far more than the major stock market exchanges, which have been either slightly down, slightly up, or flat on the year.
Yes, it pulled back in April. Yes, it's been volatile over the last several weeks. Yes, it ran up in the prelude to the UK's historic vote on whether to leave the European Union (EU). It's enough to make investors want to know about the gold price forecast.
Money Morning Resource Specialist Peter Krauth believes that in the near term, gold is likely to trade close to $1,300, and perhaps even below. The price of gold is seasonally weak in the summer.
Nonetheless, gold is an excellent way to diversify an investor's portfolio, a safe haven in times of turmoil, and a hedge against volatility and uncertainty.
Want to know more? Let's look at factors driving gold prices and some of the best ways to play it.
The Gold Price Forecast and Uncertainty Around Brexit
Let's start with the most recent driver of gold prices. It's Brexit, or the potential British exit from the European Union (EU). Britons voted to leave the European Union (EU) on Thursday, June 23, the end of their 26-year-old membership in the EU.
Negotiations on the terms of Britain's exit will include trade, economics, and free movement. It could take years. That's more uncertainty, and so is the outcome of the negotiations. All of that has the potential of affecting the gold price forecast.
The EU was created to ease trade and movement between European countries. Part of the creation was the development of a common currency, the euro. While the euro is used by the 17 members of the Eurozone, a smaller group within the 28-member EU, Britain kept the pound. Its singularity in currency was a harbinger of the discontent with the EU that underlies the vote.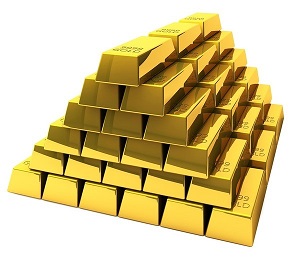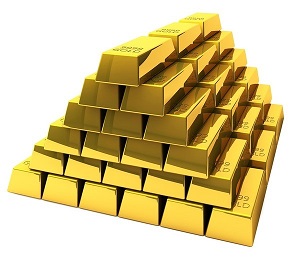 What underlies the vote? Well, one of the tenets of Global Britain, a group supporting a "yes" vote, is that Britain's stance on currency has lost it some power within the EU, and it may not be receiving advantageous votes in the EU-wide governmental bodies as a result.
But that's not all. Global Britain also argues that British trade will be enhanced if it trades directly with partners spread around the globe, rather than just with EU members.
Finally, certain stipulations of the EU are thought to be detrimental to British workers and taxpayers as a whole. The EU guarantees freedom of movement through national borders. Some observers feel that Britons end up paying for social services for immigrants; others argue that immigrants from countries with lower wage scales undercut British workers' standard of living.
Both the British government and major global institutions, though, supported a "no" vote on Brexit. Why? The UK Treasury, the Bank of England, and the International Monetary Fund (IMF) all believe that disentangling from the EU would have a long-term downward impact on UK salaries and gross domestic product (GDP).
Net-net? The long-term effect of Brexit on Britain is also uncertain.
Gold Price Forecast Affected by Interest Rates Direction
Important as Brexit is, the direction of interest rates is an equally strong driver of a robust gold price.
Precious metals generally move in an inverse relationship with interest rates. If the latter go up, precious metals prices go down. If the latter are trending down or flat, it's a positive scenario for precious metals. Why? Declining or flat interest rates send the U.S. dollar down vis-à-vis other currencies. That makes gold relatively inexpensive worldwide, and thus spurs investor demand.
For a while, it looked as if the Fed was set to raise U.S. interest rates in June. Then came the most recent jobs report. Job creation came in far below estimates.
As a result, the Fed, fearing to slow the slow-growth economy even more, indicated that it was unlikely to raise interest rates soon. It is expected to hike some time in 2016, but so far interest rate trends are good news for the gold price forecast.
Robust Demand for Gold
Demand for gold this year has been extremely strong. The World Gold Council reported that global demand rose more than 20% year over year in Q1 2016.
Krauth says gold exchange-traded funds (ETFs) have been recipients of particularly robust investor demand. For the Q1, one of the most popular has been the SPDR Gold Trust ETF (NYSE Arca: GLD), which saw an influx of $7.6 billion in new investments. GLD is currently trading at $120.76, up more than 17% on the year.
It isn't only global aggregate demand that's strong, either. Major investors are voicing confidence in gold. For example, in early May, CNBC reported that Stanley Druckenmiller, a billionaire investor, had his biggest allocation in gold. Why? Concerns about the broader markets, the pace of economic growth in China, and the Fed.
He isn't alone. Forbes reports that another billionaire investor, George Soros, cashed in more than one-third of his long positions on equities in Q1. What did he buy? Additional gold and gold stock.
So, while the strong upward move this year and political and economic volatility might mean short-term pullbacks in the price of gold, many factors make the gold price forecast a positive one.
What to Buy to Play Higher Gold Prices
Money Morning 's top picks for investors are gold mining stocks. The following two have performed superbly year to date, handily outpacing both the average price of gold and the broader averages. Both are forecast to continue their robust rise.
Barrick Gold Corp. USA (NYSE: ABX) has soared 152% in 2016, climbing 84% in Q1 alone. At the current price of $19.58, it is up more than 2% on the day.
ABX is based in Toronto, Canada. It explores, mines, and produces both gold and copper. In mid-May, 13-F filings showed George Soros's Soros Fund had recently purchased more than 19 million shares of ABX. Strong execution of project developments should further support the upward trend in the shares.
AngloGold Ashanti Ltd. (NYSE ADR: AU), at a current price of $15.85, has surged 112% since the beginning of 2016. AU owns 17 mines in Australia, Africa, and the Americas. AU boasts a strong record of earnings per share and net income growth. RBC Capital Markets rates it "Outperform."
Money Morning Global Credit Strategist Michael Lewitt recommends investing in gold before this market event creates a major stock market crash. It's the best way to protect your portfolio and capital now…
Follow Money Morning on Facebook and Twitter.