This week the market is likely to witness the next stage in the Brexit mess. It will center on energy finance and will signal a major shift in focus.
Ripple effects have a way of doing that. Fallout from the UK decision to leave the EU will next play out in how major energy projects are funded. Activity has heated up and will now move into high gear as US participants return from an extended holiday weekend.
We are in new territory here. Nonetheless, one result is already clear.
And that sets the stage for one of my cross-border advisory sessions later this week.
Here's what we'll be talking about and where the money in energy finance is headed next…
UK Banks Have Lost Their "Gateway" Role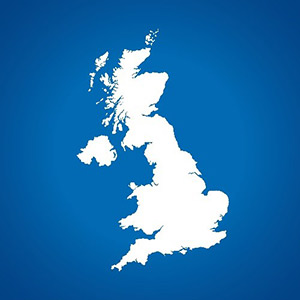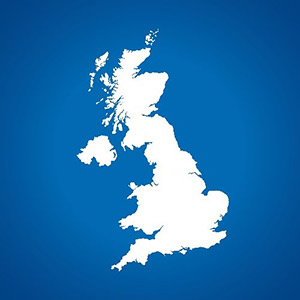 For some time, more money has been raised for energy projects in The City (the financial district of London) than anywhere else on earth. This has resulted from the types of banks and financial institutions concentrated there, London's position as the conduit for massive European banking activity, and the ability of worldwide companies to be based on either the LSE (the London Stock Exchange) or its more venture capital intensive AIM (Alternative Investment Market).
For all those reasons, the UK had been regarded by the wider international markets as a convenient place from which to enter a unified EU economy.
However, that nexus has been shattered by the vote. Its attractiveness as a launching pad for outside entry into the EU is over.
The LSE has shown some marked volatility in the aftermath of the June 23 referendum vote. That was certainly expected. The result marked a watershed moment in the history of the European Union. No nation has ever voted to leave. Nobody in either Whitehall (i.e., the UK central governmental administration) or Brussels (the seat of the EU) quite knows what happens next.
The Pound Is at 30-Year Lows and Won't Recover Any Time Soon
The uncertainty, without question intensifying as the long divorce process works its way out, will continue to hammer the British currency. The pound sterling has collapsed all the way to $1.31 this morning, a level against the dollar not seen in over three decades. Short bouts of "stabilization," such as that witnessed at the end of last week, will not translate into any robust raise in exchange value.
Uncertainty over trading relationships, cross-investment and employment prospects, and longer-term import/export channels will keep the pound sterling subdued for some time.
By its own choice, the UK has transformed itself from part of the world's largest integrated multinational economy to barely the world's sixth economic player.
And it may even shrink further. If Scotland delivers on threats to bolt from the UK and petition for separate EU entry, then the dam has most assuredly burst.
There's No Real British Leadership (and Forget About a Second Brexit Vote)
We are now in a brief lull period before the next shoe falls. It is the result of a very unexpected voting decision – something I have elsewhere labeled the "paralysis of democracy." Because if the ballot box results in such a shattering decision, the apparatus of leadership grinds to a halt.
Matters are still handled, bureaucracies still perform functions, services remain provided. But nobody has the ability to provide direction on what happens next. In the UK, a prime minister has resigned, the majority party must select a new leader (a process that will take several months), followed by the appointment of a new government (cabinet).
To make matters more uncertain, the person the bookies favor to become the new head of the Conservatives (and hence the new PM) was against the Brexit vote (she urged that the British voters remain in the EU).
Of course, those same odds makers got the Brexit vote wrong, so…
Aside from those who live in London, Scotland, and Northern Ireland (who voted against Brexit), outgoing PM David Cameron fundamentally misjudged the British people. He applied a political logic that enabled the center to defeat an earlier Scottish independence referendum to a very different political animal. An almost throwaway (and non-essential) campaign promise came home to roost.
It's one of the worst examples of political apples and oranges in recent memory. Since Labour also campaigned to remain in Europe, both major parties are in turmoil and leadership changes in both will do little to the political no man's land.
OK, there are petitions emerging with millions of signatures demanding a redo, but these will have zero effect. Parliament will need to consider and debate them, but the die has been cast. It's all over except for figuring out the mechanism for separation.
Here's Where the Money Goes Next
All bringing us back to the tidal wave of uncertainty rolling through London.
It's now beyond question that London will be losing the distinction as the primary international source of energy finance.
I am personally aware of at least two multibillion-dollar energy funding projects that have been suspended following the vote. Both have had point banks in The City running the finance and both have fallen victim to the post-Brexit malaise.
Finance locations will now shift elsewhere. Some of this action is certain to end up in New York. Yet the ability to run parallel activities in simultaneously crafting private funding while at the same time running a publicly traded American or Global Depository Receipts (ADRs/GDRs) to provide an equity exposure will prove more difficult.
I expect lead book runners on the private side syndicated bank credits to make greater use of Frankfurt (currently the second-leading channel for projects GDRs after London) and extend more action to Dublin (the Republic of Ireland is still in the EU). Other locations to receive additional interest include Zurich, Dubai, and even Singapore.
Brexit is going to produce some chancy times for energy finance. A new order is emerging at London's expense. And I'll be bringing you news on the latest developments after my meeting later this week…
Follow Money Morning on Twitter and like us on Facebook.
Next Up: Our New WTI Crude Oil Price Prediction Shows Post-Brexit Upside
Join the conversation. Click here to jump to comments…
About the Author
Dr. Kent Moors is an internationally recognized expert in oil and natural gas policy, risk assessment, and emerging market economic development. He serves as an advisor to many U.S. governors and foreign governments. Kent details his latest global travels in his free Oil & Energy Investor e-letter. He makes specific investment recommendations in his newsletter, the Energy Advantage. For more active investors, he issues shorter-term trades in his Energy Inner Circle.