Investors love investing in silver, especially when the economy is showing signs of weakness and volatility. Silver has long been a safe haven for investors who are looking to hedge their funds against a potentially chaotic economic environment, and making a solid silver price prediction can help ensure a profitable investment.
Silver is also highly versatile; it's an actual currency and is a staple in a variety of industries, including the industrial and automotive industries. Of course, it's also a highly coveted metal in the world of jewelry as well.
But silver can also be a volatile metal to invest in, considering the fact that the international silver market is a rather small one. The combination of versatility and small market size can often equate to volatility. Making a silver price prediction during times of wild fluctuations can often be a tough challenge.
Making an Accurate Silver Price Prediction: What Influences the Price of Silver?
Predicting the future price of silver is a critical step before investing in it, and an important way to do that is to understand what factors influence the white metal's price.
Industrial Demand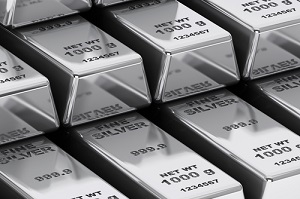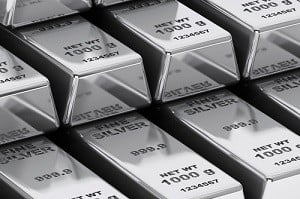 There are many industries that depend on silver for production, some of which include:
Automobiles
Photography
Electronics
Water purification
Solar
Medical
Silverware manufacturing
Coins
Jewelry
This list is by no means exhaustive and shows how in-demand the white metal can be in the production of a variety of products. The current and short-term demand of silver for industries such as these has a profound effect on making an accurate silver price prediction.
Mining Costs
How much it costs to dig silver out of the ground has a big influence on the overall cost of the metal. When yields fall, this places upward pressure on mining costs, which inevitably plays a role in the decline of silver prices.
Supply
The fundamental role of supply and demand obviously has a big impact on the price of silver. As supply tightens, the price of the white metal is driven up. According to CPM Group, the yearly production of silver across the globe will drop to just under 785 million ounces in 2016. Production is decreasing as China's economy is starting to show signs of stabilization, which is leading to stronger global demand.
The Price of Gold
The price of silver is heavily influenced by the price of gold. Silver prices often track gold prices. As the demand (and ultimately the price) for gold increases, the price of silver will also increase. The opposite is also true. In general, silver tends to follow the price of gold. If you're trying to make a silver price prediction, looking at what gold is doing is often a good place to start.
Interest Rates
The price of silver tends to have an inverse relationship with interest rates. In a low interest rate environment, the price of silver tends to spike because of increased demand from investors. Low rates typically mean that many other investments carry little or no yield, making silver a more attractive option. On the other hand, if the U.S. Federal Reserve has plans to increase rates, the price of silver can drop.
Silver Prices Expected to Soar in 2016
Experts agree that the price of silver will continue to increase over the remainder of 2016. As mentioned earlier, silver supply is dwindling, which will be one of the driving forces behind the spike in silver prices.
According to Money Morning Resource Specialist Peter Krauth, silver prices will gain so much momentum this year that we can expect to see double-digit gains by the end of 2016.
As the economy struggles to rebound, the Fed has decided to continue to hold off on increasing interest rates. Fed Chair Janet Yellen said that the agency would not hike its benchmark interest rate and that any future increases would likely happen at a slower pace.
Continued low interest rates are bullish for the price of silver. Amidst such news, silver prices continue to increase. The spot price of silver as of July 8 is $18.85. But Money Morning has a silver price prediction of $22 by the end of 2016.
Demand for silver is also on the rise. Positive signs for the industrial demand of silver in China are helping to boost the price of silver.
All of these factors combined point to a very bullish environment for silver, making this a potentially profitable investment.
But most importantly, precious metals like silver are an excellent hedge right now. You see, Money Morning Global Credit Strategist Michael Lewitt recently recommended readers invest in metals before this market event causes havoc in the markets.
Follow Money Morning on Facebook and Twitter.