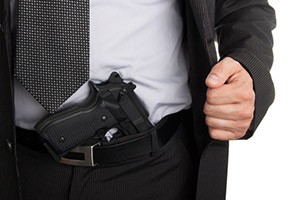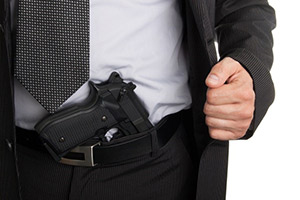 In the politically charged streets of Cleveland, Ohio, during the 2016 GOP Convention on July 18, water guns will be strictly prohibited.
So will cans and bottles of soda, metal-tipped umbrellas, and tennis balls.
However, handguns will be permitted within the 1.7-square-mile "event zone" surrounding Cleveland's Quicken Loans Arena (though not within the arena itself).
That's because Ohio is an unrestricted "open-carry" state. That means citizens are allowed to carry firearms in public places without regulation (i.e. a permit or license, though special rules do apply to individuals who don't have a gun permit).
While several media sources have raised concerns about these rules - and a Change.org petition circulated in March asking the GOP to allow guns inside the arena should a mass shooter show up - authorities may have more to handle out in the streets of Cleveland anyway...
Protesting Trump for Money: Internet rumors abound that anti-Trump protesters are being paid to demonstrate and disrupt Donald Trump's rallies. Here's a look at who's paying them...
You see, the GOP convention's marked protest zone will permit demonstrators to roam freely (while carrying handguns), which means both pro- and anti-Trump crowds will be demonstrating face-to-face. Groups like the anti-LGBT Westboro Baptist Church, as well as the white supremacist movement that incited violence at a Sacramento Trump event on June 26, all intend to rally.
There will also be scores of anti-Trump demonstrators.
This isn't the first time the GOP has had to deal with the prospect of armed convention-goers. Concealed weapon license-holders were allowed to carry firearms in the "event zone" outside the 2012 Republican convention in Tampa, Florida. But, again, they were not permitted to take firearms inside the convention doors.
Follow us on Facebook and Twitter to stay updated on GOP convention coverage.
Who's Not Going to the Republican Convention? Well, a lot more big-name GOPers than you might think - and a few have hilarious excuses for their absences...