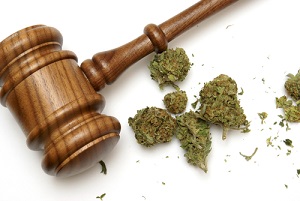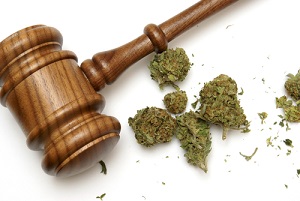 Marijuana legalization has become a mainstream movement. There are 25 states – and Washington, D.C. – that have laws legalizing marijuana in some form.
That means investors are about to be set up for some big profit opportunities from the marijuana market in 2016.
Before we get into how profitable the U.S. marijuana industry will become, here's what you need to know about the movement toward tolerant marijuana legislation…
The Scope and Size of Marijuana Legalization in the United States
Of the states that have some kind of legal marijuana laws in place, D.C. and four states – Alaska, Colorado, Oregon, and Washington – have legalized it for recreational use.
Trending: Oil Prices Could Gain As Much 32% Thanks To This Event
Meanwhile, 20 more states have legalized cannabis for medicinal use only. These include Arizona, California, Connecticut, Delaware, Hawaii, Illinois, Maine, Maryland, Massachusetts, Michigan, Minnesota, Montana, Nevada, New Hampshire, New Jersey, New Mexico, New York, Pennsylvania, Rhode Island, and Vermont.
Back in May, Louisiana lawmakers amended the state's existing medical marijuana law. The new state law said doctors are permitted to recommend – rather than prescribe – medical marijuana. The Louisiana law also expanded the list of eligible conditions for cannabis treatment to include seizure disorders, HIV, muscular dystrophy, and multiple sclerosis.
Nevada, Florida, and Maine will vote on cannabis law reform in November. Eight other states are collecting signatures to bring marijuana legalization to a vote. These states include Arizona, Arkansas, Massachusetts, Michigan, Missouri, Montana, North Dakota, and Oklahoma.
The growing acceptance of marijuana use shows in the industry's sales figures.
These numbers show just how big the industry has become – and how big it will be in the next few years…
How Marijuana Legalization Is Boosting Revenue and Sales Figures
As more states legalize pot, sales and tax revenue will continue to grow. That will make marijuana stocks much more attractive over the long term.
According to cannabis research agency ArcView Market Research, sales of legal marijuana increased 17% to $5.4 billion last year. Sales are expected to grow another 25% this year to $6.7 billion.
In fact, ArcView reported the U.S. marijuana market could post $21.8 billion in annual sales by 2020. That's 72% higher than the National Football League's 2015 revenue of $12.7 billion.
This huge sales growth reflects the changing attitudes toward marijuana use.
According to a 2015 study by Pew Research Center, most American adults favor marijuana legalization. Roughly 56% think it should be legal, while only 44% believe it should be illegal. Among those under 35 years old, 68% were in the "legal" camp.
The National Institute on Drug Abuse (NIDA) even gave the medical marijuana market a nod of approval. According to its website, the institute performed a study that found active cannabis ingredients like THC and CBD helped kill certain cancer cells. The research also concluded that marijuana could fight off the cancerous side effects of radiation exposure.
Laws regulating marijuana distribution are also changing alongside public opinion…
In Alaska, adults aged 21 and older can now legally transport, buy, or possess up to an ounce of marijuana. As of July 1, adults in Oregon are permitted to possess up to an ounce of marijuana in public and eight ounces in their homes.
With the marijuana's market size and medical applications quickly growing, investment opportunities will present themselves over the long term.
Money Morning will keep you updated on the marijuana industry. Later this summer, we'll also provide a list of the best marijuana stocks to buy in 2016, so be sure to stay tuned.
Follow us on Twitter @moneymorning and like us on Facebook.
This Is the Best "Retirement Stock" of 2016… And the good news is, it's trading for "pennies." But it won't be for long… its revenue is set to surge 4,709%. Learn the details of this $5 stock today while it's still "on sale." Read more…
Related Articles: