The "Brexantrum" rocked global markets last week and, as you might expect, I was bombarded by all kinds of questions related to why, how, and what to make of it. Surprisingly, though, our customer service teams also reported an uptick in questions related to Ekso Bionics Holdings Inc. (OTCMKTS: EKSO), our favorite Human Augmentation play.
That's great because it means you're paying attention to both the markets and to Ekso stock, in particular.
The company continues to make progress as expected, and I remain absolutely convinced that we've latched on to it for the right reasons and at the right time.
Here's what you need to know.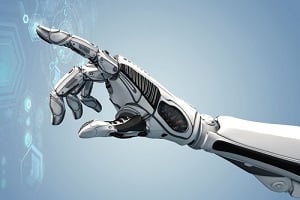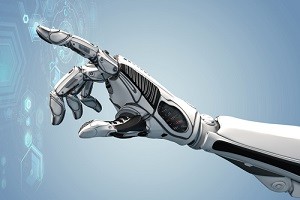 Growing up, I was a huge fan of Star Trek – and still am.
Ostensibly a story about the future set "out there" in deep space, it was really a show about humanity, and every episode or movie had a point.
One, called "Generations" (1994), stands out just now as I think about Ekso.
Captain Jean Luc Picard, played by Patrick Stewart, and his First Officer William Riker, played by Jonathan Frakes, are standing on the badly damaged bridge of the Enterprise D following a crash landing that makes it clear the ship will never fly again.
Riker observes that he will miss the ship because "she went before her time…"
… to which Captain Picard replies that time is not the predator everybody thinks. Rather, "time is a companion who goes with us on the journey and reminds us to cherish every moment."
The implication is that things continue.
Early-stage companies like Ekso take time to develop. They do not suddenly spring forth from nothing. Investing in them is very much a journey rather than a destination like everybody believes.
I bring this up because many investors forget – perhaps conveniently in the search for profits – that companies like Microsoft Corp. (Nasdaq: MSFT), Facebook Inc. (Nasdaq: FB), and even Amazon.com Inc. (Nasdaq: AMZN) were seed-stage financings at one point early in their history. That means they had to use capital for specialized R&D and, more importantly, early proof of concept testing and sales… exactly as Ekso is doing now. Other examples include both Comcast Corp. (Nasdaq: CMCSA) and Home Depot Inc. (NYSE: HD), which were both regarded as high-risk, speculative stocks in the early going.
The best companies – meaning those that have the biggest payoffs – often languish for years, causing early investors to question whether or not they've backed the wrong horse.
Monster Beverage Corp. (Nasdaq: MNST) is another great example.
Long before it hit the big time, Monster was known as Hansen Natural and traded at $0.69 or so 20 years ago. Now it's trading at $161.00 a share and has a capitalization of nearly $33 billion. A mere $10,000 invested back then would be worth more than $2 million today, according to Yahoo! Finance.
Medifast Inc. (NYSE: MED) is very similar in that regard.
The diet and weight management products company went from $0.14 a share to $33.50 today, and a market cap of almost $400 million at its peak. That would have turned every $10,000 into nearly $2.4 million, also according to Yahoo! Finance.
I think Ekso's on a very similar trajectory.
What's more, Ekso is firmly lined up with two of our Unstoppable Trends and, as of yet, most investors don't see the potential. That's why it's still such a fantastic buy… "Brexantrum" or not.
The way I see things, the relative "lack of attention" many people are worried about at the moment is actually an opening you should exploit under the circumstances. Every down day is an opportunity to build up a strong position in the stock that could have you laughing all the way to the bank when the herd piles in.
It's worth noting that Monster's gross profit rose only 16% from 2002 to 2003… right before it tripled from 2003 to 2005. Medifast did much the same thing, when gross profits jumped more than 630%, from $2.8 million to more than $20.5 million in the course of just a few years – between 2001 and 2004.
In contrast to a few years ago when I first started following the company and it was little more than a seed-stage opportunity, Ekso is now a commercially viable operating entity with an FDA-approved device in its toolbox.
That makes Ekso the first and ONLY exoskeleton company approved for stroke victims, in addition to more conventional spinal injuries. It gives the company a significant competitive advantage over commonly cited alternatives like ReWalk Robotics Ltd. (Nasdaq: RWLK), Cyberdyne (TYO: 7779), and Touch Bionics Ltd., which is pending on the London stock exchange (LN: 2817850Z), as well.
That gives the company an addressable patient market that may be 20 times larger than any other competing exoskeleton on the market, according to CEO Thomas Looby. I find that extremely conservative given how fast the technology is progressing, but let's not get ahead of ourselves.
What's really important to keep in mind at the moment is that Ekso continues to perform as expected and that its executives are hitting some really impressive milestones:
The Medical Division sold 10 Ekso GT units during the first-quarter 2016, and as of March 31, 2016, had sold or rented over 180 medical units to various VA hospitals, clinics, and rehabilitation centers both in the United States and Europe.
As you know, Ekso was awarded a contract to develop an exoskeleton for DARPA's Warrior Web program, but now it's been tapped a fourth time to continue development. As part of that, Ekso will engage Under Armour Inc. (NYSE: UA) as a subcontractor to test the system's durability and the ability to be manufactured at scale.
The Industrial division sold 25 demonstration devices to a major distributor of construction equipment that remains confidential for now. These are the systems I told you about last year that are intended to support huge industrial markets by augmenting human capabilities. This is an important milestone because the deal represents the first time Ekso Works has sold products directly to customers. There is no doubt in my mind that other deals will follow as early proof-of-concept sales pay off.
Selected financial highlights include a jump in medical device revenue to $8.1 million compared to $1 million a year prior, and gross profits of $1.5 million compared to only $0.4 million in Q1 2015. That means the company is on the cusp of additional profitability.
I hear all the time from concerned investors how "small" those numbers are, and that always makes my eyebrows shoot up.
Isn't that what makes investing so much fun and so very profitable?!
Buy low and sell high.
A Look Down the EKSO Pipeline
There are big things in the works.
Ekso's also working with Vodafone Group Plc. (Nasdaq: VOD) to ensure that the exoskeleton itself can communicate important diagnostic information and patient data that improve the user experience and integrate it into the Internet of Things that we've talked so much about.
I am particularly excited that this is happening. It sets the stage for an entirely new phase in the company's history because it's the opening gambit for Home Wellness. Not only does this ensure a much broader product set, but potentially much lower price points as well.
The other key takeaway here is that Vodafone is a very big fish. I think the tie-up highlights just how serious Ekso is about what it's doing and just how much potential there is to work with other top-tier vendors as a means of accelerating product sales and market penetration.
And, finally, Ekso is working with BMW on a powered vest that will help workers reduce upper body strain while performing assembly line tasks. The non-powered vest is being piloted at the company's Spartanburg facility with plans to rollout worldwide in the BMW network if results are as expected.
I expect other manufacturers to follow in short order because the vest helps workers carry very heavy objects while making them seem weightless. The benefit is fewer injuries, increased productivity, and higher production. All of which translate to the bottom line.
And, finally, the company continues to make progress towards its uplisting.
The reverse split has gone smoothly, as has the required 30 days of trading. Presumably, there will be filings made and another waiting period while that's sorted out. Usually that's about 30 to 60 days, but can take up to 120 depending on any number of variables.
If everything goes according to expectations, this will probably be slightly dilutive because the company will have to sweeten the pot as a means of attracting new investors. I wouldn't worry too much about that, though. Ekso has plenty of potential.
What I'd concentrate on instead is not getting jumpy.
Uplisting inevitably attracts short-sellers and naysayers who would love nothing more than to separate you from your money by creating short-term angst. They'll do everything they can to smear the company, its management, and even me for recommending it, just as they have before.
Keep in mind that they're short-term players, and we've got a long-term interest. Selling in a panic only means pain for you and gains for them.
My sense is that the company's "Monster Moment" – if you want to call it that – is drawing near.
Don't lost sight of the fact that the global exoskeleton market is expected to increase at a compound annual growth rate – a "CAGR" – of 50.85% from 2016-2020 at a time when other more conventional technology markets are in decline or have merely stabilized. That means every day of inexpensive share prices is another day you can build a position without breaking the bank.
To be fair, there are those who say the company is risky.
They're right – it is. But with carefully ongoing analysis and discipline, Ekso could be one of your biggest wins…
…ever!
Follow Money Morning on Facebook and Twitter.
Editor's Note: Ekso's "monster moment" could multiply its stock price many times over in just a few years – but Keith has his eye on a company with an even more urgent catalyst. By November 2016, America's presidential battle could take another small-cap company's stock to 420% gains – no matter who wins. For a full and free report, including the company's ticker symbol, sign up for Keith's free investing newsletter, Total Wealth, here.
Join the conversation. Click here to jump to comments…
About the Author
Keith is a seasoned market analyst and professional trader with more than 37 years of global experience. He is one of very few experts to correctly see both the dot.bomb crisis and the ongoing financial crisis coming ahead of time - and one of even fewer to help millions of investors around the world successfully navigate them both. Forbes hailed him as a "Market Visionary." He is a regular on FOX Business News and Yahoo! Finance, and his observations have been featured in Bloomberg, The Wall Street Journal, WIRED, and MarketWatch. Keith previously led The Money Map Report, Money Map's flagship newsletter, as Chief Investment Strategist, from 20007 to 2020. Keith holds a BS in management and finance from Skidmore College and an MS in international finance (with a focus on Japanese business science) from Chaminade University. He regularly travels the world in search of investment opportunities others don't yet see or understand.