The market for technology initial public offerings is "awful"... 2016 has been a "terrible" year for tech IPOs... the whole sector for tech IPOs is "frozen over."
I've been hearing all that - and much worse - from the Wall Street press.
So have you.
And it's true to an extent. Thanks to a slow Chinese economy and low oil prices, zero tech companies went public on American stock exchanges in the first quarter.
That's why the successful June 23 IPO of Twilio Inc. (NYSE: TWLO) is so important.
Silicon Valley and its investors love nothing more than a successful IPO.
Shares of Twilio - which develops and operates cloud-based messaging platforms - nearly doubled on the opening day from their original price of $15. Over the next five sessions, they rose another 29%... to $37.
And Twilio's success is far from the only evidence of a tech IPO rebound. I'll show you some of that in today's report.
Plus, I'll reveal the one best way to play the reopening of the "IPO window."
Over the past five years, it has returned more than 96% to investors, compared to 58% for the S&P 500. And that makes it an investment you can count on for the long haul.
Take a look...
The Valley's Lifeblood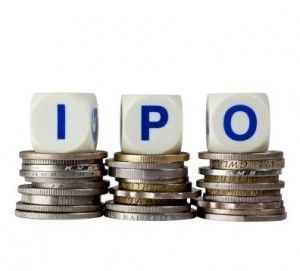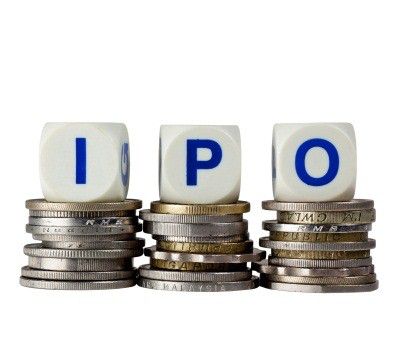 Although I don't often suggest investing in specific initial offerings, we talk a lot about the IPO market here.
Here's why...
Silicon Valley is all about growing startups with breakthrough technology into firms mature enough to issue stock to the public. Then, these IPOs make the firm's founders, early employees, and funders (those venture capitalists you always hear about) wealthy. New issues also attract fresh money from investors and help keep bull markets alive.
And they can make Main Street investors like you very, very rich over time.
Now, like I said, the IPO market has been off most of this year. (Recall that "zero" stat I told you about earlier.) But it has not been nearly as weak as many in the media and on Wall Street would have you believe.
Data compiled by Nasdaq shows there were 38 U.S. IPOs in the second quarter, many of them in biotech and other tech sectors.
I'm pointing that out because I have read many stories in the mainstream media that would have you believe the IPO market has remained totally dormant - "frozen over" - this year.
But a new report by IPO experts Renaissance Capital shows the market is greatly improving, particularly when you factor in new stock issues from around the world.
Worldwide, we saw 68 new issues released in the second quarter. While that's down 44% from the same quarter last year, it's more than double the 29 first-quarter deals. In all, global IPOs raised $22.5 billion in the April to June period.
Moreover, the Twilio IPO was one of four that same week - and the other three were all in the life sciences. And beyond Twilio, Acacia Communications Inc. (Nasdaq: ACIA) also led a successful IPO in recent weeks.
That all is good news.
The even better news for tech investors like you is that returns for U.S. IPOs remain robust, gaining some 16% during the period. Healthcare (up 37%) and high tech (up 31%) are U.S.-centric and had the highest gains of all shares launched outside of Asia, the top region that quarter.
[mmpazkzone name="in-story" network="9794" site="307044" id="137008" type="4"]
That's why I believe now is a great time for tech investors to take another look at the First Trust IPOX-100 Index Fund (NYSE Arca: FPX).
Your IPO One-Stop Shop
This investment tracks the IPO market and is one of the top exchange-traded funds (ETFs) out there.
This is a fund that every tech investor ought to consider holding for a long time. By doing so, you'll grab the upside and excitement that IPOs offer without all the risk and volatility that comes with trying to "pick" among new issues.
In other words, with FPX you let the fund managers do all the heavy lifting while you sit back and watch the profits pile up.
Let's be clear: FPX doesn't specialize in new tech stocks. Instead, it seeks to mirror the broad market for new issues.
That's a good thing. FPX gives us a good combination of tech-centric stocks - 52% of its holdings relate to tech or the life sciences - and diversification.
With roughly 100 stocks in its portfolio, FPX gives you access to finance, auto, retail, heavy industry, energy, and even metals.
The fund's managers don't invest in every new IPO that comes along. These are focused and disciplined administrators - experts in the truest sense of the word - who seek to balance high returns with stability.
Indeed, FPX is weighted toward mid caps with a median market size of $5.2 billion.
Now, while it's clear I'm recommending it, we should still put FPX through my three ETF Profit Screens, which I introduced to you a few weeks ago, to see how it does.
ETF Profit Screen No. 1: Expense Ratio
ETFs are popular in part because of their low overhead compared to mutual funds, some of which can have management fees of 5%. So you should think twice before buying an ETF with an expense ratio above 1%.
FPX's expense ratio: 0.6%.
ETF Profit Screen No. 2: Morningstar Rating
You should avoid ETFs with less than a three-star rating from Morningstar.
FPX's rating: five stars.
ETF Profit Screen No. 3: Trend
As showed you earlier, the tech IPO window has inched open in recent weeks. Trend here is on our side.
FPX's Top Holding Is a Winner
Over the past two years, Facebook Inc. (Nasdaq: FB) has remained the FPX's top holding, accounting for just under 10% of the fund. Facebook continues to be among the very best tech firms to own or buy now, giving you a play not just in social networks and online advertising, but also mobile communications, artificial intelligence, and virtual reality.
But FPX has several other great holdings. Let's take a look at four of them:
Now trading at around $50, FPX is the most cost-effective way for investors like you to cash in on the IPO comeback.
This past year has not been great for returns, down roughly 7% since June 30, 2015. But that's largely due to the shut IPO window that's just now cracked open.
That means this is a great buying opportunity. Over the past five years, FPX has returned more than 96% to investors, compared to 58% for the S&P 500.
In fact, since it hit bottom on Feb. 11, FPX has come roaring back with gains of 18%. That's 25% better than the overall market - and it takes into account the impact of the recent Brexit sell-off.
This is the kind of well-run ETF you want to hold basically forever. With it, you tap into the steady stream of new breakthroughs without having to pick the IPO winners from the losers.
Plus, you'll beat the market - and get rich much quicker than your fellow investors.
Follow Money Morning on Facebook and Twitter.
Up Next: Play the Twilio IPO with This Three-Step Investing Strategy
About the Author
Michael A. Robinson is a 36-year Silicon Valley veteran and one of the top tech and biotech financial analysts working today. That's because, as a consultant, senior adviser, and board member for Silicon Valley venture capital firms, Michael enjoys privileged access to pioneering CEOs, scientists, and high-profile players. And he brings this entire world of Silicon Valley "insiders" right to you...
He was one of five people involved in early meetings for the $160 billion "cloud" computing phenomenon.
He was there as Lee Iacocca and Roger Smith, the CEOs of Chrysler and GM, led the robotics revolution that saved the U.S. automotive industry.
As cyber-security was becoming a focus of national security, Michael was with Dave DeWalt, the CEO of McAfee, right before Intel acquired his company for $7.8 billion.
This all means the entire world is constantly seeking Michael's insight.
In addition to being a regular guest and panelist on CNBC and Fox Business, he is also a Pulitzer Prize-nominated writer and reporter. His first book Overdrawn: The Bailout of American Savings warned people about the coming financial collapse - years before the word "bailout" became a household word.
Silicon Valley defense publications vie for his analysis. He's worked for Defense Media Network and Signal Magazine, as well as The New York Times, American Enterprise, and The Wall Street Journal.
And even with decades of experience, Michael believes there has never been a moment in time quite like this.
Right now, medical breakthroughs that once took years to develop are moving at a record speed. And that means we are going to see highly lucrative biotech investment opportunities come in fast and furious.
To help you navigate the historic opportunity in biotech, Michael launched the Bio-Tech Profit Alliance.
His other publications include: Strategic Tech Investor, The Nova-X Report, Bio-Technology Profit Alliance and Nexus-9 Network.