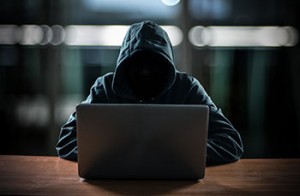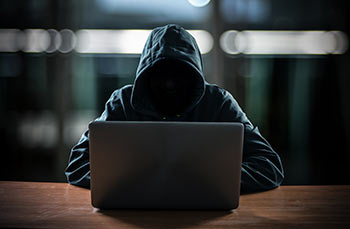 U.S. stocks are rallying today (Monday) - the S&P 500 even hit an all-time high - but the Twitter stock price is down 2.77% in intraday trading. With today's drop, the Twitter stock price is now down 24% in 2016.
Trending Now: I Can't Believe What Investors Just Did
Part of the reason for the Twitter stock price drop is CEO Jack Dorsey's account being hacked early this morning. Two investment banks also downgraded Twitter stock today, but the Twitter hack is what's dominating headlines.
And while the hack is very serious, there's an even bigger issue for Twitter Inc. (NYSE: TWTR) that could send the TWTR stock price down even further in 2016...
We'll share Twitter stock's biggest challenge with our subscribers today. But first, we want to make sure you know more about today's bearish Twitter stock news.
Between 1 a.m. and 3 a.m. this morning, hackers from security group OurMine took over Dorsey's Vine account. Vine is a video service owned by Twitter, and Vine users can log onto the video service through their Twitter accounts.
While the hackers did not have direct access to Twitter, they were able to post messages onto Dorsey's Twitter account through Vine.
According to The Guardian, Vine allows users to protect their accounts through two-factor authentication. But older Vine users can have separate usernames and passwords from their Twitter accounts. That's why the hackers may have only been able to log on to Dorsey's Vine account.
When The Guardian reached out for comment, Twitter did not acknowledge whether the problem was Dorsey not using two-factor authentication or the authentication not being enough to secure accounts.
The hack is causing a sell-off today, which is just the latest problem for the Twitter stock price in 2016. In fact, TWTR is already down more than 24% this year.
And because of Twitter's greatest challenge, the Twitter stock price could continue to plummet...
The Biggest Problem for Twitter Stock in 2016
As social media sites age, user growth is expected to decline.
But Twitter is experiencing almost nonexistent user growth...
In Q4 2015, Twitter announced its monthly active users (MAUs) had stayed exactly the same.
Twitter was able to increase MAUs from 305 million to 310 million in Q1 2016, but that only represents a 1.63% increase. In comparison, Facebook Inc. (Nasdaq: FB) went from 1.59 billion MAUs in Q4 to 1.65 billion in Q1.
That's a 3.14% increase.
You see, user growth is so important because social media companies make money from ads. The more users a social media site has, the more advertisers are willing to spend on ads. Of Twitter's $591 million in revenue reported in Q1, $531 million came from ad sales.
And to try and attract new users, Twitter has:
Signed a $10 million deal to stream 10 NFL games
Purchased live-streaming app Periscope in 2015 for $86 million
Introduced Stickers, a Snapchat-like feature that allows users to place graphics in pictures
But throwing money toward acquisitions isn't always a winning strategy. Just look at Yahoo! Inc. (Nasdaq: YHOO), which has reportedly spent at least $2.5 billion on material acquisitions in the last four years. Those acquisitions have largely been viewed as failures, and Yahoo is in the process of selling itself.
Twitter has already warned shareholders in April that Q2 earnings could be bleak. In its Q1 earnings call, Twitter expected revenue of $590 million to $610 million for Q2. Analysts had expected $678 million.
According to FactSet, the majority of analysts who cover Twitter do not recommend purchasing Twitter stock. A total of 73% of analysts either have a "Hold" or "Sell" rating.
The Bottom Line: The Twitter stock price is down after CEO Jack Dorsey's account was hacked and two banks downgraded the stock. This is bad news for the company, but Twitter's biggest issue is stagnant user growth. If Twitter can't attract new users or show its investments to attract users are paying off, the TWTR stock could continue to fall after the July 26 Q2 2016 earnings report.
Jack Delaney is an associate editor for Money Morning. You can follow him on Twitter and follow Money Morning on Facebook. 
Here's What's Next: Before Facebook Stock Split Date, Here's How to Play FB