Wall Street types would say we've been in a "period of low issuance" for IPOs.
Back in March, I put it much more strongly when I said the market was "downright lousy" for investors looking to grab these often-lucrative opportunities. In fact, I took it further, saying the "IPO window" had been "shut… and locked and bricked over."
But… in that same issue, I made a prediction that we were about to see IPOs come back around in a big way.
The gains we've seen in the fund I'm going to show you speak for themselves, but we got even stronger confirmation of that predicted surge this week, when iconic American snack food maker Hostess Brands LLC announced a $2.3 billion issue hitting the Street this quarter.
My favorite IPO play has all the sizzle of that market, but with some of the risk squeezed out. And right now, it's going for an unbelievably low price…
…Especially compared to what I think it's going to do in the near future.
This Has All Our Old Favorites… and Our New Ones, Too
The "IPO Icebreaker" is of course the First Trust IPOX-100 Index Fund (NYSE Arca: FPX), which tracks the IPO market.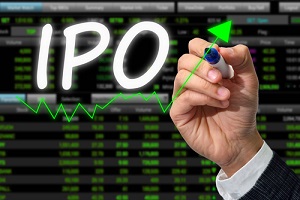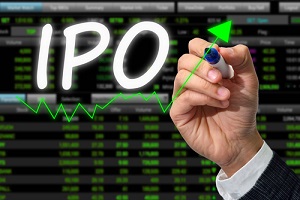 FPX holds some of our favorite recommendations, including double-your-money virtual-reality play Facebook Inc. (Nasdaq: FB).
We first recommended this fund back in August 2013 – and it's returned a market-beating 27% since then. Over the past five years, the fund has gained 98% – more than double the 42% surge of the Dow Jones Industrial Average.
Morningstar gives this fund one of its five-star ratings – and with good reason. FPX has an expense ratio of 0.6%, meaning it achieves one of our "checklist" ETF investing objectives of delivering an expense ratio of less than 1.0%.
And then there's the lower risk profile I mentioned.
That's because of the guidelines or strategy the fund managers use. FPX is weighted toward mid caps with a median market value of $5.2 billion. And it seeks to "mirror" the broad market for newly minted stocks across all sectors.
The fund only invests in a stock after doing a thorough review of the underlying company's financials. And it sells each stock after holding it for 1,000 days.
The FPX ETF holds positions in finance, auto, retail, heavy industry, energy, and even metals.
And because it trades at only $50 a share, it's cheap enough for even the typical retail investor to get a nice block.
Over the past two years, Facebook has remained the ETF's No. 1 holding, accounting for nearly 10% of its assets. We've detailed the potential we see for that stock.
And here are four more stocks that we've recommended individually here – and that are currently find in the fund's holdings…
AbbVie Inc. (NYSE: ABBV), a top Big Pharma/biotech firm. It sells Humira, the world's top prescription drug – with first-quarter sales of more than $3 billion. AbbVie is a 2013 spin-off from Abbott Laboratories (NYSE: ABT), and its core areas of focus include immunology, kidney disease, liver disease, neuroscience, oncology, and women's health. We recommended Abbott before the spin-off, and subscribers doubled their money on AbbVie. AbbVie is also the catalyst behind the biggest winner ever here at Private Briefing – the 818% gain we reaped from the buyout of blood-cancer pioneer Pharmacyclics Inc.
NXP Semiconductors NV (Nasdaq: NXPI), a top 20 global semiconductor company that delivered gains of as much as 387% to subscribers after we first recommended NXP back in May 2012. This is a big player in digital payments and wearable technology. With a $21 billion market cap, NXP has a return on equity (ROE) of nearly 52%. We actually just re-recommended the stock.
PayPal Inc. (Nasdaq: PYPL) is another top holding and accounts for just over 4% of the fund. It's a relatively recent spin-off from eBay Inc. (Nasdaq: EBAY) and ranks as one of the world top digital-payments firms. PayPal now has $13 billion in accounts and wants to provide financial services to the roughly 2 billion in the world who don't have standard bank accounts. It has a $44 billion market cap and recently grew quarterly earnings by 43%. We recommended it ahead of the spin-off from eBay.
And Splunk Inc. (Nasdaq: SPLK), a firm with a laser focus on Big Data analytics. Splunk zoomed nearly 140% after we recommended it back in May 2013. With a nearly $7.5 billion market cap, the company has averaged a 383% earnings growth rate over the last three years. Once it gets its margins squared away… watch out.
I'm Not the Only One Who Loves These Shares
My friend and colleague Michael Robinson – who runs the Radical Technology Profits advisory here at Money Map Press – likes this ETF a lot, too.
Indeed, he told me this week that FPX "is the most cost-effective way for the average investors to cash in on the IPO comeback. But it's really for folks who intend to invest for the long haul."
He shared some of the number-crunching he did on this fund, too.
FPX is down about 7% since June 30, 2015. But that's largely due to the drought of IPOs that started late last year and spilled over into this one – the "IPO Ice Age" I've written about here before.
Like me, Michael believes this offers a true "buying opportunity."
"Look at it this way, Bill: Over the past five years, FPX has returned more than 96% to investors, compared to 58% for the Standard & Poor's 500 Index," Michael said. "Since the ETF bottomed back on Feb. 11, FPX has come roaring back… with gains since then of 18%, a figure that is 25% higher than the overall market."
This is a well-run ETF and a great way to cash in on the IPO surge.
Even better, it's a classic strategic pick for the long haul. This is the kind of investment you find and hold through your retirement years.
Now, Here's Why They Call Bill the "World's Greatest Stock Picker
Bill Patalon is an extremely hardworking, modest guy, so he'd never tell you he's averaged four double- or triple-digit peak-gain winners for his readers every month for five straight years… but the track record of his proprietary method is astounding. The "secret" of his method is incredibly simple, too. Just click here for details.
Follow Bill on Facebook and Twitter.
Join the conversation. Click here to jump to comments…
About the Author
Before he moved into the investment-research business in 2005, William (Bill) Patalon III spent 22 years as an award-winning financial reporter, columnist, and editor. Today he is the Executive Editor and Senior Research Analyst for Money Morning at Money Map Press. With his latest project, Private Briefing, Bill takes you "behind the scenes" of his established investment news website for a closer look at the action. Members get all the expert analysis and exclusive scoops he can't publish... and some of the most valuable picks that turn up in Bill's closed-door sessions with editors and experts.