On April 1, we featured one of our top stocks to buy now, and the stock has climbed 50% since our recommendation. Even better, it has more room to run and remains one of the best stocks to buy now.
This is a defense stock, and the share price has been driven higher in 2016 as a number of mass shootings have dominated the headlines. While these events have been tragic, they have also sent investors piling into defense stocks.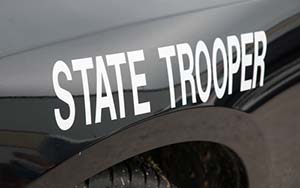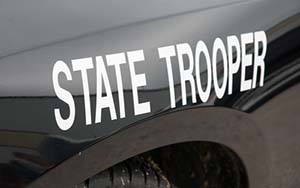 That's why our pick continues to be one of the best stocks to buy now. In the last week alone, our pick has climbed more than 9%.
This company develops some of the most crucial products employed by global police forces.
"The company's products are used by more than 18,000 police forces in 107 countries around the globe, including cops in 31 of the United States' 34 largest cities," Money Morning Technical Trading Specialist D.R. Barton explained in April. "According to the company's own data, their products have reduced injuries to officers and suspects by 30% to 80% where they're deployed."
This company is also sharpening its focus on new products to address what Barton said are some of the "most pressing, controversial social problems of recent history."
So this isn't just another gun stock. This top stock to buy now is addressing one of the largest concerns on many Americans' minds right now.
And Barton pointed out to readers in April how the company is also working on a line of body cameras meant to protect both suspects and officers.
"The benefits of this approach are many, not least that it should help clear the air right away if any use-of-force questions arise," Barton said. "They already helped secure indictments and acquittals where use of deadly force was in question."
Best of all, Barton says this stock has the potential to climb another 30% before the end of the year. Here's one of the best stocks to buy now…
One of Our Favorite Stocks to Buy Now with 30% Upside
TASER International Inc. (Nasdaq: TASR) is one of our favorite stocks to buy today.
Headquartered in Scottsdale, Arizona, Taser works with conducted electrical weapons (CEWs). The company has two segments, TASER Weapons and Axon.
Taser's CEWs, or "stun guns," transmit electrical pulses through wires and into the body. This affects the sensory and motor functions of the peripheral nervous system. Its TASER X26P and TASER X2 smart weapons are available for law enforcement. The TASER C2 and TASER Pulse CEWs are offered to consumers.
Taser also offers cutting-edge body cameras, video, and audio systems.
The company's Axon series of body cameras are getting a lot of attention because of the recent shootings. The cameras range from $399 for a single-unit Axon to $599 for the Axon Flex, which can be worn on different parts of the body.
Thanks to a loyal customer base, roughly 3,500 law enforcement agencies were using 52,700 Axon units as of June 2015. That was just after they launched.
And Taser continues monetizing these cameras once they're sold…
Taser offers Evidence.com. It's a subscription-based website where police and security industry users can upload films from their body cameras and share them with the public, the media, and the court system instantly. Users can also store the data on Taser's cloud platform. More than three-quarters of Taser's hardware customers pay for an Evidence.com subscription, according to the latest available data.
On June 29, Taser's Axon unit announced a partnership with Cradlepoint. Cradlepoint's wireless router platform provides a secure means for officers to connect and offload video from TASER's Axon cameras in the field using Wi-Fi and commercial LTE (high-speed wireless communication).
Taser has essentially taken a proven profitable social media-like model and successfully applied it to law enforcement.
On July 9, investment bank CL King upgraded Taser to "Buy" from "Neutral." The bank cited earnings growth, market share, and low international brand awareness as reasons this is a stock to buy.
Of the seven analysts who cover Taser, five rate shares "Buy," one maintains "Overweight," and one rates shares a "Hold," according to Wall Street Journal data.
Taser has posted strong gains over the last several months and shows no signs of slowing down.
TASR shares climbed 22% in May and 12% in June. July started out strong. At $27.95, shares are up 9% over the last five days.
Barton believes Taser will have no trouble taking out its 52-week high of $34.91.
Taser will report Q2 earnings on July 27. Revenue is expected to climb 16% from last year.
Follow us on Twitter @moneymorning and like us on Facebook.
Brexit Triggers Rush to "Insure" Life Savings: Billionaires are sinking millions into "crash insurance" in an effort to protect themselves against another 2008-style meltdown. If you haven't shielded your holdings you better act now before all hell breaks loose. Read more…