Bernie Sanders officially backed Democratic presumptive nominee Hillary Clinton at a joint campaign event in New Hampshire today (Tuesday).
Surprisingly, the real winner to hail from this unprecedented event just might be GOP presumptive nominee Donald Trump.
That's because the bombastic billionaire responded to Sanders' Clinton endorsement with some comical (and poignant) observations about the hypocrisy behind the Vermont senator's commendation: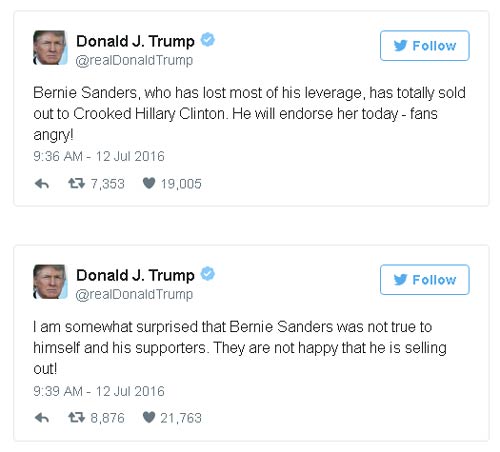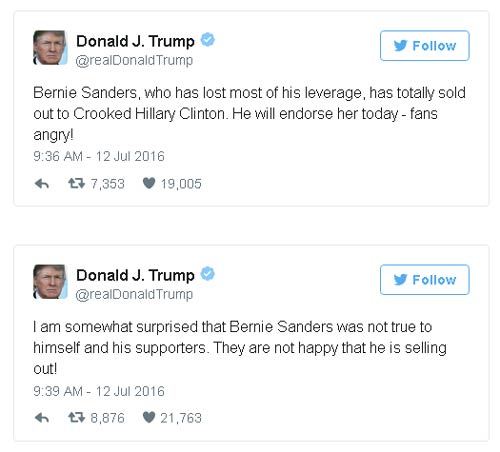 Trump didn't hesitate to make a direct play for disenchanted Sanders supporters…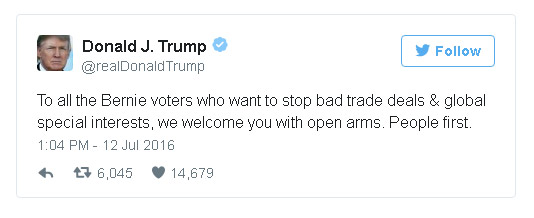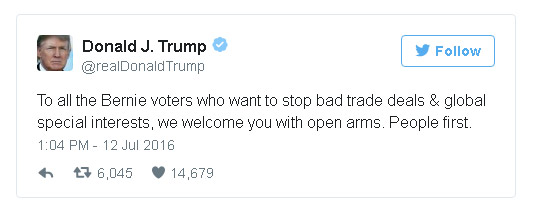 President Clinton's Iron Fist: The U.S. may soon be the land of the "not-so-free." SUVs will be banned because they're "ecologically unsafe." The NRA will be dismantled. Free speech on college campuses will be forbidden by law. At least that's how one FOX News host imagines America under a President Hillary Clinton…
The real estate mogul also took the opportunity to make a rather hilarious and poignant joke.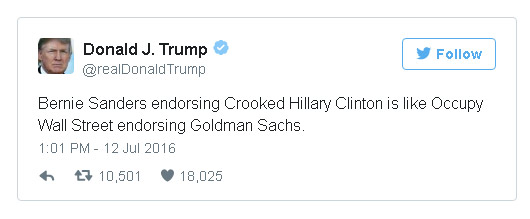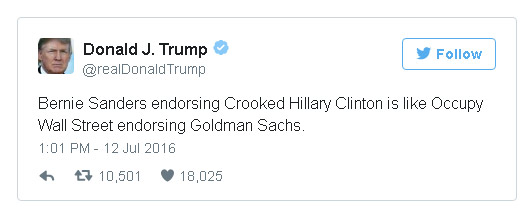 Yeah, we're laughing too, Donald.
Follow Money Morning on Facebook and Twitter.
The Real Reason Congress Gets Nothing Done: Our do-nothing Congress is a national joke, though not a very funny one. Over the past 16 years, Congress has passed fewer and fewer laws. Most people blame gridlock for the lawmakers' lack of accomplishments. But that's only half the story. You'll be shocked when you see what members of Congress actually do most of the day…