The silver spot price was up 0.4% to $20.43 during midday trading today (Tuesday, July 12). That's the highest level since August 2014.
Silver prices are crushing the broader market this year. While the S&P 500 has gained only 5.4%, the price of silver has rocketed 48%.
And our Money Morning experts are confident silver prices will see even more gains in 2016.
Before we get into our newest silver price prediction, here's a look at what's been driving the metal higher lately…
Why the Silver Spot Price Has Rallied 48% in 2016
Silver spot prices began their rally toward two-year highs earlier this month thanks to robust demand from China. From June 29 to July 4, silver futures trading on the Shanghai Futures Exchange saw a four-session rally as investors buy into the safe haven following the Brexit vote.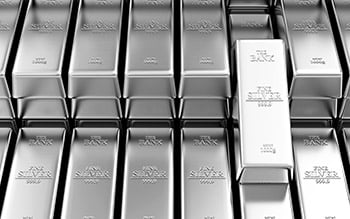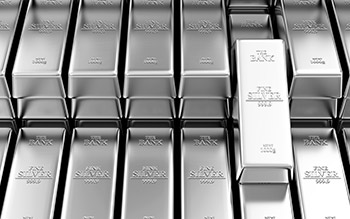 The UK's decision to leave the EU has spurred increased expectations that global central banks will implement additional monetary easing. The Bank of England is expected to cut its benchmark interest rate by 0.25% this Thursday, July 14. This demonstrates the broader trend that global interest rates are likely to stay lower for longer.
Low interest rates are a boon for the price of silver. That's because low rates decrease the value of the dollar, making dollar-priced commodities like silver more attractive to users of other currencies.
Uncertainty over the Brexit vote will hang over markets for years as the ultimate effects are unknown. That means investors will continue to pile into silver for some time, which will keep its price rising.
It could also mean silver continues to outperform the other more popular safe haven. The silver spot price has soared 48% year to date, while gold prices have only gained 27%.
According to Commerzbank, speculative investors have been betting on more gains in the silver price. Net long positions in the grey metal rest at record levels. The German bank noted long silver positions are at record highs and silver exchange-traded funds (ETFs) saw about 25% more inflows than gold ETFs last month.
Although silver typically tracks gold's movements, it has often been called "gold on steroids" by outlets like Bloomberg. That's because silver prices historically tend to swing to higher highs and lower lows than the price of gold.
And Money Morning Resource Specialist Peter Krauth sees the price of silver reaching this specific target in 2016…
This Is Where the Silver Spot Price Is Headed in 2016
Krauth says silver prices will hit the $20-$22 range by the end of the year thanks to these three factors…
Industrial Use: Half of all silver consumption goes toward industrial applications. The metal is mostly used in electronic products, medical therapies, and solar panels. In fact, every solar panel uses at least 20 grams of silver for the production of PV cells. These applications will help boost the silver price this year.
Supply: After more than a decade of annual increases, the World Silver Survey found that global silver output fell in 2015. The decline was attributed to maturing mines and a shortage of new mines coming online due to low silver prices in recent years. That course will take some time to reverse.
Retail Demand: Both consumers and investors continue to purchase silver coins at a record pace. The U.S. Mint has repeatedly rationed weekly sales of the popular American Eagle silver coins. Sales of these coins totaled 2.84 million in June. Year-to-date sales currently sit at 26.3 million coins. That's 20.5% higher than the 21.79 million coins delivered through the first half of 2015.
Investors can tap the silver market and future grey metal gains with ETFs.
Krauth recommends the iShares Silver Trust (NYSE Arca: SLV) – which tracks the price of silver – and Silver Trust (NYSE Arca: SIVR), which holds the actual metal. They're up 45.1% and 45.6% this year, respectively.
Follow us on Twitter @moneymorning and like us on Facebook.
This Is the Best "Retirement Stock" of 2016… And the good news is, it's trading for "pennies." But it won't be for long… its revenue is set to surge 4,709%. Learn the details of this $5 stock today while it's still "on sale." Read more…
Related Articles: