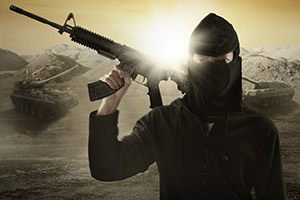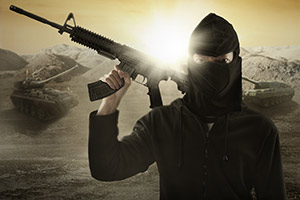 According to The New York Times, as many as 30,000 people from 100 countries flocked to Syria and Iraq to join ISIS from 2011 to 2015.
ISIS is now trying a rather unique strategy to augment its already sizable numbers even further: Publishing newspapers in foreign countries...
Trending News: Water Guns Banned, Handguns Allowed at 2016 GDP Convention
On June 20, ISIS released a publication titled al-Fatihin ("Conquerors") in Southeast Asia. Its tagline reads, "The newspaper for Malay-speaking migrants in the Islamic State."
The paper asks militant groups in the Philippines and Indonesia to pledge their allegiance to Abu Bakr al-Baghdadi, the leader of the Islamic State of Iraq. The paper also states that even though the language, identity, and origins of those in Southeast Asia may be different than traditional ISIS members, all Malay-speaking jihadists should "act as one."
While ISIS will always be in need of troops and sympathizers, it actually has a more strategic reason for targeting Southeast Asian supporters...
It seeks to control the Philippines.
Why ISIS Wants Control of the Philippines
You see, control of the Philippines is important to ISIS because of how close it is to Syria. According to travel tool site HappyZebra.com, it takes just 11 hours to travel from Syria to the Philippines by air.
And access to the Philippines allows ISIS a nearby location to regroup, train, build networks, and plan operations.
That's why ISIS released a video two days after it published al-Fatihin that claimed ownership over the Philippines. The video instructed Southeast Asian jihadists to travel to the Philippines if they couldn't get to Syria.
Indeed, the message seems to be working. According to NBC Montana, there is already evidence jihadists have begun amassing in the Philippines...
A leader of the "ISIS Indonesia" group based in Syria reportedly attempted to buy guns from militants in the Philippines to deliver to pro-ISIS groups in Indonesia. NBC Montana also states that the porous and ungoverned areas in Southeast Asia helped to support human trafficking and weapons trafficking within the area.
Were you shocked to learn ISIS creates newspapers to gain supporters?  Let us know on Twitter @moneymorning and Facebook.
Up Next: Donald Trump's To-Do List for China-U.S. Relations
Related Articles: