The 2016 presidential election could provide a huge boost to U.S. marijuana stocks in 2016.
In fact, November might be a significant game-changer for the cannabis industry. And it's just one of three reasons why we think pot stocks will be great long-term investments.
Here's how the marijuana industry stands to benefit from the upcoming election…
Why the 2016 Presidential Election Could Be Bullish for U.S. Marijuana Stocks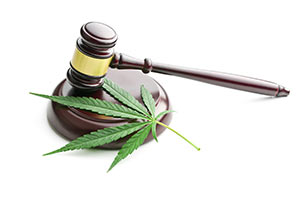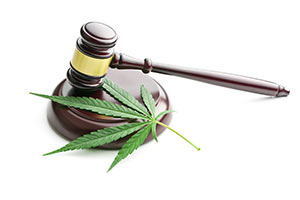 During the Democratic National Committee's 2016 National Platform on July 10, Democrats voted on whether or not their party will endorse an amendment to legalize marijuana in the United States. The decision supporting changing the federal status of marijuana to legal won 81 to 80.
The party claimed they would be supporting policies allowing more marijuana research to be conducted. It will also support changing laws to allow legal marijuana businesses to operate without fear of being shuttered or prosecuted.
According to the latest NBC News surveys, the race between Hillary Clinton and Donald Trump is neck and neck. Clinton leads the race by a thin three-point margin.
If Clinton wins, it would likely be a win for marijuana legislation. Democratic support for U.S. marijuana legalization surpasses that of Republicans. Still, some 56% of Americans overall favor ending the federal war on marijuana.
That favor toward legalization shows on a state-by-state basis. There are currently 25 states and Washington, D.C., with laws legalizing marijuana in some form.
On Nov. 8, a California measure to allow for recreational adult use of marijuana will appear on the state ballot. The state currently allows medicinal marijuana use, but this new measure would let adults over 21 possess, transport, and use up to an ounce of cannabis for recreation. It would also allow individuals to grow as many as six plants.
Several states have already passed similar laws. These include Alaska, Oregon, Colorado, and Washington.
But legalization in California could attract entrepreneurs looking to venture into the marijuana industry. The state's profits from increased cannabis sales could surpass those of Washington and Colorado – the first states to legalize it. With more than 39 million residents, California is an untapped market that could rake in millions from marijuana sales.
Statewide legislation and the presidential race are only two reasons why U.S. marijuana stocks are poised for growth.
Here are two more factors that will make the pot industry boom in 2016 and beyond…
Two More Reasons Why U.S. Marijuana Stocks Will See Long-Term Gains
The first reason is the expanding list of marijuana's health benefits.
According to research journal Health Affairs, states with legal marijuana laws saw a decline in prescriptions for Medicare drugs used to treat chronic pain, depression, and anxiety. The journal also reported a decline in spending on Medicare Part D, which covers the cost of these prescription drugs.
Cannabis is often used to treat pain and depression. The journal's researchers said it's likely marijuana legalization led to a drop in Medicare spending. The researchers also noted medical marijuana saved about $165 million in the federal program's spending in 2013.
If pot were legal nationwide, spending on Medicare Part D would have fallen by $470 million in the same year. That's roughly 0.5% of the program's total expenditures.
The second reason why U.S. marijuana stocks will experience long-term gains is pot's popularity across several sectors.
One sector poised to benefit from pot's widespread acceptance is biotech. Last March, U.S. News & World Report said biotech companies are starting to ramp up medical research on marijuana as federal laws start to ease.
Cannabis is even having an impact on social media as companies create platforms to unite the pot-consuming community. One of these firms is MassRoots Inc. (OTCMKTS: MSRT), a social media site where users share marijuana-related stories and experiences. CNN Money reported MassRoots boasts more than 725,000 users.
Money Morning will continue to cover the cannabis market in 2016. Later this summer, we'll also reveal an exclusive list of the best U.S. marijuana stocks to buy. So make sure you check back soon.
Next Up: This Is the Ultimate Must-Have Investment of a Lifetime
Like us on Facebook: Money Morning
Related Articles: