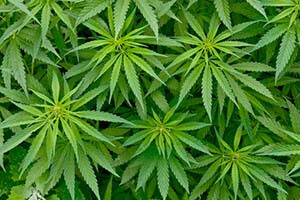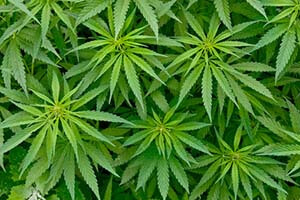 Pot stocks are becoming the next big thing for emerging industry investors.
And it's easy to see why…
Analysts from the ArcView Group – a marijuana industry research firm – found the marijuana industry grew 24% in 2015 to $5.7 billion. And this year, ArcView estimates the legal marijuana market will grow by $7.1 billion. That makes the legal marijuana industry one of the fastest-growing in the United States.
These numbers are impressive, but there's a lot more about this nascent industry investors need to know before investing.
Here are three things to know before investing in pot stocks in 2016…
Three Things to Know Before Buying Pot Stocks  
1. You've got a lot of options with pot stocks, but that makes vetting them extra important.
There are over 80 pot stocks to choose from, and the overwhelming majority of them are penny stocks, which trade under $5 per share. With penny stocks, it's always best to be extra careful. You've got to do your research. Since most pot stocks trade over the counter (OTC) or on the Pink Sheets, that can be extra difficult. Pink Sheets require far less financial reporting and standards than more popular exchanges, like the Nasdaq or NYSE.
Trending Now: 7 Reasons to Invest in Marijuana Stocks in 2016
Even so, it's still possible to dig up financial information about pot stocks that trade on the Pink Sheets.
If you find a pot stock you like, make sure you check its quarterly and annual earnings reports on the U.S. Securities and Exchange Commission's website. These reports will tell you about a pot company's cash flow, assets, and debt levels. And most importantly, it will tell you whether the company is actually making money or just blowing smoke.
And keep in mind – while there are some high-quality, public pot companies out there right now, a lot of them are still private. These private companies are only accessible to venture capitalists who have special relationships with these companies or their founders. Eventually, we predict many of these private companies will go public. But it will likely take marijuana being legalized at the federal level or downgraded to a Schedule II or III substance.
2. The outcome of election 2016 could be a huge catalyst for pot stocks.
On July 10, the Democratic National Committee voted to include marijuana legalization as a policy in its national platform. The decision supporting marijuana legalization won by a vote of 81 to 80.
This means that the Democratic Party officially endorses changing the federal status of marijuana. In addition, the party said that it will support permitting more marijuana research, and it will also support the ability of marijuana businesses to operate without legal repercussions.
If there's a Hillary Clinton victory in November, that could also be a big victory for pot stocks. Many pot companies, especially those that research cannabis-based drugs, would heavily benefit from marijuana being downgraded to a Schedule II or III drug.
So far, Donald Trump and the Republican Party have yet to take a stance on marijuana legalization during this election.
As of the date of this article, Clinton is beating Trump in most national polls.
3. Don't limit your search for pot companies to just the United States.
The fight for complete marijuana legalization in Canada – where medical marijuana is already legal – is moving at a much faster pace than in the United States.
Canadian Prime Minister Justin Trudeau has vowed since taking office to legalize recreational marijuana by 2017. And it looks like he's following through. Canada's Liberal Party government will introduce a law next spring to legalize recreational marijuana, according to the USA Today.
That bodes well for many Canadian pot stock companies.
Later this summer, Money Morning will be revealing an exclusive report about the best marijuana stocks to buy in 2016. You'll get a full list of all the best pot stocks to buy – packed with all the latest research from our analysts.
Until then, you can follow us on  Facebook or Twitter to stay updated about our latest pot stock articles.
The Bottom Line: Pot stocks can be solid investments, if you do your research first. The marijuana industry is growing incredibly fast, and although many pot stocks are still speculative plays, they could bring big profits in the near future.
Up Next
Penny stocks can make investors a fortune.
They can take a mere $10,000 investment and turn it into $500,000 in a matter of days.
But spotting the winners is the trick…
Fortunately, we've done all the hard work for you.
Click here to see our complete guide about how to profit from penny stocks today.