The Line stock price skyrocketed more than 30% yesterday (Thursday), its first day of public trading.
But will this rally continue? Or are new investors buying in at an inflated price?
Before we get into the Line stock price outlook and how we recommend investing, here's why the Line IPO has gotten off to such a hot start…
Editor's Note: Per SEC regulation, "rigging" penny stocks is perfectly legal. And now, you can learn how to play this "rigged system" in your favor.  You have to see this.
Launched in 2011, Line was created as a mobile platform that could be used in place of communications systems damaged after a calamitous earthquake and tsunami ravaged Japan. The idea snowballed to become a chat app focused on four chief markets including Japan, Thailand, Indonesia, and Taiwan. The four regions account for more than half of Line's total app users.
Owned by South Korean Internet company Naver, Line listed on the New York Stock Exchange Thursday. Line shares ended the day up 26.61% at $41.58.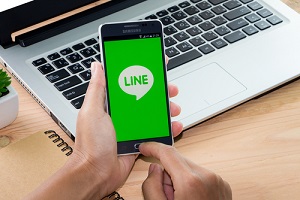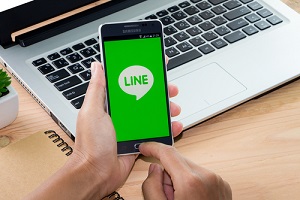 The Tokyo-headquartered company also made its debut on the Tokyo Stock Exchange Friday. Shares opened at 4,900 yen, 48% above the 3,300 yen offer price. Some 13 million shares were offered in Tokyo. Line shares ended the session up 31.66% at 4,345 yen on heavy volume.
Line priced 22 million shares for NYSE trading at $32.84. That was higher than the company's revised range of $28.50 to $32.50. Shares were originally expected to price between $25 and $28. An additional 5.2 million shares were also added to the offering to accommodate high demand.
Shares opened in New York trading Thursday at $42. The Line stock price ended Thursday at $41.58, a 27% first-day gain. Line ended its first day with a market value of about $8 billion.
The Line IPO is the biggest tech deal of 2016 so far. With the dual Tokyo and NYSE offering, Line raised roughly 132.8 billion yen ($1.25 billion) in what has otherwise been a lackluster year for tech IPOs.
Just five tech listings have made it to the U.S. market this year. Sputtering economic conditions have kept investors at bay and companies wary of going public.
And while the Line stock price soared in its debut, it's already coming back to Earth, down 3% today in early trading. Here's our recommendation on how to handle the volatile Line stock price now…
The Best Way to Profit from the Volatile Line Stock Price Now
The biggest concern for Line in the coming months is its slowing user growth.
Last year, Line's global user base increased by 13 million to 218 million. That was down sharply from growth of 46 million users in 2014 and 84 million in 2013.
In order for Line to truly build its user base and best compete with others in the space, it must think globally. Right now, the company is still focused mostly on Asian markets.
Another key concern is Line's revenue stream. The company currently generates a big share of its revenue from the sale of emojis and electronic stickers. Experts don't believe Line will enjoy the same kind of traction in the United States as it does in Japan.
Despite the company's shortcomings, it's easy to understand the enthusiasm for the IPO…
First, tech IPOs have been in short supply.
And from a company-specific viewpoint, Line is the market leader in its core markets. Its dominant user base makes it an attractive option for advertisers. That significant base also gives it a large pool of users to market its other pay services, which include gaming, real-time video streaming, and premium messaging.
In FY15, Line generated 1.9 billion yen in profits. In Q1 2016, it had an operating profit of $48 million. That's impressive for a young tech company going public. The company also pared its sales and marketing expenses (down 52% in Q1 2016). That's also rare for a relatively new tech company.
Still, Line's future revenue growth is questionable and has been trending downward. After rising 118% in 2014, that growth slipped to 39% in 2015 and just 19% in Q1 2016.
The Line stock price undeniably got off to a remarkable start and interest continues to build around its widely successful IPO. But slowing revenue growth and its pricy valuation will continue to be major concerns.
A less risky and more diversified way to play the Line stock price and the overall IPO market is though the First Trust IPOX-100 Index Fund (NYSE Arca: FPX).
FPX tracks the IPO market by following the largest initial public offerings of U.S. mid-cap companies. It measures the average performance of these newly issued stocks and updates its component list quarterly.
The fund offers a vast assortment of stocks from varied sectors. With roughly 100 stocks in its portfolio, FPX provides exposure to the finance, auto, retail, and energy industries, and more.
Money Morning Director of Tech & Venture Capital Michael A. Robinson finds the fund especially attractive thanks to its exposure to the pioneering tech sector. About 52% of the fund's holdings are related to the tech or life sciences sectors.
"Tech investors everywhere should consider holding this fund for a long time," Robinson said earlier this month. "By investing in FPX, you'll make money from the upside and excitement that IPOs provide without the big risks and volatility that come with trying to 'pick' new issues to buy."
At $52.63, FPX shares are up 14.63% over the last six months and a whopping 105.57% over the last five years.
This Is the Best "Retirement Stock" of 2016… And the good news is, it's trading for "pennies." But it won't be for long… its revenue is set to surge 4,709%. Learn the details of this $5 stock today while it's still "on sale." Read more…
Follow us on Twitter @moneymorning and like us on Facebook.
Related Articles: