The silver spot price fell for the third straight day in a row. As of 1:30 p.m., the silver price today (Friday, July 15) was down 0.9% and trading at $20.14.
The white metal is on track for a 2.5% loss this week as a strong market rally sparked renewed interest in stocks. That has erased interest in safe havens like silver.
Despite this week's decline, our Money Morning experts see silver spot prices heading higher in 2016.
Before we share our updated forecast on silver prices, here's what's been weighing on silver this week - as well as what's been fueling its rally so far in 2016...
3 Reasons Why the Silver Spot Price Is Down 2.5% This Week
In the days following the Brexit vote, silver prices saw a massive boost as global stock markets plunged and investors flocked to precious metals. The Dow Jones Industrial Average lost nearly 900 points in the two days of trading after the Brexit. European stock markets fell sharply, and the British pound plunged to a 31-year low.
But worldwide markets have quickly recouped those bruising losses as Brexit fears subsided...
On Thursday, July 14, the Dow Jones Industrial Average and S&P 500 closed at record highs, building on gains logged all week. The S&P 500 closed at an all-time high for the fourth consecutive day yesterday. That marked its longest string of record closes since November 2014. The two key U.S. benchmarks are on pace for six straight days of gains.
The first factor fueling the stock market - and therefore pulling the price of silver lower - is stimulus from the Bank of England and the Bank of Japan. Yesterday, the Bank of England surprised investors by keeping interest rates unchanged. Meanwhile, the Bank of Japan is also starting to use easing and other monetary stimulus mea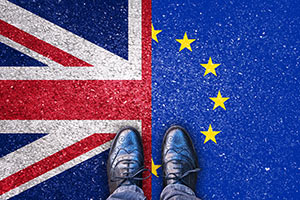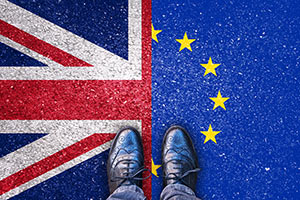 sures.
The second factor is the strong start to the Q2 earnings season...
Two of the biggest U.S. banks - JPMorgan Chase & Co. (NYSE: JPM) and Citigroup Inc. (NYSE: C) - reported better than expected earnings this week. Wells Fargo & Co. (NYSE: WFC) posted results that were right in line with expectations. These first few reports of the season are encouraging as more companies report financials in the coming months.
And the third factor boosting stocks this week is U.S. Federal Reserve's interest rate outlook. Investors and traders bet the central bank won't raise rates until at least 2017 as the repercussions of the Brexit vote continue to unfold. Many even bet there will be an interest rate cut before an increase.
While low interest rates are bullish for both stocks and silver spot prices, sentiment has turned more toward risk-on trading. That means investors are more interested in bargain hunting for battered stocks than investing in safe havens like silver.
Money Morning Resource Specialist Peter Krauth says a brief pullback in silver prices is to be expected. After all, silver has been one of the best-performing assets on the market, with prices up nearly 50% in 2016.
But we're bullish on the price of silver this year, which is why we just increased our silver price target...
This Is Where the Silver Spot Price Is Heading in 2016
Krauth sees the silver price hitting the $20-$22 range by the end of the year.
Here's what will fuel the rally...
The growing use of negative interest rates and lack of confidence in global central banks.
The lack of yield and stability in bonds. Some 33% of all government bonds today have negative yields. On Wednesday, July 13, Germany became the first Eurozone country to sell 10-year debt at a negative yield.
Silver tends to trade in tandem with gold, but silver prices have some catching up to do. The gold-to-silver ratio - the amount ofsilver it takes to purchase one ounce of gold - sits at 66. Back in 2011, the ratio was closer to 35, while the historical average is around 15. In other words, silver is cheap compared to gold right now, which means investors find silver attractive.
Supply from silver mines is projected to fall this year after successive record highs. After more than 10 years of annual increases, the World Silver Survey reported global silver production dropped in 2015. The decline is attributed to maturing mines and the shortage of new mines coming online due to silver's multiyear bear market before 2016. That course will take some time to reverse.
Sales of silver coins are soaring at a record pace. The U.S. Mint continues to ration weekly sales of the popular American Eagle silver coins. Sales of these coins totaled 2.84 million in June. Year-to-date sales sit at 26.3 million coins. That's up 20.5% from the 21.79 million coins delivered through the first half of 2015.
Investors can play the silver market and future grey metal gains with exchange-traded funds (ETFs).
Krauth recommends the iShares Silver Trust (NYSE Arca: SLV) and Silver Trust (NYSE Arca: SIVR). SLV tracks the price of silver, while SIVR holds the actual metal. These ETFs are up 44.8% and 45.3% this year, respectively.
Next Up: One of the Market's Biggest Takeover Targets Might Solve World Hunger, Too
Follow us on Twitter @moneymorning. 
Related Articles: