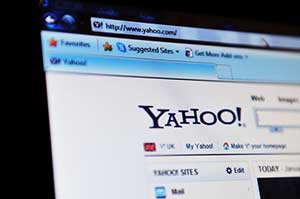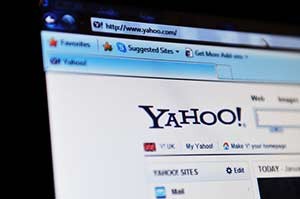 The Yahoo! Inc. (Nasdaq: YHOO) stock price is up nearly 15% in 2016 as the list of potential bidders for its core business narrows. Shares of Yahoo stock are also up 0.6% to $38.18 today (Tuesday, July 19) despite the company's disappointing Q2 earnings report.
With all of this news, investors want to know if the YHOO stock price can keep climbing ahead of its imminent sale.
Before we get to the YHOO stock price outlook, here's a look at Yahoo's Q2 earnings report released after market close yesterday…
Why the YHOO Stock Price Is Up After the Firm's Bad Q2 Earnings Report
For the second quarter, Yahoo earned $0.09 per share – down from $0.16 in the same quarter a year ago. Still, the EPS beat Wall Street estimates of $0.08.
Watch These Five Companies in 2016… There was a huge absence of IPO activity last year. In fact, only 170 companies went public in 2015 – down from 275 the year before. But 2016 is about to change all that as some of the biggest companies in the world prepare to hit the market. Here are the five we're keeping an eye on…
Revenue came in at $1.31 billion. That was up from $1.24 billion in Q2 2015 and better than the $1.08 billion expected. Yahoo CEO Marissa Mayer said the strong revenue increase came from managing expenses, which included cutting 2,100 jobs over the last year.
Yahoo's Q2 earnings report will most likely be its last one as an independent company. The company is reportedly in the end stages of reviewing and accepting bids for the sale of its core business.
Mayer has stated she believes the right transaction could unlock huge value for the company. Yahoo did not share any details about the looming sale during its Q2 earnings call. But Mayer noted the process is indeed moving ahead.
Here's what we know about Yahoo's potential buyers – and how that will affect Yahoo stock in 2016…
This Is Where the YHOO Stock Price Will Go After the Firm Is Acquired
According to CNBC and Bloomberg, the number of Yahoo suitors has been narrowed down to three. They are Verizon Communications Inc. (NYSE: VZ), Quicken Loans founder and Cleveland Cavaliers owner Dan Gilbert, and Vector Capital Management.
The businessman and two firms all submitted bids by Yahoo's deadline yesterday. AT&T Inc. (NYSE: T) and private-equity firm TPG were also reportedly vying for Yahoo. Additional parties exploring offers are Advent International and Sycamore Partners.
A decision could be made within a week, but one obstacle stands in the way of the bidding war winner…
Bloomberg reported Yahoo may decide to sell its intellectual property separately. [Editor's Note: The absolute best way to get rich is by investing in tech stocks. And this tech subsector will lead those huge returns in 2016.] The company has received bids on its patents, including one from a group of smaller firms that collect intellectual property for royalties. The patents will likely sell for less than $500 million yet could fetch up to $1 billion.
BGC Partners analyst Colin Gillis said Yahoo shouldn't accept any bid below $5 billion. He added Yahoo should consider anything above $7 billion a "positive development."
Verizon's offer is rumored to be between $3.75 billion and $4 billion because it doesn't include patents or real estate. TPG's offer is rumored to range from $5 billion to $6 billion for core holdings, patents, and real estate. Gilbert's bid is believed to be around $5 billion and covers a mix of real estate and patent properties.
All of these offers fall within range of the valuation of Yahoo's core business, which is between $4 billion and $6 billion.
Here's a breakdown of the rest of Yahoo's business units…
Yahoo's stake in Alibaba Holding Group Ltd. (NYSE: BABA) is worth approximately $25 billion to $31 billion.
Yahoo Japan (YAHOY) is worth approximately $9 billion.
The company has more than $7 billion in cash and short-term investments.
Yahoo's patents and real estate are expected to be valued in the range of $1 billion to $3 billion.
Yahoo's headquarters in Sunnyvale, California, is valued at $400 million to $500 million.
Because tax details make it difficult to value shares in Alibaba and Yahoo! Japan, Barron's in April said a conservative estimate for Yahoo's net asset value is $43 per share. As of 12:50 p.m. today, the YHOO stock price was trading at $38.18.
That means YHOO shareholders would hypothetically see an instant 12.1% gain if the firm was bought for $43 in an all-stock deal today.
Stay tuned to Money Morning for more coverage on the Yahoo sale's effect on the YHOO stock price.
Next Up: Technology Is Your "Workaround" for Wall Street's Rigged System
Like Money Morning on Facebook.
Related Articles: