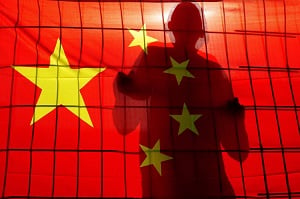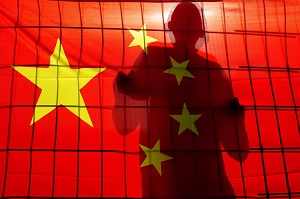 Yesterday (Monday), the $336 billion global semiconductor industry learned that a new Asian mega-player is in its midst…
Japanese telecommunications conglomerate SoftBank Group Corp. (TYO: 9984) announced it will acquire British chip-maker ARM Holdings Plc. (Nasdaq ADR: ARMH) in a deal worth $32 billion.
ARM's chip technology is virtually ubiquitous in portable devices around the world. In fact, the UK-based microprocessor designer powers more than 95% of the world's smartphones, including Apple Inc.'s (Nasdaq: AAPL) and Samsung Electronics' (OTCMKTS: SSNLF).
While Bloomberg highlighted the news with a piece entitled "Why SoftBank Is Spending $32 Billion on UK Chip Designer ARM," the media outlet – along with several others – failed to make one crucial connection:
You see, Japan-based SoftBank is actually the Chinese government.
And by acquiring ARM Holdings, the Red Dragon's big brother would have unprecedented access to the global online economy and Internet activity via our smartphones.
Here's what we mean…
SoftBank IS the Chinese Government
SoftBank Chief Executive Masayoshi Son said yesterday that the acquisition of ARM marks a "paradigm shift" at the company to invest in the "Internet of Things" (IoT), reported The Wall Street Journal on Monday.
Specifically, the company wants to focus its resources on designing chips for the IoT, such as "smart" lightbulbs with the ability to store information about energy in order to transmit that data online.
But don't let the Japanese ownership fool you.
The Markets Could Get Even Scarier: A bloody coup attempt in Turkey, another terrorist attack in France, police officers in Dallas and Baton Rouge shot to death. The fire is raging all around us. And it's about to set the markets alight…
You see, on paper, SoftBank is actually $89 billion in debt. Acquiring ARM would add $32 billion to that massive sum.
But the company must be getting its purchase money to tap into the IoT from somewhere…
And that's where China's government comes in.
You see, Beijing just happens to be making a massive push to invest in a major semiconductor company to strengthen its own national security. In fact, the Red Dragon government set aside $10 billion to do so last year.
So Beijing could easily be using SoftBank as a front to make that goal happen.
And SoftBank would be all too happy to oblige…
SoftBank Has Always Been the Chinese Government's Ally
You see, back in 2000, SoftBank started bankrolling China's online retail leviathan Alibaba Group Holding Ltd. (NYSE: BABA) for just $20 million – long before the company went on to hold the largest initial public offering ever 14 years later.
This connection essentially gave SoftBank access to the entire Chinese Internet economy as it developed because Alibaba turned around and invested in the top online businesses there: Sina Weibo (Nasdaq: WB), for example – a popular Chinese microblogging website.
If SoftBank is a front for Beijing's government, then by acquiring ARM Holdings (and then later, Softbank itself), the Red Dragon would eventually have worldwide access to the global online economy and activity via our smartphones.
Which, in and of itself, sounds like a very Chinese move to make.
Up Next
In another move typical of Red Dragon behavior, China has defied The Hague's ruling about its claim to the South China Sea.
Remember, The Hague deemed that China's territorial claims in the resource-rich region were ultimately unfounded.
In response, Beijing has picked up its military movement in the area – even going so far as to cordon off part of the South China Sea to run naval drills…
For updated information about what we think the Chinese government is up to behind closed doors, follow us on Twitter @moneymorning or on Facebook.
Related Articles: