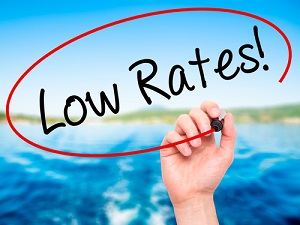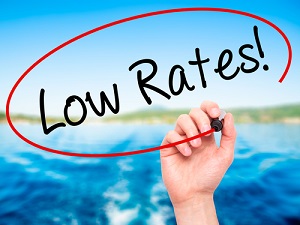 The U.S. Federal Reserve maintains it wants two interest rate hikes in 2016, but Morgan Stanley (NYSE: MS) doesn't believe it will happen.
In fact, the megabank believes interest rates will stay the same until 2018.
Profit Alert: Here's What I Told the World's Smartest Investors Last Week
The markets agree a rate hike won't happen this year. But they believe one will occur sooner than 2018. About 58% of investors believe there will be some type of interest rate hike by May 2017, according to CME's FedWatch tool.
But whether the interest rate hike takes place in 2017 or 2018, one major concern still remains: The U.S. economy is too weak right now for the Fed to raise interest rates.
And not even the Fed's optimism will save you from an economic downturn...
That's why we want you to be prepared if the markets start to tank. The worst thing an investor can do is panic like a deer in headlights. Today, Money Morning will focus on how you can start preparing to protect your portfolio from a Fed-caused pullback.
But first, let's take a closer look at Morgan Stanley's long-term rate hike outlook.
Morgan Stanley Chief Cross-Asset Strategist Andrew Sheets stated at a press briefing on July 19 that he believes global growth will disappoint over the next 12 months. He feels developed markets, particularly the United States, will suffer the most.
Part of the reason why is consumer spending habits and confidence are not as strong as the Fed wants you to believe.
Elga Bartsch, the Chief European Economist for Morgan Stanley, says consumerism is weak because of:
Sluggish income growth (personal income grew 4.4% in Q1 2015 compared to 1.1% in Q1 2016, according to U.S. Department of Commerce).
Consumers are saving their money and not spending it (saving levels in March reached 5.4%, the highest level since the end of 2012).
The Brexit vote shaking American consumers' confidence (the University of Michigan's Index of Consumer Sentiment fell from 93.5% in June to 89.5% in July).
The Fed weighs a lot of economic factors into its decision to raise rates. But weak consumer fundamentals in the United States make it especially difficult for the Fed to raise rates.
So when the Fed is forced to admit it can't raise interest rates because of our weak and slowing economy, expect stock markets to pull back. That's why we're recommending this investment right now. It will protect your portfolio during the imminent economic downturn...
With No Interest Rate Hikes, Here's How You Protect Your Portfolio
The best way to protect your portfolio right now is by investing in gold.
Gold is currently trading at $1,315 an ounce, which is significant: Gold has not traded above $1,300 an ounce since 2014.
Gold prices opened up the year trading at $1,063.22. The precious metal started to climb after that, and now gold prices are up 23% for the year.
You see, gold is a "safe haven" for investors during times of global economic instability. Gold helps protect your portfolio. When stocks and bonds go down, gold prices tend to climb. So any losses in your portfolio can be offset by gains from gold.
Investors have been pouring their money into gold this year, and the World Gold Council stated demand for gold increased by 21% year over year for Q1 2016.
Investors seeking exposure to gold have also invested in gold exchange-traded funds (ETFs). In Q1, investors spent $7.6 million on the SPDR Gold Trust ETF (NYSE Arca: GLD). GLD is up 24.15% so far in 2016.
And it's not just retail investors who are loading up on gold...
Billionaire investors like George Soros and Stanley Druckenmiller are protecting their portfolios with gold. Druckenmiller stated in May that his largest currency allocation was gold.
Soros, who famously made $1.5 billion betting against the Bank of England in 1992 by shorting the pound, is even more bullish on the precious metal than Druckenmiller. In Q1, Soros' fund cut 37% of its U.S. stock holdings. Soros' fund then went and purchased $264 million worth of shares in Barrick Gold Corp. (NYSE: ABX). So far in 2016, ABX is up 175%.
Because of the rising popularity of precious metals, many investors have been asking us for the best ways to buy gold and protect their portfolios. In this free, premium report, you will learn everything you need to know to become a confident gold investor.
The Bottom Line: The Fed doesn't want to admit it, but it can't raise interest rates in 2016. Sluggish income growth at home and issues across the globe like volatile oil prices, Brexit, and the slowing of the Chinese economy are all reasons the global markets could quickly slide into a free fall. But with a portfolio protector like gold, you can be prepared for the worst.
Up Next: Record Highs Don't Mean Smooth Sailing
Follow us on Twitter @moneymorning and like us on Facebook.