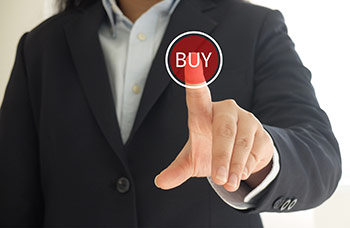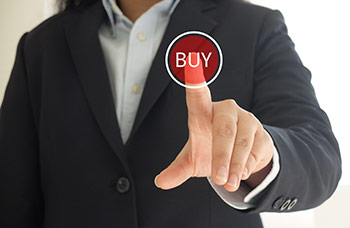 The S&P 500 and Dow Jones rocketed to record highs last week. Both indexes saw weekly gains of 1.5% and 2%, respectively.
But Money Morning Technical Trading Specialist D.R. Barton sees a slight dip coming, which is why he just revealed a list of the best stocks to buy now before the market pulls back.
Before we reveal Barton's favorite stocks to buy, here's why markets jumped higher last week…
Why the Best Stocks to Buy Now Will Withstand the Market Drawback
Stock market indexes in both the United States and around the world had banner performances last week.
In China, the benchmark Shanghai Composite and Nikkei 225 indexes jumped 2.2% and 9.2% on the week, respectively. That marked the third straight week of gains for the Shanghai Composite.
European markets also moved higher. London's FTSE 100 Index added 1.2% on the week, while France's CAC 40 surged 4.3% over the same period.
Despite the rally in global markets, the heightened interest in safe-haven gold shows investors are still worried about the post-Brexit market environment. [Editor's Note: These are the two best tech stocks to buy after the Brexit vote.] For the 25th week out of the last 27, money flowed into the yellow metal. Gold prices have soared 25.6% this year, ranking the metal among the best-performing assets of 2016.
Still, our best stocks to buy now have remained resilient. In fact, the broader U.S. market shrugged off a recent spate of international attacks, including the terror attack in Nice, France. The VIX, which is the market's fear gauge, sits at its lowest level in a year.
There was a time when geopolitical crises had a big impact on the markets, but that's clearly not the case anymore.
"For the past 30 years or so, the markets have become less and less sensitive to global trouble spots and, naturally, more and more dependent on the actions of central bankers," explained Barton, a widely read authority on technical trading with nearly three decades of experience.
After the Brexit vote sent markets crashing, news of stimulus measures around the world helped markets quickly recover…
The most notable measure came from the Bank of England, which said it expects to launch fresh stimulus on multiple fronts in August. The central banks in Japan and China also stated they will use monetary easing measures to stimulate their economies.
Watch These Five Companies in 2016… There was a huge absence of IPO activity last year. In fact, only 170 companies went public in 2015 – down from 275 the year before. But 2016 is about to change all that as some of the biggest companies in the world prepare to hit the market. Here are the five we're keeping an eye on…
While Barton noted the stunning rebound effect these measures have had on markets, he said markets will likely fall from their current highs. The bullish sentiment will naturally fizzle out and lead to a short-term pullback.
That's why Barton just compiled a list of the best stocks to buy now to profit from this decline. One of his recommendations directly plays market volatility, while another is a massive tech titan that's proven resilient during times of turbulence.
Here are the three best investments right now…
These Are the Best Stocks to Buy Now
With a pullback likely about to happen, Barton said a leveraged volatility play will yield big profits when market turbulence returns. He recommends the iPath S&P 500 VIX Short-Term ETN (TSE: VXX), which lets you make money from short-term market volatility. In other words, a drop in the S&P 500 will send shares of VXX higher.
And if we get the pullback Barton is expecting, he said to look into adding some big-name companies to portfolios.
The first blue-chip stock he likes is defense giant Lockheed Martin Corp. (NYSE: LMT).
Shares of LMT stock hit an all-time high of $263.37 last week. The company recently confirmed it signed a $166 million deal with the U.S. Special Operations Command (SOCOM). Under the deal, Lockheed will develop, design, test, and produce dry combat submersible systems. Lockheed was chosen among 34 other applicants for the contract.
"This stock has proven time and again that it has the juice to stand up to the markets," Barton said. "And as far as we are concerned, we're going to be riding this profit train as long as we possibly can."
LMT shares are up 18.8% so far this year. That far outpaces the Dow Jones Industrial Average and S&P 500's advances of 6.8% and 6.4%, respectively.
Barton also recommends buying Facebook Inc. (Nasdaq: FB) stock at the first sign of market weakness. Shares of the social media leader jumped last week on reports its Messenger app will soon support instant articles.
Instant articles allow users to read content directly on the social media platform rather than on another site. The company said this update will load up to 10 times faster than a standard mobile web article. The rollout of the Messenger update is expected to occur over the next couple of weeks.
Today (Wednesday, July 20), Facebook announced Messenger has surpassed 1 billion monthly active users. The news helped push FB shares to an all-time high of $121.63. The Facebook stock price is now up 15.9% in 2016.
Next Up: The Secret Reason Facebook Stock Is a Top-15 Holding for Institutional Investors
Follow us on Twitter @moneymorning.