The Chipotle stock price is down a punishing 40% in the last year, and we see shares falling even further in 2016. Today, the Chipotle stock price is rallying slightly after an earnings beat, but this is not a time for optimism with CMG stock.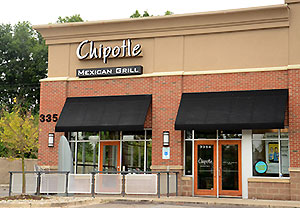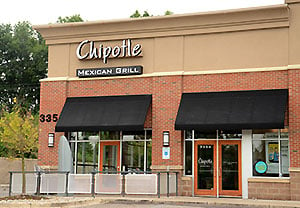 We'll get into why we're not buying today's rally. But first, here's what you need to know about the Chipotle earnings report…
Chipotle Mexican Grill Inc. (NYSE: CMG) swung back to profitability in Q2 2016. That helped push shares up 3.44% to $433.46 in morning trading Friday. Reports of "modest" improvements in customer traffic thanks to giveaways and a new loyalty program lifted the stock.
Bonus Content: Everything you need to increase your wealth like never before is in this brand-new guide – including the best strategy to outperform the S&P 500 by triple digits.
But earnings, revenue, and same-store sales continued to fall. And doubts remain about the company's recovery from a string of food-scare issues that began in late 2015.
After Thursday's close, Chipotle reported earnings per share (EPS) of $0.87 on $988 million in revenue. Analysts were looking for EPS of $0.93 on $1.05 billion in revenue.
Same-store sales declined 26.5%, a sharper drop than the 20.4% Wall Street estimated, according to FactSet. Transactions fell 19% during the quarter due to the multitude of freebies that came at the expense of actual sales.
And those two numbers in particular will have the biggest impact on the Chipotle stock price in 2016…
Rising foods costs also weighed on results. Chipotle said its food costs as a percentage of sales rose 110 basis points to 34.2% in Q2. That will be another headwind for the struggling company.
The company did see a 90% increase in foot traffic among customers who eat at the chain two or more times per week in July when compared to June. But analysts question whether the loyalty program is luring customers back to the restaurant or simply rewarding customers who already are frequent visitors.
The Chiptopia loyalty program ends on Sept. 30. But the company said it will be launching another loyalty program. No details were provided on whether this will be a permanent program or another short-term one.
Chipotle also added new menu items, such as chorizo, to attract visitors.
But that may not be enough to lift the company and the slumping Chipotle stock price.
A Morgan Stanley survey released last week says Chipotle is still fighting to entice customers after the food-safety issues.
Morgan Stanley surveyed 2,000 customers, including 720 who ate at Chipotle in mid to late June. Roughly 13% of those polled said they still won't go back to the chain. That's about the same number from a January survey.
Urgent: Get Rich Now by Investing in This Top Tech Trend
And among the customers who have ventured back to Chipotle, 13% said they choose the restaurant less often. That means 26% of those surveyed say they have either stopped going to Chipotle or have reduced their frequency.
Morgan Stanley says a full sales recovery could take years.
Money Morning has been bearish on the Chipotle stock price since the start of 2016. We maintain that stance, and we're not alone. Here's why we continue to avoid Chipotle stock in 2016…
The Chipotle Stock Price Could Keep Sliding in 2016
Maxim Group maintained its "Sell" rating on CMG and $300 target following Q2 results. The firm said there was no positive takeaway from the earnings report. And they claimed any good that came from the loyalty program won't be enough.
Telsey Advisory Group cut its Chipotle stock price target to $400 from $420 following the results. The 20% decline in same-store sales traffic has them concerned.
For good reason…
In June, a Harris Poll revealed that Moe's Southwest Grill surpassed Chipotle to become the most popular brand selling Mexican-inspired food in the United States.
Moe's took the crown even though it only has about half the number (650) of locations as Chipotle (more than 1,900). Chipotle, which held the top spot for the last three consecutive years, also ranked below Taco Bell, Qdoba, and Baja Fresh.
As Chipotle's once highly regarded reputation faded, the Chipotle stock price tanked. Chipotle shares hit an all-time high of $757.77 last August, but finished the year down 30% after steep declines in the final two months of 2015 following the food-safety news.
At $431.42, the Chipotle stock price is down 10.1% year to date. It's down 43% from its all-time high.
The 5 Biggest IPOs of 2016: After a bland first quarter, the 2016 IPO market is picking up steam. And these five companies are set to be the biggest IPOs of the year…
Follow us on Twitter @moneymorning and like us on Facebook.

Related Articles: