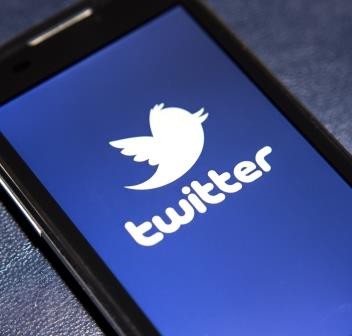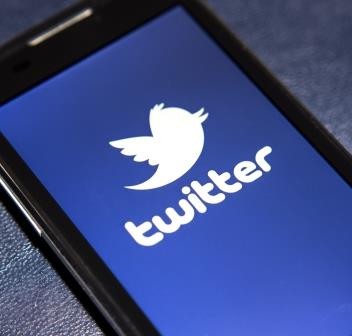 The Twitter stock price is down 48% over the last 12 months, as we await what is Twitter's most important earnings report in years. This earnings report is so important because it marks almost a full year of Jack Dorsey as CEO.
Don't Miss: Voters unhappy with both Donald Trump and Hillary Clinton are clamoring for a third option. They may not know it, but they already have one...
We'll get to our long-term outlook for Twitter Inc. (NYSE: TWTR) stock in a bit, but first, here's everything you need to know about Twitter's Q2 earnings.
Twitter Q2 2016 Earnings Estimates
FactSet has a consensus earnings per share (EPS) estimate of $0.09 on $607 million in revenue. In the same period last year, Twitter reported $0.07 on $502 million in revenue. If Twitter meets expectations, EPS would have increased by 28% and revenue by 20% year over year.
But the single most important number Twitter reports will be monthly active users (MAUs).
Wall Street places heavy emphasis on growing MAU numbers because that's how Twitter can increase its revenue. The more users Twitter has, the more money advertisers will want to spend on it.
For Q1, Twitter reported 310 million MAUs, which beat Wall Street's estimates of 308 million MAUs. But that was only an increase of just 1.63% from the 305 million MAUs Twitter reported in Q4 2015. Facebook Inc. (Nasdaq: FB), in comparison, increased MAUs by 3.7% from Q4 2015 to Q1 2016.
FactSet only expects Twitter to report 311 million MAUs for Q2. That would be a gain of just 0.3%.
In an attempt to attract more users, Dorsey has focused his energy on live video. He has created partnerships with:
Campus Insiders to live stream more than 300 college sports events
The NFL to stream Thursday Night Football games.
MLB Advanced Media to stream out-of-market MLB and NHL games
CBS News to stream the Republican and Democratic National Conventions
In terms of attracting viewers, live streaming sporting events has shown promising results. Yahoo! Inc. (Nasdaq: YHOO) streamed an NFL game in October 2015. The tech company expected 3.5 million streams but reported 33.6 million video streams and 15.2 million unique viewers.
But is this enough to help the Twitter stock price climb in 2016? Here's what you need to know before adding TWTR to your portfolio...
Here's How to Play Twitter Stock After Q2 2016 Earnings
In a shareholder letter to investors in Q4 2015, Dorsey said Twitter would focus on its core strengths: building live connections between users, creating live conversations, and showcasing live commentary.
So far, Dorsey has stuck to his word.
But Twitter has lost its edge as the leader for live interactions...
Facebook introduced live video streaming on April 6 for the public, which greatly threatens Dorsey's plans. Facebook Live allows users to share live broadcasts right on their Facebook feed.
And what could hurt Twitter's plans further is Facebook stealing Twitter's most popular video stars. According to Fortune, Facebook is paying Vine (a video service owned by Twitter) star John Paul Piques $119,000 to post at least five videos on Facebook Live. Essentially, Facebook is luring Vine's biggest stars away from Twitter's platform.
To place even more pressure on Twitter, Facebook has also turned Instagram into a growing platform with live capabilities. Users can apply different filters to videos and quickly share short clips of events.
You see, Twitter's struggles with increasing users makes it very difficult to attract new advertisers. Facebook (1.65 billion MAUs) and Instagram (500 million MAUs) each have vastly larger audiences than Twitter.
That means it makes more sense for advertisers to buy ad space on Facebook or Instagram than Twitter.
The long-term outlook for Twitter isn't promising if it's hoping for a turnaround from live streaming. And the short-term outlook for TWTR stock is just as unfavorable.
FactSet has a one-year price target of $18.08 for the TWTR stock price. From today's opening price of $18.43, Twitter stock is already trading 1.9% higher than its one-year projection.
Twitter has also drastically underperformed the broader markets this year, falling 20.82% so far in 2016. The S&P 500 is up 5.83%, and the Dow Jones Industrial Average is up 5.96% during that same time. For all of these reasons, we recommend avoiding Twitter stock in 2016.
The Bottom Line: The Twitter stock price has been volatile over the last 12 months, and that won't change after the Q2 2016 earnings report is released. Revenue is expected to climb, but monthly active user growth is expected to be almost nonexistent for Q2. That casts serious doubt on the long-term profitability of TWTR. There are better investments to be made in the social media sector than Twitter...
Up Next: A Backdoor Way to Profit Now on a New $240 Billion Market
Follow us on Twitter @moneymorning and like us on Facebook.