Verizon Communication Inc. (NYSE: VZ) announced today (Monday) it will buy Yahoo! Inc.'s (Nasdaq: YHOO) web assets in a $4.83 billion deal. The Yahoo stock price was down 2.3% in morning trading to $38.47 after the deal.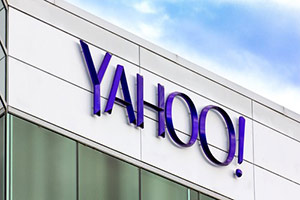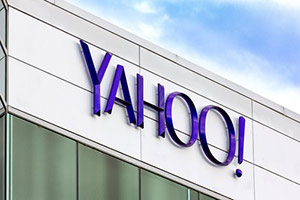 The big question now is what's next for the Yahoo stock price in 2016? Before we get into that, here are the key details of Verizon's acquisition of Yahoo...
The $4.83 billion price tag includes Yahoo's core Internet business and patents, as well as some real estate.
Don't Miss: Stocks that pay dividends deliver triple the returns of nonpayers. And these "dividend kings" have boosted payouts 50 years in a row...
The sale does not include Yahoo's cash, its stake in Alibaba Group Holding Ltd. (NYSE: BABA), or its shares in Yahoo Japan (YAHOY). It also does not include the Excalibur portfolio, which is comprised of Yahoo's noncore patents.
These assets will continue to be held by Yahoo, which will take a new name following the acquisition. Once the deal is finalized, Yahoo will become a new registered, publicly traded investment company.
The deal gives Verizon a lucrative scale and scope as it aims to build out its digital media and advertising business.
Verizon is creating a portfolio of online content that it will monetize through advertising. VZ's current assets include Huffington Post, TechCrunch, and the mobile video app go90. Verizon expects millions of additional viewers from Yahoo sites like Finance, Sports, and News.
For Yahoo, it is the end of an era for an early Internet pioneer that boasted a $125 billion market cap at its peak during the height of the dot-com boom.
Verizon was a front-runner from the start when the bidding for Yahoo began in April. A number of private-equity firms also expressed robust interest. In June, one week before the final round of bidding, Verizon submitted an offer of $3 billion. That original bid did not include Yahoo's real estate.
If the deal is approved by shareholders, it will close in early 2017. Until the deal closes, Yahoo will continue to operate independently. Despite today's drop, the Yahoo stock price is still up 15.7% in 2016. The bidding war jumpstarted Yahoo stock for most of the year.
Yahoo CEO Marissa Mayer said in an email to employees that she is planning to stay. Today on CNBC, Mayer reiterated that statement and added she is excited to lead Yahoo in its next chapter.
But Mayer did not spell out what that next chapter entails. Here's what investors can expect from the Yahoo stock price now...
What's Next for the Yahoo Stock Price Now
The Verizon deal is the first major step in winding down Yahoo.
Yahoo is also planning to sell roughly 3,000 patents at auction. Those are expected to bring in more than $1 billion. The patents date back to Yahoo's 1996 IPO and cover key areas including e-commerce, online advertising, and search. That includes its original search technology.
Don't Miss: The main problem with our do-nothing Congress isn't what you think. Here's the shocking truth about what lawmakers really do all day...
Yahoo will also have to decide what to do with its Yahoo Japan and Alibaba stakes. Those make up the bulk of Yahoo's current $36 billion market cap.
Yahoo's stake in e-commerce giant Alibaba is worth between $25 billion and $31 billion. Yahoo Japan is worth approximately $9 billion. Tax details make it challenging to put an exact value on Yahoo's shares in both companies. But Barron's in April said a likely estimate for Yahoo's value is $43 per share.
That suggests the Yahoo stock price has roughly 12% upside from today's price.
Today's drop for the Yahoo stock price was most likely a "sell on the news" reaction. YHOO stock has risen 30.13% over the last six months.
What's next for Yahoo is unclear, but there is clearly some value left in the company that stands to be returned to shareholders. Yahoo said it intends to return most of its net cash ($7 billion) to shareholders under a plan that will be announced at a later date.
Stay tuned to Money Morning for frequent updates on the Yahoo stock price in 2016.
The 5 Biggest IPOs of 2016: After a bland first quarter, the 2016 IPO market is picking up steam. And these five companies are set to be the biggest IPOs of the year...
Follow us on Twitter @moneymorning and like us on Facebook.
Related Articles: