The market's strength continued last week, with new all-time highs made in the Dow Jones Industrial Average and the S&P 500.
From a technical perspective, that's significant – but more for what it doesn't prove.
You see, through Wednesday, the Dow had made higher closes on nine straight days for just the seventh time in the last 36 years.
According to Nautilus Investment Research, the six months following each string of nine successive up closes in the Dow showed an average gain of 10.4% – with each of the six showing positive results (the smallest gain was 4.7%).
But here's the problem with that: First, this a very small sample size, so while this represents an interesting trend, it's a mistake to take this as conclusive proof. Second, with the U.S. election season vitriol blazing away, and global economic uncertainty abounding, you should take this quantitative analysis with a grain of salt.
Despite the strength of the post-Brexit "march to new all-time highs," the speed of the rise has slowed considerably, and the pullback we saw in yesterday's trading confirms that.
So let's look at this slowing of momentum (as the analysts would call it) and line up some likely profit scenarios…
What I'm Buying During This Brief Pullback
Yesterday, the market got some needed relief from its overbought condition.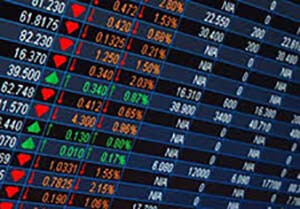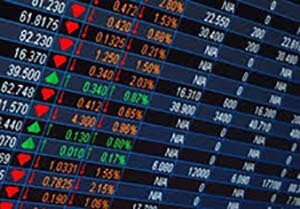 Usually, this can happen in one of two ways:
The market continues in a sideways consolidation where the bears balance out the bulls and put the market back into a more normal condition; or
As we saw yesterday, we get a profit-taking pullback (where traders and investors decide to cash in on some of the profits they've made over the past three to four weeks).
When that consolidation or pullback is done, the strength of the recent move and broad participation in this rally mean we should see resumed upside.
That means I'm looking to buy any more pullbacks from here – unless we get other external news that alters the current scenario.
Here's what's on my shopping list.
First, let's look at oil. After U.S. crude stockpiles cratered by 2.3 million barrels last week, we saw oil continue its downward trend. Oil prices fell as much as 1% for three days in a row as a rallying U.S. dollar and persistent global fuel glut continue to take their toll.
On Wednesday, prices fell to a two-month low – keeping it at the bottom of the last two-month's range – making July the worst month of the year for the oil markets. So far, oil has lost 9.3% month to date – which means it's now rivaling losses from January.
Now, I don't think this is a long-term trend, but is a tough blow for crude oil fans who have been celebrating oil's upward trend since bottoming out earlier this year. At these levels, and only for the moment, I like to trade oil to the downside with some short United States Oil Fund LP (NYSE Arca: USO) positions or near-dated puts. That way if oil resumes its upward momentum, as it very well could, my risk is limited.
Oil isn't the only commodity that took a dive. With the economic outlook getting brighter every day, gold hit a new three-week low this week. With the dollar hitting a four-month high on the back of strong U.S. economic data, and advancing European and U.S. equities that are whetting investors' appetites for risk, the yellow metal could be looking at more downside ahead.
Like oil, I don't think this downtrend is going to prevail in the long term. Of course, unlike oil, I'm not enthusiastic about shorting gold at all; any downturn in gold right now is a signal to buy, buy, and buy some more.
As I mentioned last week, there's one particularly nice stock I've been watching (and profiting on) lately, too.
Lockheed Martin Corp. (NYSE: LMT) released its second-quarter results last week, and the markets really liked what they saw. The defense giant posted revenue of $12.9 billion in its second quarter, beating consensus estimates of $12.6 billion – up from $11.6 billion a year ago. Lockheed also reported earnings per share of $3.32, beating consensus estimates by $0.40 per share – $0.39 higher than its EPS this time last year. By far, Lockheed's largest profit boost came from its mission systems and training segment. The segment increased $1.1 billion – or 53% – compared to Q2 2015.
The increase was mostly due to new sales from Lockheed's latest acquisition, aircraft producer Sikorsky. The helicopter maker produced $1.2 billion in net sales for the second quarter. With Lockheed's stellar earnings results and performance this year, this continues to be a slam-dunk trade for Stealth Profits Trader, where we're making trades on this stock for even more profit. After that strong earnings report – and hitting more all-time highs last week – we've seen a very modest pullback in the stock. I love these shares.
Here's Where We Could Go Next
As far as the market goes, strength usually brings more strength, but we're in the middle of a breather until it turns out otherwise. I'm monitoring this "breather" to see how deeply to get involved in the next move.
We've had broad participation in this most recent run-up (analysts would call that good "breadth"). That points to fairly muted expectations for this pullback and more upside after the market has digested some profit-taking activity, but to expect only up days from here on out would be a costly mistake.
In the week ahead, I'm watching for more market pullbacks that will give us some buying opportunities at more favorable reward-to-risk ratios.
Next:

This Deceptively Simple Pattern Is Changing Lives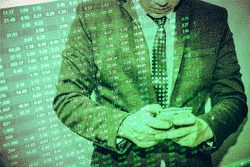 This pattern, discovered by a chemical engineer, may look like a simple hook… but it could help you answer the two most fundamental questions in investing. What should you buy, and when? Over the past 15 months, it's given a small group of Money Morning Members the chance to collect 31 triple-digit winners, averaging 130% once EVERY two weeks. Click here to discover how you can capitalize on this same pattern.
Follow Money Morning on Facebook and Twitter.
Join the conversation. Click here to jump to comments…
About the Author
D.R. Barton, Jr., Technical Trading Specialist for Money Map Press, is a world-renowned authority on technical trading with 25 years of experience. He spent the first part of his career as a chemical engineer with DuPont. During this time, he researched and developed the trading secrets that led to his first successful research service. Thanks to the wealth he was able to create for himself and his followers, D.R. retired early to pursue his passion for investing and showing fellow investors how to build toward financial freedom.