For the past few months, we've been following several disruptors in the financial technology (or fintech) space – because each will have a drastic impact on your money in the very near future.
Cryptocurrencies like Ethereum and Bitcoin represent one such disruptor – they have the power to completely revolutionize money as we know it.
Don't Miss: How to Buy Bitcoins (Before the Market Takes Off)
But that's going to have to wait. Because we still have to tackle the very fundamental question of what a cryptocurrency is before it can get to work as a true disruptor.
Well, a ruling in a closely watched trial in the Miami-Dade Circuit Court could have broad implications for Bitcoin and other cryptocurrencies – as well as your money – moving forward.
Here's what you need to know…
Bitcoin Is Property, Not Money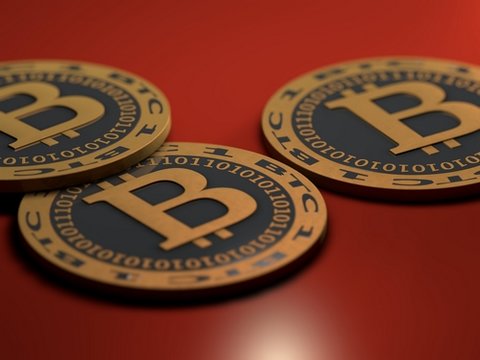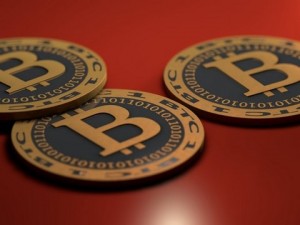 On Monday, Miami-Dade Circuit Court Judge Teresa Mary Pooler dismissed all charges against defendant Michell Espinoza for alleged money laundering and illegally transmitting money without a license.
Judge Pooler's written ruling elaborated on the status of Bitcoin, which featured prominently in the case, saying, "This court is not an expert in economics, however, it is very clear, even to someone with limited knowledge in the area, that Bitcoin has a long way to go before it is equivalent of money."
While the status of what Bitcoin is or isn't wasn't the sole reason for her dismissal of all charges. Pooler stated, "This court is unwilling to punish a man for selling his property to another," essentially establishing precedent that Bitcoin is property, not money.
The Devil in the Details
Criminal charges against the defendant in this case, Michell Espinoza, resulted from a sting operation where a Miami detective got Espinoza to sell him bitcoins worth up to $1,500 and subsequently arranged for the purchase of another $30,000 worth of bitcoins which the undercover detective said would be used in an illegal credit card scam.
Charges of unlicensed money transmission were thrown out, not because of the use of Bitcoin, but because Judge Pooler determined Espinoza wasn't acting as a third-party money transmitter.
Judge Pooler specifically said, "The defendant did not receive currency for the purpose of transmitting same to a third party," adding, Espinoza did not engage in the same type of transaction as a company like Western Union, which Pooler referenced, "takes money from person A, and at the direction of person A, transmits it to person B or entity B."
Trending: The Internet of Things revolution will create a $6 trillion market – and these five stocks are the best way to grab a piece of those gains for yourself.
Additionally, Pooler pointed out that Espinoza didn't charge a fee for the exchange of his bitcoins for cash. He made a 15% profit by marking up the charge for his bitcoins above the price he had paid for them.
The precedent-setting comment by Judge Pooler that "the defendant solely made a profit by selling his personal property" was the case's defining moment.
As far as money laundering charges, according to an American Banker article yesterday, Pooler said, "Espinoza had not participated in laundering funds that had been obtained illegally, because in the detective's representation the purchase of credit card information had not taken place yet."
While Judge Pooler's dismissal of the charges against Espinoza were based directly on the definition of what constitutes money transmission and money laundering, actual Florida state statutes regarding money transmission and money laundering couldn't apply without further clarification that Bitcoin is in fact "money."
Pooler's ruling stated, "This court is unwilling to punish a man for selling his property to another, when his actions fall under a statute that is so vaguely written that even legal professionals have difficulty finding a singular meaning."
A Victory for Bitcoin Advocates?
The Court's decision is being hailed by Bitcoin advocates as a monumental victory.
If Bitcoin is property, as the IRS agrees it is, and not money, then arguments by regulators like the CFTC, which says bitcoins are a commodity and need to be regulated by them, or the SEC, which says bitcoins fit the definition of securities, so they should be regulated by them, fall by the wayside.
For now the Court's ruling appears to set the precedent that bitcoins are property.
But that legal definition will be challenged, most likely in an appellate court ruling if the Espinoza case is pursued by prosecutors.
There's too much at stake for the government, banks, regulators, and the legal system to let Bitcoin and other cryptocurrencies be simply "property."
This is going to get very interesting. Stay tuned.
Up Next: Why Trump's Treasury Wouldn't Resurrect Glass-Steagall
Follow Money Morning on Facebook and Twitter.
Join the conversation. Click here to jump to comments…
About the Author
Shah Gilani boasts a financial pedigree unlike any other. He ran his first hedge fund in 1982 from his seat on the floor of the Chicago Board of Options Exchange. When options on the Standard & Poor's 100 began trading on March 11, 1983, Shah worked in "the pit" as a market maker.
The work he did laid the foundation for what would later become the VIX - to this day one of the most widely used indicators worldwide. After leaving Chicago to run the futures and options division of the British banking giant Lloyd's TSB, Shah moved up to Roosevelt & Cross Inc., an old-line New York boutique firm. There he originated and ran a packaged fixed-income trading desk, and established that company's "listed" and OTC trading desks.
Shah founded a second hedge fund in 1999, which he ran until 2003.
Shah's vast network of contacts includes the biggest players on Wall Street and in international finance. These contacts give him the real story - when others only get what the investment banks want them to see.
Today, as editor of Hyperdrive Portfolio, Shah presents his legion of subscribers with massive profit opportunities that result from paradigm shifts in the way we work, play, and live.
Shah is a frequent guest on CNBC, Forbes, and MarketWatch, and you can catch him every week on Fox Business's Varney & Co.