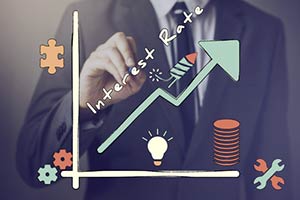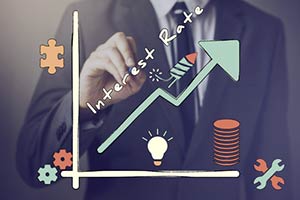 As widely expected, the U.S. Federal Reserve didn't implement an interest rate hike at the end of its July FOMC meeting this week.
Policymakers have held back on raising rates for months for several reasons. Worries of a slowdown in China, the uneven U.S. economic recovery, and global stock market volatility have been the biggest reasons. More recently, Britain's vote to leave the European Union gave the Fed reason to pause.
Editor's Note: The biggest problem with Congress is not what you think it is. Here's the appalling truth about what federal lawmakers really do all day…
But the central bank's statement after this week's decision has investors asking if we'll see another interest rate hike in 2016.
Here's everything you need to know about the July Federal Reserve meeting…
This Is Why There Was No Interest Rate Hike at the July FOMC Meeting
Although they decided not to raise rates this week, Janet Yellen and her policymakers appeared more hawkish in their post-meeting statement.
The Fed said the economy is improving and short-term risks to the economic outlook have faded. With markets calming down after the Brexit vote, officials appear more confident they can raise interest rates at least once in 2016.
The Fed's assessment of risks is deemed a key indicator of how it is tilting on policy. When the Fed sees risks that the economy will be weaker than expected, it typically keeps rates steady or cuts them. During the last two meetings, officials were quiet on risks – a sign they weren't sure how to act.
By saying risks have diminished at this month's meeting, the Fed looks to be signaling an interest rate hike is possible in coming months.
Another sign of the Federal Reserve's confidence in the economy was its comments on U.S. jobs. Officials said the jobs market has become stronger since the June FOMC meeting. Job totals in June were a robust 287,000. That was up sharply from a meager 11,000 jobs back in May.
Additionally, FOMC members said household spending and retail sales data were growing at a strong pace. They also said economic activity was accelerating at a moderate rate, which was an upgrade from its June assessment.
Protect Your Money Now: The Fed's interest rate aloofness can harm your portfolio. The best way to protect it is by buying gold and silver. Here's our 2016 guide to metal investing.
While the Fed has clearly left the door open for an interest rate hike in 2016, it's still far from certain…
Officials were cautious in the July statement and said they'll closely watch inflation levels and global economic developments. In other words, they still see some threats to the U.S economy.
Here are the chances that the Fed raises interest rates at its next FOMC meeting in September…
Will There Be an Interest Rate Hike at the September FOMC Meeting?
Toward the end of the July FOMC meeting, traders gave a September rate hike a small 20.9% chance. They also said the odds of an increase before the end of 2016 are 49.5%. As of today (Thursday, July 28), the CME FedWatch Tool reported the odds of a September hike currently sit at a higher – but still generally low – 24%.
An interest rate hike at the following November FOMC meeting is mostly off the table given the presidential election. Traders currently give a November hike a 25.1% chance. Odds of a December hike sit at 41.6%.
The Federal Reserve last increased interest rates by 0.25% in December 2015. Back then, Fed officials projected a 1% rate increase (four hikes) this year, which is now entirely off the table.
In May, Fed officials looked like they would raise the short-term interest rate for the first time in 2016. Yellen said an interest rate hike would be a good move this year depending on the economy's strength and jobs market. But the disappointing May jobs report and post-Brexit vote uncertainty gave officials good reasons to pause.
The Fed's decision to move interest rates will depend on a spate of economic data in the coming weeks. Jobs reports for July and August will be reported before the central bank's September meeting. Reports on spending, inflation levels, and GDP growth in Q2 are also due.
The next real clue on the Fed's interest rate direction could come on Aug. 26 when Yellen speaks in Jackson Hole, Wyoming.
In the meantime, U.S. markets are looking at developments overseas. The Bank of Japan is expected to announce aggressive stimulus monetary measures when it ends its two-day meeting tomorrow (Friday, July 29). Traders are cautioning that even a small miss at Friday's BOJ meeting could rattle global markets.
Investors should expect more global market volatility in the months ahead. But stay tuned to Money Morning for constant updates on how you can profit from any swings in the market.
Next Up: Here's the Shocking Number of Times the Fed Has Been Hacked Since 2011
Follow us on Twitter @moneymorning and like us on Facebook.
Related Articles: