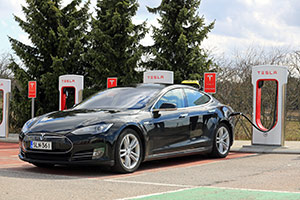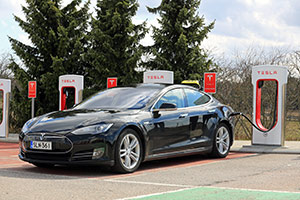 A surprising new competitor has just emerged for the Uber IPO that could threaten the firm's profitability. In fact, this new competitor could eventually put Uber out of business.
To stop this threat, Uber needs to grow its business, and fast. That's why Uber needs to go public now and raise funds. So far, no Uber IPO date has been set, and that could end up being a major problem.
Trending: Investing in This Top Tech Trend Is the Best Way to Get Rich Now
Today, we're going to share who this threat is and why it's so devastating to Uber. But first, we wanted to make sure Money Morning readers know why an Uber IPO date hasn't been announced yet.
In an interview with CNBC on March 29, Uber CEO Travis Kalanick said he was going to delay an Uber IPO as long as possible. He said he had an obligation to provide liquidity to his employees with equity and early investors.
When Kalanick was asked if it would happen in the next two, three, or five years, he said he had no idea.
So far, Kalanick hasn't needed the public's money. As of the beginning of June, Uber had raised $15 billion from private investors. Uber has some of the biggest names in technology and the financial sector supporting it. Take a look at its investors in this chart below…
The funding is impressive, but it has taken almost seven years to raise that money. When Facebook Inc. (Nasdaq: FB) offered its IPO in 2012, it raised $16 billion in one day, according to Bloomberg.
The new money raised from Uber stock would allow Uber to:
Grow its global presence
Research and test new technology
Expand its services to food and package deliveries
An IPO would also give the company credibility, showing that it is more than just a fad.
Ultimately, Kalanick is limiting Uber's ability to grow by not going public. But now, because of this new threat, he might have a hard time finding investors when the Uber IPO actually happens.
You see, this competing firm is led by one of the world's sharpest innovators…
Why the Uber IPO May Be Doomed
On July 20, Tesla Motors Inc. (Nasdaq: TSLA) CEO Elon Musk shared his master plan for Tesla's future. There is no timetable, but the plan threatens Uber's entire business model…

His plan involves turning your car into a self-driving taxi. While you're at work or not using your car, it can pick up passengers who need a ride and earn you money. Musk says that most cars are only in use 5% to 10% of the day, and sharing your vehicle could offset your loan or lease cost.
Even if just half of the 400,000 people who ordered the Tesla Model 3 turn their car into a taxi, that's still more than the 160,000 drivers Uber had as of January 2015, according to research site DMR.
Don't Miss: The Internet of Things revolution will create a $6 trillion market – and these five stocks are the best way to grab a piece of those gains for yourself.
But the biggest threat from Musk's master plan is Tesla essentially starting its own ride-hailing service with a Tesla-owned fleet of cars….
"In cities where demand exceeds the supply of customer-owned cars, Tesla will operate its own fleet, ensuring you can always hail a ride from us no matter where you are," Musk said in his plan.
You see, Uber does not own any of its vehicles. It relies completely on its drivers to earn the company money. If Musk is able to provide safe, autonomous vehicles that aren't subject to human error, there would be no reason to use Uber.
Uber has thought of that possibility, opening up a robotic research facility in February 2015 to build self-driving cars.
Financial terms were not disclosed, but Uber raised $1.2 billion before the announcement in December 2014.
But because of Tesla's edge in autonomous vehicle technology, this could be a losing battle that costs Uber too much money to catch up to Tesla.
And there are already questions about Uber's current profitability…
According to Forbes, Uber had GAAP losses of $671.4 million in 2014. The fact that Uber is losing money, not receiving money through an IPO, and will have serious competition from Tesla are all significant problems.
The Bottom Line: Thanks to Elon Musk's master plan of unleashing his own ride-hailing service, the future of Uber is in serious jeopardy. CEO Travis Kalanick needs to raise more money immediately to help Uber grow. The Uber IPO will be less and less attractive to potential investors as problems continue to accumulate.
Up Next: Are You Prepared for a Stock Market Crash?
Follow us on Twitter @moneymorning and like us on Facebook.