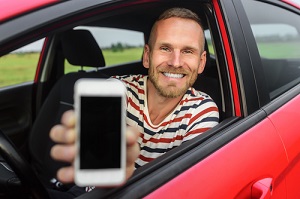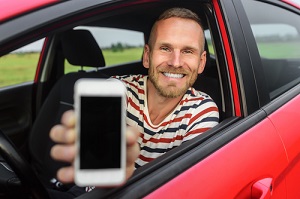 The Uber IPO was dealt another major blow today (Monday) when the ride-hailing startup announced it is selling its UberChina business to competitor Didi Chuxing. After investing billions in the Chinese market, Uber is now abandoning the market.
This shouldn't come as a surprise. CEO Travis Kalanick says Uber was losing $1 billion a year in China in February 2016. This agreement will allow Uber to still profit in China while not having to spend billions directly competing with Didi for customers.
Investors in UberChina and Uber will now have a 20% stake in Didi.
While this is a big blow for the company ahead of the Uber IPO, this isn't the only threat for Uber. In fact, there is an even bigger threat to Uber's profitability than Didi…
Trending: A Backdoor Way to Profit Now on a New $240 Billion Market
Before we get into the biggest threat facing the Uber IPO, we want to make sure our readers know more about the China merger.
The timing of the merger coincides with new ride-hailing regulations in China. On July 28, China became the largest country to legalize Uber and its competitors.
As long as companies like Uber applied for and received licenses for their company and drivers, they'd be allowed to operate in China.
Local governments within China, though, are allowed to set minimum and maximum fare prices, according to The Wall Street Journal. This is important because Uber and Didi have competed on having the lowest fare prices. They have also tried to outspend each with other with incentives for drivers and passengers.
Uber has spent more than $1 billion since 2013 to attract drivers and riders by offering subsidies.
Uber paid subsidies of roughly five yuan per ride between customers and drivers, which is the equivalent of $0.75 in U.S. dollars.
According to Duncan Clark, founder of consulting firm BDA China Ltd., the subsidies were unsustainable. "The subsidies cost Uber and they couldn't have gone public with that black hole," Clark told said.
As part of the deal, UberChina will act as an independent brand and operation. All data will be owned by Didi.
In the short term, this will save Uber and Didi money. But in the long term, Uber still has a major competitor that could stop the Uber IPO date from ever happening…
The Biggest Threat to the Uber IPO
Tesla Motors Inc. (Nasdaq: TSLA) CEO Elon Musk is known for being an innovator in electric vehicles. But now, he's coming after the ride-hailing market…
On July 20, Musk revealed his "Master Plan, Part Deux." And it could put Uber out of business.
Musk wants your Tesla vehicle to act as a taxi while it's not in use. He wants your car to drive itself to pick people up and earn you money when you aren't using it.
According to Musk, sharing your vehicle could offset your loan.
But in Musk's master plan, the biggest threat to Uber is Tesla's own ride-hailing fleet…
"In cities where demand exceeds the supply of customer-owned cars, Tesla will operate its own fleet, ensuring you can always hail a ride from us no matter where you are," Musk said in his plan.
Editor's Note: Pokemon Go just revealed a shocking new $150 billion tech sector…
And Musk has a massive advantage over Uber right now: his technology.
Tesla introduced an autopilot service in October 2015, which offers computer-assisted parallel parking, lane changing, steering, and a warning system for collisions. By 2017, Musk believes Tesla will achieve complete autonomy.
Meanwhile, Uber has to pay for technology on top of its existing operational costs. In February 2015, it opened up a robotic research facility to build self-driving cars.
Uber didn't reveal how much the facility cost, but it did raise $1.2 billion in December 2014 before the announcement.
And what most potential Uber investors don't realize is Uber has to catch up to Tesla…
If Tesla's ride-hailing service fails, it can keep selling cars. But if Tesla dominates the autonomous ride-hailing market, Uber will have nothing to fall back on. It has nothing to sell.
Uber may eventually need to be bought out by a company like Tesla to stay in business.
Aside from the concerns over long-term profitability, there are also concerns over Uber's current monetary situation…
In 2014, Uber had GAAP losses of $671.4 million, according to Forbes. With Uber losing money, not appearing ready to have an IPO to raise money, and competition from Tesla, the concerns ahead of the Uber IPO are mounting.
The Bottom Line: Ahead of the inevitable Uber IPO, Uber will save money in the short term with its new truce with Didi Chuxing. But over the long term, Uber's newest and greatest competition is Elon Musk and Tesla. That could keep investors away, causing Uber to lack the money it needs to expand research and catch up to Tesla's technology.
Don't Miss: Most people remember the Bill Clinton economy as a "boom" they'd like to see again. But that's a false and dangerous myth. Read more…
Follow us on Twitter @moneymorning and like us on Facebook.