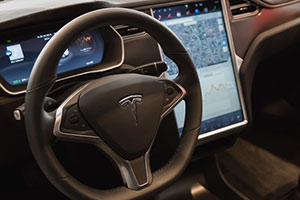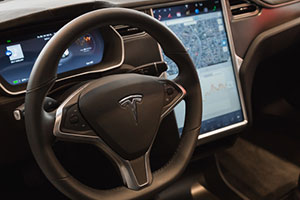 The Tesla Motors Inc. (Nasdaq: TSLA) stock price is flat today (Monday) despite the fact the company reached a deal to buy SolarCity Corp. (Nasdaq: SCTY) for $2.6 billion.
The move is part of Elon Musk's master plan to revolutionize the energy industry. And while many analysts are skeptical about Musk combining two of his companies, Money Morning experts view the move as a major catalyst.
Don't Miss: The Internet of Things revolution will create a $6 trillion market – and these five stocks are the best way to grab a piece of those gains for yourself.
More on our TSLA stock price outlook in a bit. First, here's the biggest news that investors need to know today…
The timing of the SolarCity acquisition is perfect.
The car company is ramping up production of batteries used in conjunction with solar panels. Of course, solar panels are SolarCity's chief business. Merging the two companies will improve Tesla's setup efficiency. Musk is also aiming to provide a "one-stop" shop for energy-conscious consumers.
Under terms of the all-stock deal, SolarCity stockholders will receive 0.11 shares of Tesla for each SolarCity share. Based on Friday's closing price, that values each SCTY share at $25.83 apiece. That's lower than the range of $26.50 to $28.50 Tesla proposed in June when it first announced intentions to buy the sputtering solar company. SCTY shares fell 4.53% to $25.50 in mid-morning trading Monday.
Musk, chairman and largest shareholder in each firm, said he wasn't involved in talks about the valuation of the purchase.
The deal will double Tesla's workforce to nearly 30,000 employees to create an exclusive combination of solar, storage, and transportation. It is still awaiting shareholder approval, but Musk is confident it will be approved.
"It's really all part of solving the sustainable energy problem," Musk said. "That's why we are all doing this to accelerate the advent of a sustainable energy world."
The transaction is expected to close in Q4 2016 after a 45-day "go-shop" period where SCTY would be open to alternative purchase proposals.
The combined company expects to achieve cost synergies of $150 million in the first full year after closing. The two companies also expect to save customers money by lowering hardware costs, reducing installation costs, and improving manufacturing efficiency.
Editor's Note: The biggest problem with Congress is not what you think it is. Here's the appalling truth about what federal lawmakers really do all day…
Musk unveiled his latest plans to expand Tesla's reach in late July when he unveiled his Master Plan Part 2. While many analysts have criticized the merger, our experts view it as a major catalyst for the TSLA stock price.
Here's our full outlook on the TSLA stock price in 2016 and beyond…
Why the TSLA Stock Price Looks Attractive Now
Musk's Master Plan Part 2 includes:
Creating solar roofs with integrated battery storage
Releasing new vehicles that address every segment of the industry
Developing a self-driving system that is 10 times safer than manual driving
Enabling your vehicle to earn money for you by self-driving other people while you aren't using it
According to Money Morning experts, Tesla stock is one of the best long-term investments on the market. But it's not for everyone. The TSLA stock price is notoriously volatile, so it's best for long-term investors willing to take on some risk for five to 10 years.
Money Morning Technical Trading Specialist D.R. Barton is bullish on TSLA stock and says it is "head and shoulders ahead in the electric car front."
Without question, Musk's unparalleled vision and ability to create innovative products has propelled Tesla to the forefront of the electric vehicle market. Still, many investors buy shares because of Musk himself.
"I think Musk is the most innovative CEO on the planet and that he sees value others don't yet recognize," Money Morning Chief Investment Strategist Keith Fitz-Gerald said in 2015. "Cars, batteries, innovative business models – nobody knows where it will go but ultimately if you're along for the ride, I think it'd be very hard to go wrong over time."
Today, Fitz-Gerald reiterated that optimism, since what Musk's doing is "shaking up Detroit and rewriting the automobile industry whether executives are ready or not."
At $231.55, the TSLA stock price is down 3.52% year to date. Three- and five-year returns are 51.11% and 702.92%, respectively.
Don't Miss: Voters unhappy with both Donald Trump and Hillary Clinton are clamoring for a third option. They may not know it, but they already have one…
Follow us on Twitter @moneymorning and like us on Facebook.
Related Articles: