The Fitbit stock price has plunged 53% so far in 2016. Shares of FIT stock currently trade near $13.82.
The decline begs the question of whether Fitbit stock is a discount buy after the firm announces Q2 earnings at the closing bell today (Tuesday, Aug. 2).
Before we get into our Fitbit stock recommendation, here's what analysts expect of Fitbit earnings today…
What Analysts Think of the Fitbit Earnings Report and Fitbit Stock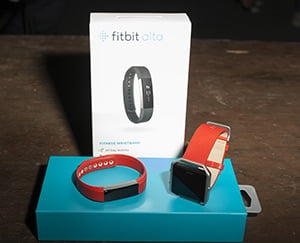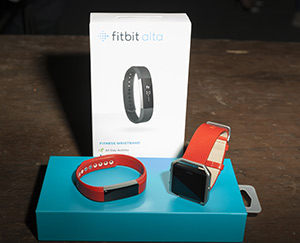 Fitbit Inc. (NYSE: FIT) is expected to earn $0.11 per share on revenue of $578 million. That would be down from $0.21 per share on $400 million in revenue during the same quarter a year ago.
Editor's Note: Five companies will have a huge impact on the IPO sector this year. One of them is arguably the most popular messaging app in the world. Here are all five…
But some analysts see the wearable tech firm beating forecasts due to demand for products like the Blaze and Charge HR. Private bank Wedbush Securities sees Fitbit earning $0.13 per share on revenue of $578 million. Wedbush notes the company has a history of beating guidance.
When Fitbit reported Q1 results in May, it was excited about the newly released Blaze and Alta devices. CFO Bill Zerella said sales of both devices drove nearly 50% of the company's revenue that quarter.
Still, Fitbit made investors hesitant in its Q1 2016 earnings call when it provided a disappointing outlook. The company's EPS guidance of $0.08 to $0.11 was down sharply from earlier expectations of $0.26.
This immediately caused a sharp sell-off in Fitbit stock. In the week following the May 4 earnings report, the FIT stock price plunged 18.6% from $17.10 to $13.92. It hasn't breached the $15 mark since then.
Don't Miss: The IoT (Internet of Things) is creating a massive $6 trillion market. And five stocks will be the best ways to bank profits from this tech revolution…
One of the biggest factors weighing on Fitbit stock lately is competition in the fitness-related wearable tech space. It's mostly threatened by tech titan Apple Inc. (Nasdaq: AAPL) and its Apple Watch.
With this competition and an expected earnings decline, here's where we see Fitbit stock heading in 2016…
Is Fitbit Stock a Good Investment After Q2 Earnings?
At Fitbit stock's low price of $13.82, we think it's a buy for speculative investors willing to make a risky bet.
One of the reasons FIT stock could rise this year is the firm's dominance over the growing wearable tech market.
Tech research firm Gartner forecasts roughly 274.6 million wearable tech devices will be sold globally this year. That's up 18.4% from 232 million units in 2015.
Gartner also expects sales of wearable tech to hit $28.7 billion this year. Of those sales, roughly $11.5 billion will come from smartwatches.
From 2015 through 2017, the smartwatch market is expected to grow by 48%. Smartwatches are poised for the biggest revenue potential among the entire wearables sector. Gartner sees sales of smartwatches alone hitting $17.5 billion through 2019.
And Fitbit will be at the center of that growth following the debut of its first smartwatch-like device in January. While new to the smartwatch space, Fitbit boasts an imposing lead in the wearables market. IDC Research reported Fitbit is the world's biggest maker of wearable devices by market share.
Fitbit sales likely surpassed Apple Watch sales by a hefty margin last year. More than 22 million Fitbit devices were sold in 2015. While Apple doesn't release Apple Watch sales figures, analysts estimate the company sold between 11 million and 15 million watches last year.
"Fitbit looks to remain ahead of the pack for some time to come," Money Morning Director of Tech & Venture Capital Michael A. Robinson said ahead of the Q2 earnings report. "I'm looking forward to seeing more about their sales momentum and aggressive outreach in addressing a growing market."
The company will keep its wearables dominance by debuting several new products ahead of the 2016 holiday season. These new products are said to include headphones, an analog watch that tracks steps, and some kind of medical device.
New product launches and changes are key for any tech company. When tech companies are done changing, they stop growing. Plus, changes provide a company with options.
The wearable market outlook, lackluster Apple Watch sales, and new product pipeline are all bullish for the Fitbit stock price in 2016.
We see FIT stock rising 58% to $21.59 a share within the next year. That's based on FactSet analysts' similar price projection and expected 2016 EPS of $1.17.
Next Up: How to Profit Today from Amazon's Record Q2 Earnings Report
Like Money Morning on Facebook.
Related Articles: