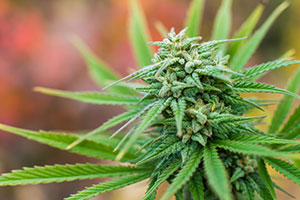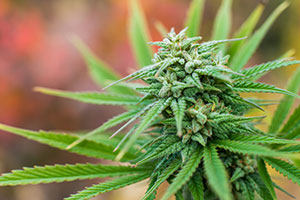 Investing in pot stocks is easy, but there are two things to know before you start.
First, pot stocks are best for long-term investments. That's because the pot market is about to experience tremendous growth.
In fact, the marijuana sector is already one of the fastest-growing industries in the United States. Analysts from research group ArcView found the pot industry grew 24% last year to $5.7 billion. And this year, the industry is expected to grow 26% to $7.1 billion.
And those aren't even the most impressive growth numbers for the marijuana market…
Don't Miss: This Huge Event Could Cause Pot Stocks to Soar
By 2020, the U.S. marijuana market could be worth $30 billion, according to a 2015 report from the Bank of America Merrill Lynch. This was the first report of its kind from any major financial institution.
You can count on more reports like this from big investment banks in the future. That's because the rate of marijuana legalization in the United States has been soaring. Over the past six years alone, 15 states have legalized medical marijuana. That brings the total number of marijuana-legal states to 25, including Washington, D.C.
Another thing to know: Even though the marijuana industry is rapidly growing, pot stocks do come with risks, like all stocks.
One of those risks is speculation, which can often lead to short-term volatility.
But since pot stocks are a long-term game, don't be scared by volatility in the short run. There are big profits to come over the next four years.
And you'll be able to tap into these returns by investing in pot stocks… the right way.
Continue reading to find out how…
Here's How to Invest in Pot Stocks
There are over 80 pot stocks out there. Most of them are penny stocks, which trade for under $5 per share. You can access the names of these stocks by visiting marijuanastocks.com, which provides a detailed list of pot companies and their tickers…
With penny stocks, it's always best to be careful. That means doing your research. And since the majority of pot stocks trade on the Pink Sheets, or over the counter, research is even more important. Pink Sheets require less financial information from companies than more popular exchanges, like the NYSE or Nasdaq.
That doesn't mean it's impossible to vet pot companies properly. Once you know where to look, the process is easy…
Pick a pot stock you like and check out its earnings and financial statements on the U.S. Securities and Exchange Commission's website. These reports will tell you about the company's cash flow and assets. They'll also tell you whether the company is profitable or saddled with high costs and debt.
Keep in mind – while there are a lot of great pot stocks out there, many successful pot companies are still private. Eventually, we expect many of these companies to go public once marijuana is fully legalized, which one report says could be soon.
Continue checking back with Money Morning to stay updated about these pot companies and all the latest pot stock investing tips.
Up Next
So, you're considering investing in pot stocks, but still aren't sure they're the right choice for you?
Check out our report about the seven best reasons to invest in marijuana stocks.
Follow Money Morning on Facebook and Twitter.