The biotech sector entered a bull market earlier this week. That means investors should start looking for the best biotech stocks to buy before they miss out on any more explosive returns.
That's why Money Morning Director of Tech & Venture Capital Michael A. Robinson just recommended one of the best biotech stocks to buy in 2016. Shares of this company have already climbed more than 24% in the last six months, and we expect additional gains of 52.6% over the next 12 months.
The stock is a play on the gene therapy market, which is set to become a $240 billion industry in the next five to 10 years.
Here's why the biotech sector and gene therapy subsector are so profitable right now…
Why Biotech Stocks Have Rocketed Higher in the Last Two Months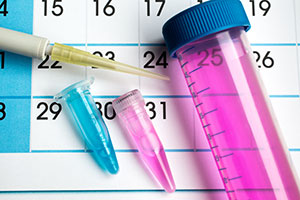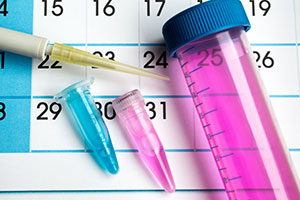 On Monday, Aug. 1, the Nasdaq Biotech Index entered a bull market when it ended the session up nearly 22% from its June 27 low. A market or sector up by 20% in less than two months is considered to be in a bull market. The index finished at 3,073.33 on Monday – up 21.94% from its June 27 close of 2,524.44.
Still, this year's broader market volatility leaves the index down 12.6% year to date. That suggests the best biotech stocks to buy have much more upside ahead.
Investors are drawn to biotech stocks thanks to the promise of game-changing drugs, cutting-edge therapies, and cures for rare diseases.
Don't Miss This: There's one ultimate "must-have" investment out there, yet millions of investors haven't even considered it. Here's how you can play it for maximum profits…
The genetic therapy segment in particular is generating a great deal of excitement in the space…
Gene therapy is an experimental technique that uses genes to treat or prevent disease. It lets doctors treat an illness by injecting genes into a patient's cells rather than using surgery or drugs.
The technique was first developed in 1972, but researchers continue to study how and when to use it. Currently, gene therapy is available only in the United States as part of a clinical trial. North America has the maximum number of clinical trials in the gene therapy segment.
Gene therapy can treat diseases like cancer, heart disease, diabetes, and AIDS by destroying certain groups of cells. It injects DNA into a diseased or infected cell to kill that cell.
Most gene therapy products are in research phases, with only few products available commercially. Still, the gene therapy market will hit $240 billion in sales by 2025 at the latest. That represents a healthy annual growth rate of 48.9%.
Investing in this new and disruptive biotechnology is difficult. After all, most companies working on gene therapies are privately held or just plain risky.
Editor's Note: The best stocks to buy are ones that pay dividends. They provide triple the returns of non-dividend payers. Here are the "dividend kings" of the stock market…
However, Robinson – a 34-year veteran of the technology and biotech industries – has found a "back end" way to profit from this field.
The back-end approach is one of the best biotech stocks to buy in 2016…
This pharmaceutical giant boasts a generous 2.04% dividend yield, and shares are up over 24% since February.
Here's one of the best biotech stocks to buy right now that could hand you a 52.6% return in the next year…
This Is One of the Best Biotech Stocks to Profit from the Gene Therapy Market
One of Robinson's favorite biotech stocks for playing the gene therapy sector is Bristol-Myers Squibb Co. (NYSE: BMY).
Bristol Myers is one of the biggest pharmaceutical firms in the United States. While the company specializes in cancer treatments, it also makes treatments for HIV/AIDS, cardiovascular disease, diabetes, hepatitis, rheumatoid arthritis, and psychiatric disorders.
The company has been around for over 150 years, but it's now more relevant than ever…
In March 2015, Bristol-Myers received FDA approval for its advanced lung cancer drug Opdivo. The approval came three months ahead of the agency's deadline and just two months after a clinical trial of the drug was stopped early due to a big improvement in survival.
But Bristol-Myers' role in gene therapy came in April. That was when the firm struck a deal with UniQure NV (Nasdaq: QURE) for exclusive access to UniQure's gene therapy platform. This platform targets several types of cardiovascular disease.
UniQure is the company that made Glybera, the first gene therapy drug on the market. It's a treatment for lipoprotein lipase deficiency (LPLD), a genetic disorder that causes inflammation of the pancreas.
The two companies agreed to potentially partner to use gene therapy to fight at least 10 other genetic disorders. And Bristol-Myers receives partial sales rights for any drugs that come from these research efforts.
"Every time UniQure discovers a new gene-therapy target, it will receive another $15 million from BMS," Robinson said last month. "By investing in BMS, you get any upside from gene therapy – but also the safety that comes from Bristol-Myers' huge portfolio of drugs and global reach."
Two important drugs in BMS' portfolio just received stellar phase 3 results…
In early June, the firm gave updated results from two trials evaluating the Opdivo and Yervoy regimen for melanoma. In the pivotal phase 3 trial, the Opdivo-Yervoy combination showed continued clinical benefit with a 58% reduction in the risk of disease progression. That was much better than just Yervoy therapy alone.
All of these factors will send the Bristol-Myers stock price on a long-term rally. We see shares of BMY stock gaining 52.6% to $114.10 over the next 12 months. That was calculated by multiplying its current P/E ratio of 43.71 by its projected 2016 EPS of $2.61.
Next Up: These Four Tech Stocks Just Crushed Earnings Expectations
Follow us on Twitter @moneymorning.
Related Articles: