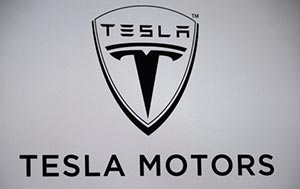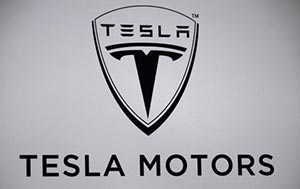 The Tesla stock price is down 7.5% year to date. Yesterday, shares of Tesla Motors Inc. (Nasdaq: TSLA) stock were trading near $225.
This year's lackluster performance has investors asking if they should buy Tesla stock after Q2 earnings today (Wednesday, Aug. 3). Is this a buying opportunity, or have Tesla shares lost their momentum?
Before we get into our TSLA stock recommendation, here's what to look for in the Tesla earnings report today…
What Analysts Think of the Tesla Earnings Report and Tesla Stock
Tesla is expected to post an adjusted net loss of $0.52 a share. That would be worse than its loss of $0.48 in the same quarter a year ago. A larger EPS loss is expected due to rising costs from big investments in future products and the new Nevada battery factory.
Editor's Note: The Internet of Things will revolutionize the way we live. And five companies will be at the center of this $6 trillion revolution…
Revenue is projected to come in at $1.6 billion – up 36% year over year. The biggest revenue driver will be vehicle deliveries, which should rise 25%. Sales from U.S. federal emissions credits and batteries for residential use will also be big contributors.
Tesla sold 14,370 vehicles in the second quarter. That was up from the previous quarter but sharply below the company's initial 17,000 forecast.
Here are the other big things that will be moving the Tesla stock price…
Cash and Credit Needs: In May, TSLA raised $1.7 billion by selling new stock. The bulk of the proceeds were allotted for its Model 3 rollout. But CEO Elon Musk has since said the company will likely require more money to finance additional products.
SolarCity Corp. (Nasdaq: SCTY) Acquisition: Tesla bought SolarCity yesterday (Monday, Aug. 1) for $2.6 billion in an all-stock deal. Musk is chairman and top shareholder in both companies. Analysts will be questioning the financial impact and benefit for both companies. The SolarCity stock price is down more than 53% this year. That has investors thinking the deal is little more than a bailout.
Model 3, Model S, and Model X: Look for an update on Model 3 reservations, which were recently reported at 373,000. Tesla aims to sell 500,000 units a year by 2018. Ahead of the Model 3 release, Tesla lowered the price of its Model S sedan and Model X to try to garner more sales of the two luxury vehicles.
The Model X – Tesla's first SUV – has racked up complaints about glitches and output has yet to reach that of the Model S. If deliveries of the Model X don't pick up in the second half of 2016, Tesla is unlikely to meet its delivery goal of 80,000.
Check This Out: Facebook stock is heading to $250 a share. And there's one reason we see shares bringing those massive returns in the next few years…
Autopilot: After a driver in a Model S died in a car crash using Tesla's Autopilot, the company has been working to update the feature. But the firm's key autopilot supplier Mobileye NV (NYSE: MBLY) said last month it's ending its relationship with Tesla. Tesla is expected to discuss how it will move forward without Mobileye's software.
New Models: When Musk unveiled his "Master Plan Part 2" last month, he said new vehicles will include an electric semi-truck, a pickup, a small SUV, and a small bus-like vehicle. Musk will likely elaborate more on future models in the company's earnings call.
With all of these things to watch in the Tesla earnings report, here's where we see the Tesla stock price heading this year…
Is Tesla Stock a Good Investment in 2016?
Money Morning experts believe Tesla stock is one of the best long-term stocks to buy.
But they acknowledge it's not an investment for everyone…
Tesla's losses and volatile stock price are best for investors willing to take on risk for five to 10 years. The company has yet to turn a profit and shares hit a two-year low of $151 earlier this year.
Money Morning Technical Trading Specialist D.R. Barton thinks TSLA is one of the best auto companies to own. He says its dominance in the electric car market makes it a stellar long-term growth stock.
What's made Tesla such a powerhouse is CEO Elon Musk, who's stayed true to his vision of creating innovative products. In fact, many investors buy shares solely because of Musk himself.
"I think Musk is the most innovative CEO on the planet and that he sees value others don't yet recognize," Money Morning Chief Investment Strategist Keith Fitz-Gerald said in 2015. "Cars, batteries, innovative business models – nobody knows where it will go but ultimately if you're along for the ride, I think it'd be very hard to go wrong over time."
Yesterday, Fitz-Gerald reiterated that optimism by saying Musk is revolutionizing the automobile industry. And he's doing it whether Detroit car executives like it or not.
Ahead of earnings, Dougherty reiterated its "Buy" rating and $500 price target – up 122% from its current price. The firm likes Tesla's substantial lead in battery technology over other automakers and its powerhouse brand.
Next Up: These Five Companies Could Take the IPO Market by Storm This Year
Like us on Facebook.
Related Articles: