What do you do when you've found a stock with fabulous long-term potential that you love... but one of the world's best short sellers hates?
That's the situation thousands of Tesla Motors Inc. (Nasdaq: TSLA) and SolarCity Corp. (Nasdaq: SCTY) investors find themselves in today.
Most have no idea what to do next, which is why I want to use the situation as a teaching moment. This isn't the first time two Wall Street titans have been at odds, and it won't be the last time you'll see it as an investor.
Don't Miss: Research shows that this number is the key to beating the markets by 10, 20, even 40 to 1. No wonder it's one of Wall Street's best-kept secrets...
My goal is to show you how to read between the headlines and identify the winner early on. That way you'll know how to place your money for maximum profits.
It comes down to this.
No One Ever "Talks Their Own Book" for Somebody Else's Benefit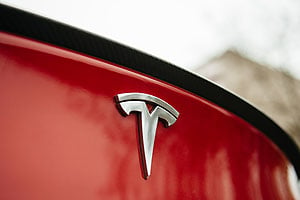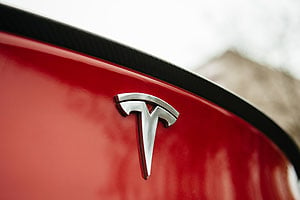 Millions of investors follow legendary traders like billionaire activist Carl Icahn into and out of stocks like Apple, Xerox, and Netflix, believing that doing so is a surefire way to make millions. So why is it that they're not the ones getting rich?
Very few investors understand a nasty practice called "talking your own book."
If you're just joining us, that's a derogatory term to describe when an insider, an activist investor, or a hedge fund manager makes a statement of opinion on a stock that's a good buy or a solid sell, typically without the express caveat that he or she stands to profit from the public reaction that inevitably follows.
For example, activist Carl Icahn bought into Apple Inc. (Nasdaq: AAPL) at a time when share prices were trading around $463 ($66 split-adjusted), then promptly made a very public case for it being worth $625 a share ($89 split-adjusted). Millions of investors watching the news bought in hook, line, and sinker. Not surprisingly, Apple shares took off 5.8% in a single day and Icahn's holdings jumped a stunning $104.4 million.
Or consider Netflix Inc. (Nasdaq: NFLX). On Oct. 31, 2012, Icahn revealed he had a 10% stake in the company... and the stock surged 14% in a single day. He picked up $5.5 million in shares through either options or direct acquisitions, then did the rounds talking up the company's virtues and laughed all the way to the bank as shares soared when individual investors piled in, too.
In the old days, you couldn't do this... at least not so directly.
Instead you'd make the rounds and try to convince fellow traders or "hedgies" to join your trade based on the merits of your analysis. Or you'd hit up the sell-side analysts - meaning those facing the investing public - for a favorable report.
But now, thanks to changes in securities laws and the JOBS Act, specifically, hedge funds can advertise their services to a much broader section of the investing public and issue "research" reports that, not surprisingly, play to supposedly independent thinking, then talk about them in the mainstream media.
Illegal, you say... manipulation?
Not according to the law.
Manipulation is untruthfully talking up your book with the expectation of profit. Simply talking up your research and your opinion involves the truth... more or less.
Enter Jim Chanos.
He's chairman of Kynikos Associates and one of the best short sellers in the business - meaning he makes money when companies go down in price. He's as smart as they come when it comes to identifying companies on the brink of failure.
He thinks SolarCity is a company "headed toward financial distress" and has made no bones about it in widely syndicated media appearances on CNBC and Bloomberg.
Must See: How Small Investors Can Take on Wall Street... and Win
According to Chanos, SolarCity is "burning hundreds of millions in cash every quarter," and that's a burden "Tesla shareholders will have to bear" at a total cost of more than $8 billion.
It's thoughtful of him to help spread the word, right? He certainly wouldn't want anybody to lose money on a bad company. Or would he?
Actually, Chanos doesn't care... as long as he's not the one losing.
Like any competent short seller or trader, Chanos isn't interested in whether or not you sell at a loss, nor does he care whether your long-term investing philosophy falls prey to short-term market movement.
His only real motive is to get you - a card-carrying individual investor - to back up his position using every means at his disposal, including making his case as forcefully, bluntly, and publicly as possible.
Which, in turn, keeps the buyers away and drives prices still lower and his profits higher.
Now to the fun part... making money.
Chanos Has Plenty of Frenemies Who'd Like to See Him "Burn"
Short sellers like Chanos don't get where they are by playing nice. Chances are he's got more than a few hedge fund enemies who'd want to see him "burn."
That's another Wall Street expression you need to know.
When short sellers go against a stock like SolarCity, they sell it first to collect their money, then buy it back later at a lower price and keep the remainder of their money as profits. It's the opposite of buying stocks first and selling later, which is how most investors do it.
Every share they sell increases the "short interest," which is the total number of shares shorted divided by the number of shares outstanding that have not yet been covered or bought back.
A small short interest suggests that there are a small number of people who think the stock will decrease in price while a large short interest suggests that more people think it will drop.
SolarCity has a short interest ratio of 4.32, meaning that the total number of short positions is 4.32 times greater than the average daily volume. Amazon, by contrast, has a short interest ratio of 1.4. Even Exxon, which is one of the most "hated" stocks on the planet at the moment, stands at only 4.51 - just a smidgeon higher than SolarCity's.
That tells me a huge number of traders are vulnerable to a SolarCity rally, including Jim Chanos.
Why?
Psychology.
Remember, short sellers make their money as prices drop, but they can only drop so far. Zero is as low as prices can go. But buyers make their money when stocks go up and the profit potential is unlimited.
Not surprisingly, sellers are far more prone to panic as a result.
And that means, in one of the great ironies of modern finance, the very people who are betting a stock will go down actually are those most likely to drive a rally if prices start to rise, because they will pay whatever it takes to get out to avoid mounting margin payments.
Hence the term "burn," because that's what their wallet feels like if they cannot get out quickly enough.
So now to the bottom line... Chanos or Musk.
I'm with Musk.
He's got a proven long-term track record and a vested interest in seeing both companies succeed. Chanos is simply interested in a short-term profit and could care less about you, me, or even Elon Musk.
Revenue is up 81.6% year over year, according to the company's latest filings.
The price/earnings growth (PEG) ratio stands at just 0.02; anything under 1 suggests good value.
Eight analysts have issued upward revisions for SolarCity over the last 30 days.
The way I see it, Chanos has his work cut out for him.
The markets love an underdog with vision, and I can't think of an executive today with more vision than Elon Musk.
Editor's Note: Jim Chanos vs. Elon Musk is an exciting showdown - but there's another battle between billionaires that could prove very profitable. Thousands of wealthy Americans everywhere in the country are opening checkbooks to donate to political parties and super PACs ahead of the 2016 election - and as the battle for America heats up, Keith's identified a company that could surge 420% as a result. To get access to the full report, including ticker symbol, sign up for Total Wealth here - it's free!
Follow Money Morning on Facebook and Twitter.
Join the conversation. Click here to jump to comments…
About the Author
Keith is a seasoned market analyst and professional trader with more than 37 years of global experience. He is one of very few experts to correctly see both the dot.bomb crisis and the ongoing financial crisis coming ahead of time - and one of even fewer to help millions of investors around the world successfully navigate them both. Forbes hailed him as a "Market Visionary." He is a regular on FOX Business News and Yahoo! Finance, and his observations have been featured in Bloomberg, The Wall Street Journal, WIRED, and MarketWatch. Keith previously led The Money Map Report, Money Map's flagship newsletter, as Chief Investment Strategist, from 20007 to 2020. Keith holds a BS in management and finance from Skidmore College and an MS in international finance (with a focus on Japanese business science) from Chaminade University. He regularly travels the world in search of investment opportunities others don't yet see or understand.