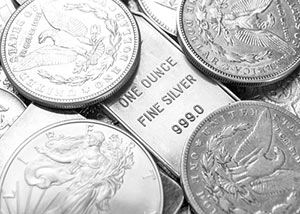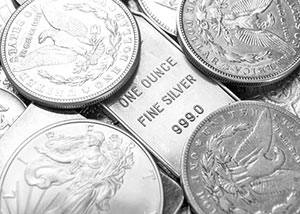 The price of silver per ounce is tanking today (Friday) after a strong U.S. employment report has raised the odds of a Fed rate hike happening in 2016.
Money Morning Resource Specialist Peter Krauth called this short-term pullback when he shared his silver price outlook with readers last week. Today, we'll explain where he sees silver prices headed throughout the year.
But first, here's what is moving the price of silver per ounce today...
In early morning trading, the silver price per ounce was down 2.68%, or $0.54, at $19.77. That's off sharply from silver's mid-week high of $20.71.
Urgent: Our Newest Gold Price Prediction Shows 271% Returns by 2020
A rally for stocks on Thursday also weighed on silver prices. But it was Friday's jobs report that sent the price of silver per ounce tumbling.
U.S. employers added 255,000 jobs in July, the Labor Department reported today. Analysts had expected just 179,000 new jobs.
The unemployment rate held steady at 4.9% as more people entered the labor market. Average hourly wages also increased a healthy $0.08 last month. May payrolls were revised up to 24,000 from the previously reported 11,000, and June's count was upwardly revised to 292,000.
Despite mixed readings earlier this year, hiring figures have been strong for the last two months. So far in 2016, employment gains have averaged 186,000 per month, down from 229,000 per month in 2015. Yet economists on average estimate the United States only needs to add 145,000 jobs each month to keep up with growth in the workforce.
Investors deemed the strong July jobs report as a sign the Fed will hike interest rates at least once before the end of the year. But traders are still hesitant a rate hike will occur.
Odds of a rate hike next month remain extremely low, but they did double after the jobs report. According to the CME FedWatch tool, traders give the likelihood of a rate hike in September an 18% chance, up from 9% immediately prior to Friday's report.
Odds of a hike in November are 19.3%, up from 10.7%. Policymakers are not expected to move on rates during one of the most contentious presidential elections in recent memory.
Chances of an interest rate hike in December are 39.7%, up from a recent 29.4%. While a December rate hike could happen, the Fed will likely take into account what happened in late December 2015 when it lifted rates. The Dow dropped more than 10% to start 2016 after the hike.
Central banks have had a huge impact on the price of silver per ounce this year...
While the United States may be looking at an interest rate increase, the story is completely different in the rest of the world.
Editor's Note: Voters who don't like Trump and Clinton are seeking a third candidate. Most people don't realize it, but they already have one...
Silver prices traded higher on Tuesday after the Reserve Bank of Australia (RBA) trimmed its cash rate by 0.25% to 1.50%. It was the bank's first cut since May. The move was in response to record-low inflation and a slowing jobs market.
Also on Tuesday, Japanese Prime Minister Shinzo Abe's cabinet approved a 28 trillion yen ($274.4 billion) stimulus package in the latest attempts to spur the nation's economy.
The Bank of England on Thursday cut its benchmark interest rate to 0.25%, the lowest level in its 322-year history. The BOE also slashed its growth forecast for 2017 in its biggest downgrade since it began publishing such predictions in 1993. England's central bank said the outlook has "weakened materially."
Krauth cautioned earlier this week that the run in silver prices was due for a pause before heading higher. Here's his exact silver price forecast for 2016...
Where the Price of Silver per Ounce Is Headed Now
"We remain in what's usually the most challenging season for this metal," Krauth said on Monday, Aug. 1. "Still, that's not to say we can't experience returns outside the norm, so we need to be prepared for any scenario."
Latest available data shows long positions in silver were up nearly 6,000 contracts to hit a new net long silver position at 91,152 contracts. According to Krauth, that's a record level of speculative interest, which also suggests a higher risk in the very near term for silver prices.
The dollar is also having an impact on silver prices. Silver is priced in dollars and becomes more expensive for investors who buy the precious metal in other currencies. The Wall Street Journal Dollar Index, down 4.015% year to date prior to the jobs report, rose a sharp 0.48% to 87 following the release.
Krauth thinks silver could correct down to its 200-day moving average around $18. But then, Krauth thinks silver could see a 10% to 20% upside before the end of 2016.
Profit from Gold Now: Most investors don't know how to actually invest in gold. That's why we just released our 2016 guide to gold investing - free of charge. Read here...
Follow us on Twitter @moneymorning and like us on Facebook.
Related Articles: