As we talked about last week, the public doesn't know that America's central bank is a private banking corporation that creates money out of thin air to enrich its big-bank shareholders and finances government deficits so politicians can pay for votes with handouts without having to raise taxes.
I told you that the only way to free markets and capitalism from the central-planning board at the Fed and free America's hijacked democracy is to kill the Federal Reserve scheme and replace it with something altogether different.
Here's why the Fed has to be replaced and what should replace it…
This Is the Key to the Fed's Control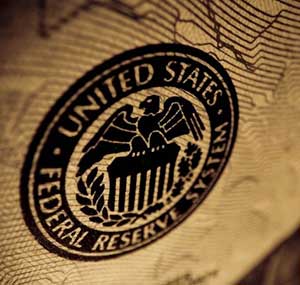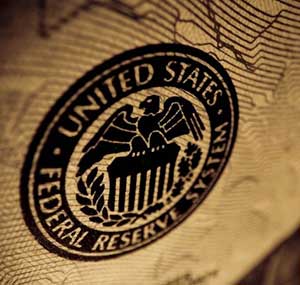 The key to the staggering wealth and control the Federal Reserve possesses is their ownership of the fiat money fractional reserve banking system they created and had made into law.
Don't Miss: Subzero – How Negative Interest Rates Will Finally Kill America's Free Market
Fiat money is made up money. It's money because a government decrees it's money, also known as "legal tender."
The Federal Reserve Act of 1913 gave the Fed the right to create its own money. Congress blessed the Fed's fiat money by declaring it legal tender.
The U.S. Treasury doesn't issue money, it prints Federal Reserve Notes, the Fed's fiat money. The Treasury is nothing more than a printing press contractor for the Fed.
In a fractional reserve system, which is what the Fed created to self-propagate the money it owns, money is deposited in a bank that has to hold "in reserve" a fraction of the amount deposited.
Reserves held at banks are supposed to comfort depositors that if they come to take out their money there'll be enough at the bank (because the bank isn't allowed to lend out all your money).
But here's how it really works.
If you deposit $100 in a bank and the bank's "reserve requirement" is 10%, the bank has to put aside 10% of your deposit, or $10, and can lend out the other $90.
The bank could then lend $90 to me, which I might leave on deposit at the bank. It would then have to reserve 10% of my $90 and could lend out another $81.
So, it looks like the bank has a nice little business – but it continually has less and less money to lend out.
Of course, there's another way to calculate "reserves."
What if the bank took your $100 and simply said, we have $100, which we are calling our reserve requirement.
Holding $100 as a reserve implies the bank has held 10% of $1,000.
That's what they do.
Instead of having $90 to lend and make interest on, your bank uses your $100 to create $1,000 it can then lend out.
Fractional reserve banking is magic for banks. It self-propagates the Fed's fiat money.
That's how banks make money. And when they get too greedy and lose out on their profiteering schemes, the Federal Reserve is there to bail them out.
How the Fed's Scheme Really Works
The fact that the nation's central bank backstops the big banks that own it, and that that same central bank is the "regulator" of the banks that own it, isn't widely understood.
But it's part of how the scheme works.
More from Shah: This Job Is More Important Than the Presidency – Here's Who Has My Vote
As far as controlling the government, the Fed can create (sometimes referred to as "printing," although credit is just an electronic check on a digital ledger) any amount of money it wants to buy as much government debt (bonds) as the Treasury issues.
Politicians don't have to raise taxes to spend money. They rely on the Fed to purchase the debt obligations they issue so they can spend to their hearts content.
The fact that the Federal deficit is growing rapidly doesn't matter to politicians. They're more concerned about getting elected and staying in office by giving the public whatever they can to buy votes.
As far as the old fear of "crowding out," where if the government issues too many bonds and other debt financing issuers are selling bonds there would be upward pressure on interest rates as issuers compete for buyers, that's been eliminated.
Interest rates aren't rising because the Fed is buying all the bonds the government issues under the guise of keeping interest rates low to stimulate more borrowing.
It's not even subtle government capture, it's the outright buying of our government.
Markets have no idea how to fairly price financial assets any more. That's because we don't have free markets any more.
The Fed has manipulated interest rates so low, bought so many bonds and other debt instruments, that normal, healthy market-driven capital allocation and prudent risk-taking has been overthrown by a central-planning board of governors at the Fed who believe they alone know how to manage interest rates, and that their pumping-up of financial assets is in the best interest of the economy and of course their constituent bank shareholders.
Replacing the Fed Is Easier Than You Think
America's become a giant banana republic controlled by officers and oligarchs of the banking elite, with the Fed being the head of the snake.
The fix is easy.
The Fed needs to be overthrown and replaced with a better, more transparent apparatus.
This would have to be done in phases, but here's what should happen:
The U.S. Treasury has to issue U.S. (public-owned) dollars, interest free.
Make the "reserve requirement" at banks a flat 50% on all deposits and assets.
Devise a transparent mathematical model to keep the quantity of money increasing at a rate commensurate with economic growth.
Make banks into utilities such that with a 50% reserve requirement they wouldn't fail but could earn interest on loans, earn fees for services, and build "profit pools" that could be distributed to shareholders at the end of a calendar or fiscal year.
To "tighten" the money supply if inflation becomes a problem, another mathematical model should be initiated to have banks use their "profit pools" to take excess money out of the banking system.
All that's easy to do.
And without a buyer of first and last resort to absorb government-issued debt, politicians would have to raise taxes to be able to spend, which would instill fiscal discipline.
America's been held hostage far too long by the capitalist cronies who run the Federal Reserve System and its big banks.
It's time to free ourselves and our economy.
Profit Opportunity: Stocks are sky-high right now, but they will fall – and this is the perfect trade to profit from their collapse…
Follow Money Morning on Facebook and Twitter
Join the conversation. Click here to jump to comments…
About the Author
Shah Gilani boasts a financial pedigree unlike any other. He ran his first hedge fund in 1982 from his seat on the floor of the Chicago Board of Options Exchange. When options on the Standard & Poor's 100 began trading on March 11, 1983, Shah worked in "the pit" as a market maker.
The work he did laid the foundation for what would later become the VIX - to this day one of the most widely used indicators worldwide. After leaving Chicago to run the futures and options division of the British banking giant Lloyd's TSB, Shah moved up to Roosevelt & Cross Inc., an old-line New York boutique firm. There he originated and ran a packaged fixed-income trading desk, and established that company's "listed" and OTC trading desks.
Shah founded a second hedge fund in 1999, which he ran until 2003.
Shah's vast network of contacts includes the biggest players on Wall Street and in international finance. These contacts give him the real story - when others only get what the investment banks want them to see.
Today, as editor of Hyperdrive Portfolio, Shah presents his legion of subscribers with massive profit opportunities that result from paradigm shifts in the way we work, play, and live.
Shah is a frequent guest on CNBC, Forbes, and MarketWatch, and you can catch him every week on Fox Business's Varney & Co.