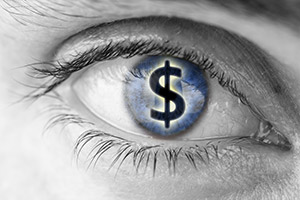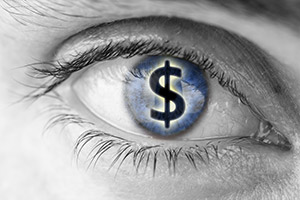 For the week of Aug. 8, we're bringing you our updated list of the top penny stocks with the biggest gains. All of the penny stocks on this list delivered market-beating gains last week. In fact, the top stock climbed 232%.
And these penny stocks could climb even higher this week…
Trending: Profits Start When You See This Number
Money Morning does not specifically recommend any of the companies from this penny stocks list. As an investor, it is up to you to determine whether or not investing in a penny stock fits your investing strategy.
What this list does show, though, is stocks that have tremendous upside. Here are the five top penny stocks this week…
The Top Penny Stocks This Week
Top Penny Stocks No. 5: MeetMe Inc. (Nasdaq: MEET)
MeetMe Inc. owns and operates a social network that helps you meet new people online. The social network site has over 1 million daily users, according to MeetMeCorp.com. On Aug. 1, MeetMe reported better than expected earnings results for Q2 2016. MeetMe reported earnings per share (EPS) of $0.09 on $16.4 million in revenue, beating expectations of $0.05 on $15.27 million. MEET stock climbed as high as 17% last week after earnings were announced.
Top Penny Stocks No. 4: Patriot National Inc. (NYSE: PN)
Patriot National Inc. provides outsourcing solutions for local governments, insurance carriers, reinsurance captives, and other employers in the United States. Patriot National specializes in underwriting, general agency services, and policyholder services. On Aug. 1, Patriot received a takeover bid from Ebix Inc. (Nasdaq: EBIX) worth $475 million. Patriot National had received an offer on June 15 from Ebix which would have been worth $9.50 per share, but rejected it. Patriot's committee said the new offer exceeds Ebix's original offer. EBIX climbed as high as 20% last week on the takeover news.
Top Penny Stocks No. 3: Trina Solar Ltd. (NYSE ADR: TSL)
Trina Solar Ltd. manufactures solar products and is a solar system developer for the United States, China, and Europe. Trina Solar designs, develops, manufactures, and sells photovoltaic modules for industrial, commercial, and residential solar power generation systems. On Aug. 1, Trina reached a merger agreement with Fortune Solar Holdings Ltd. The merger is expected to close in Q1 2017. TSL climbed as high as 30.77% on the news.
Top Penny Stocks No. 2: T2 Biosystems Inc. (Nasdaq: TTOO)
T2 Biosystems is an in vitro diagnostics company that develops diagnostic products in the United States. T2 has a platform that detects biomarkers, pathogens, and abnormalities in patient sample types. T2 was founded in 2006 in Lexington, Massachusetts. For its Q2 2016 earnings report on Aug. 1, TTOO reported -$0.58 on $990,000 in revenue. That missed expectations of -$0.56 on $1.54 million. But revenue was up 75.5% from the same quarter last year, and analysts at WBB raised their price target to $12 on July 20. Shares climbed as high as 44% last week.
The gains from MEET, PN, TSL, and TTOO were impressive last week. But this next company had gains as high as 232%…
Top Penny Stocks No. 1: Top Ships Inc. (Nasdaq: TOPS)
Top Ships provides seaborne-transportation services across the world. It owns and operates tanker vessels that transport bulk liquid chemicals, crude oil, and petroleum products. The company was formerly known as Top Tankers Inc. and changed its name to Top Ships in December 2007. On Aug. 3, Top Ships announced it entered into an agreement with a European bank to finance a new tanker. CEO Evangelos Pistiolis said his business strategy is to continue expanding his fleet. From July 29 to Aug. 2, TOPS stock climbed as high as 232%.

Don't Miss: The Internet of Things revolution will create a $6 trillion market – and these five stocks are the best way to grab a piece of those gains for yourself.
Follow us on Twitter @moneymorning and like us on Facebook.