Deep inside your body, skin, joints, and muscles deliver messages to your spinal cord, which uses that information to control your movements. Further, your ears, eyes, mouth, nose, and skin deliver messages to your brain, which allows you to react, think, and plan – and then direct your body to carry out your decisions.
That's the central nervous system.
And those messages come in the form of electric signals.
Trending: This Protective Brexit Profit Play Is Just Getting Started
For decades, doctors have dreamed of being able to harness those electric signals to treat injuries and disease.
And now, thanks to miniature implantable devices that can alter and control the body's electric signals, that dream is coming true.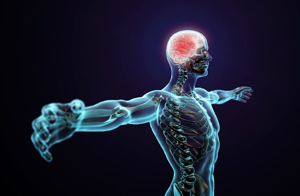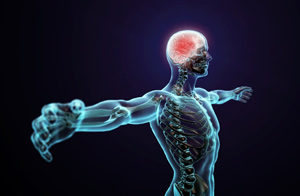 Researchers are calling it "bioelectronic medicine."
Here's how it will work.
Take, for example, a child with asthma. With bioelectronics, doctors could wrap tiny devices around nerves in the lungs. Employing those devices, doctors could then alter nervous electric signals in order to ease tension in the lungs.
If everything goes right, no more asthma…
And asthma treatments are just the beginning…
Researchers from the company I want to share with you today are confident bioelectronic medicine can also be used to treat other long-term diseases, including diabetes and arthritis.
And now this company is teaming up with Google parent Alphabet Inc. (Nasdaq: GOOGL) to forge a brand-new $715 million bioelectronics firm.
Those of you who invested in this company back on March 29, when I first told you about it, have already made more than 12% on your money. That's nearly double the S&P 500's return over the same period.
And now this pact with Alphabet puts it in line to continue this strong growth, as it helps you get invested in bioelectronics – a sector that Global Market Insights says is growing at more than 10% a year, 10 times faster than the U.S. economy as a whole.
Take a look…
Biology + Electronics = Convergence
When I first suggested you invest in global drug leader GlaxoSmithKline Plc. (NYSE ADR: GSK), I looked at it as an opportunity to cash in on the $200 billion immunotherapy market.
Since then, it's been on the rise.
I'm following up today to show you why GSK's deal with Alphabet makes my investment thesis a whole lot better.
You can bet that GSK sees bioelectronics medicine as a growth field. After all, the London-based biopharmaceutical giant said it and Alphabet research subsidiary Verily Life Science will invest up to $714 million in the unit over the next seven years.
Here's how the deal shakes out. GSK and Alphabet are backing a new "baby biotech," Galvani Bioelectronics. Under the pact, GSK will control 55% of the firm with the rest going to Verily.
Galvani would link GSK's knowledge of drug discovery and development with Verily's expertise in miniaturizing low-power electronics. Verily also would provide data analytics and software needed for clinical applications.
Glaxo said the early work will focus on developing and producing the tiny electronic devices needed to test bioelectronics medicine.
Don't Miss: The Internet of Things revolution will create a $6 trillion market – and these five stocks are the best way to grab a piece of those gains for yourself.
The seven-year pact fits nicely with the forecast from Global Market Insights. The firm predicts that the bioelectronics market will be worth more than $25 billion by 2023, a figure that also includes diagnostics and patient tracking.
For tech investors who read Strategic Tech Investor, the Glaxo news ranks as a rare "double win"…
Here's How You Beat The New York Times
Not only has GSK crushed the market since our late-March chat, but we also beat The New York Times on the subject of our original talk, immunotherapy.
Over the past 10 days or so, the Times has been running a series of reports focused on potential breakthroughs in the cancer-fighting immuno-oncology field we talked about back in March.
As a reminder, immunotherapy – a $200 billion field – seeks to replace traditional disease-fighting drugs with treatments that supercharge the body's own immune system.
Allied Market Research says this sector has been growing at a solid 7.1% annual clip since 2014 and is on pace to hit $110 billion by 2020. And RNR Research projects that immuno-oncology therapies will make up 60% of the cancer market, or roughly $90 billion just five years from now.
Glaxo has already set itself up to be a major player in immunotherapy. Last February, the firm said it's expanding its strategic work with small-cap biotech firm Adaptimmune Therapeutics Plc. (Nasdaq ADR: ADAP).
Adaptimmune does its pioneering immunotherapy work with T-cell receptors. These are the body's immune infantry – its first line of defense against foreign disease agents.
GSK is using its huge and powerful R&D system to back Adaptimmune in at least nine studies of the smaller firm's technology.
Taken together, Glaxo's earlier announcement in immunotherapy and now its work in bioelectronics show the company is committed to staying at the front lines of sciences.
That bodes very well for Glaxo's long-term growth – and your shares…
Healthy Numbers
We saw signs of real progress in GSK's second-quarter earnings report. Overall sales increased 4%, but vaccines grew by 11% as consumer products added 7%.
More to the point, new drugs sales are ramping up… big time.
In the June quarter, they made up 23% of pharmaceutical sales, more than double the 11% in the year-ago quarter. The firm now forecasts core earnings per share will rise 11% to 12% this year after growing by 16% in the June period.
Stats like these show it's not too late to invest in GSK – a Big Pharma backed by young biotech-type research. It's a firm on a clear path to improved growth and profitability.
Trading at roughly $44.50 a share, GSK has a $109.86 billion market cap and a 78% return on equity (ROE). It also pays a 4.9% dividend in a zero interest environment.
So, here we get a high yield and plays on two new high-growth biotech subsectors.
That means we get both the upside from the cutting-edge fields and a stock that pays us to be patient and focus on the long-term potential.
Up Next: Four Big Tech Stocks That Are Killing It Right Now
Follow Money Morning on Facebook and Twitter.
Join the conversation. Click here to jump to comments…
About the Author
Michael A. Robinson is a 36-year Silicon Valley veteran and one of the top tech and biotech financial analysts working today. That's because, as a consultant, senior adviser, and board member for Silicon Valley venture capital firms, Michael enjoys privileged access to pioneering CEOs, scientists, and high-profile players. And he brings this entire world of Silicon Valley "insiders" right to you...
He was one of five people involved in early meetings for the $160 billion "cloud" computing phenomenon.
He was there as Lee Iacocca and Roger Smith, the CEOs of Chrysler and GM, led the robotics revolution that saved the U.S. automotive industry.
As cyber-security was becoming a focus of national security, Michael was with Dave DeWalt, the CEO of McAfee, right before Intel acquired his company for $7.8 billion.
This all means the entire world is constantly seeking Michael's insight.
In addition to being a regular guest and panelist on CNBC and Fox Business, he is also a Pulitzer Prize-nominated writer and reporter. His first book Overdrawn: The Bailout of American Savings warned people about the coming financial collapse - years before the word "bailout" became a household word.
Silicon Valley defense publications vie for his analysis. He's worked for Defense Media Network and Signal Magazine, as well as The New York Times, American Enterprise, and The Wall Street Journal.
And even with decades of experience, Michael believes there has never been a moment in time quite like this.
Right now, medical breakthroughs that once took years to develop are moving at a record speed. And that means we are going to see highly lucrative biotech investment opportunities come in fast and furious.
To help you navigate the historic opportunity in biotech, Michael launched the Bio-Tech Profit Alliance.
His other publications include: Strategic Tech Investor, The Nova-X Report, Bio-Technology Profit Alliance and Nexus-9 Network.