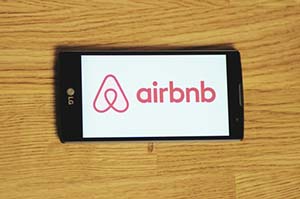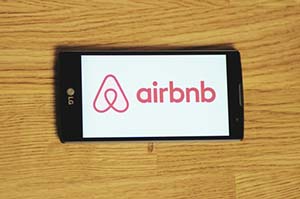 Airbnb has engaged in another round of funding, and the company is now being valued at a whopping $30 billion.
That has investors asking us "when is the Airbnb IPO date?" While no official Airbnb IPO date has been set, we do have an idea when one will take place.
Before we get into the potential Airbnb IPO date, here's everything investors must know about the latest round of funding today…
Editor's Note: Five companies will have a huge impact on the IPO sector this year. One of them is arguably the most popular messaging app in the world. Here are all five…
According to a recent disclosure filed with the state of Delaware, Airbnb is raising $850 million. The filing does not disclose who is making the investment. With the $850 million disclosed in last week's filing, Airbnb has now raised roughly $3.2 billion in equity.
Airbnb is now valued at $30 billion. That makes it the second most valuable U.S. tech startup behind only Uber. The ridesharing app was recently valued at $68 billon.
And Airbnb's latest round of funding comes as the company tests new businesses.
Earlier this month, Airbnb debuted "Community Center." The Community Center is also a place to connect with other hosts, shares stories, ask advice, and get updates from the Airbnb team. The Community Center is currently available in English, French, Italian, German, Spanish, Portuguese, Korean, Dutch, and Japanese.
Airbnb is also looking at ways to provide more information for customers when they plan trips. A new feature called "Experiences" allows Airbnb to pay locals to act as tour guides and show customers must-see sights.
While the company is rolling out new features, it is also facing more legal battles. And that could be costly leading up to the Airbnb IPO date…
In June, the New York state Senate passed a bill that prohibits apartment listings online that last fewer than 30 days and conflict with New York City's multiple dwelling law. The law prevents apartment buyers from basically turning their units into Airbnb hotels.
First-time offenders are fined $1,000. A third infraction costs up to $7,500. The bill is awaiting New York Gov. Andrew Cuomo's signature.
On June 27, amendments to San Francisco's existing short-term rental law made companies like Airbnb liable for fines and criminal penalties if they advertise listings without the city's required registration number. A study shows that only 1,650 out of 9,000 hosts have registered with San Francisco. And that's despite the fact the requirement took effect almost 17 months ago.
Chicago and Los Angeles are considering similar measures.
Despite Airbnb's escalating legal issues, investors are still clamoring for what will be one of the hottest tech IPOs.
Here's when investors can expect to see an official Airbnb IPO date…
When Will We See an Airbnb IPO Date?

Airbnb's latest private funding round alleviates some pressure to launch an IPO.
By adding new cash, Airbnb can continue to spend on global expansions and new business initiatives without going public. And as The Wall Street Journal noted, by cashing out longtime employees, Airbnb can reward and retain top talent without an IPO. Some 500 of Airbnb's more than 2,500 employees are eligible to sell shares.
Don't Miss: The IoT (Internet of Things) is creating a massive $6 trillion market. And five stocks will be the best ways to bank profits from this tech revolution…
The company's ambitious expansion plans remain its top focus. It is unlikely to pursue an IPO in 2016 or 2017 as it continues to aggressively expand, people close to the matter told The Journal.
Plus, Airbnb remains highly selective in who it allows to invest in the company.
It has turned down financial investors, including mutual funds who were willing to invest at a valuation as high as $34 billion, according to reports.
Roughly two dozen investors, including high-profile venture capital funds and international groups, have stakes in Airbnb. At least six mutual funds, including Fidelity Investments, Morgan Stanley Investment Management, and T. Rowe Price Group, also hold shares in the company.
The six funds value their Airbnb shares at between $87.51 and $120.68 a share, according to The Journal's Startup Stock Tracker.
Founded in 2008, Airbnb has quickly become a popular and "go-to" alternative to hotels among travelers. It has also become an extra source of income for homeowners in many of the 34,000 worldwide cities where the site operates.
Airbnb makes money by taking a 3% cut of each booking in addition to a 6% to 12% service fee from guests.
Continue checking back for more updates on the Airbnb IPO date and all upcoming IPOs.
Follow us on Twitter @moneymorning and like us on Facebook.
Up Next: A Backdoor Way to Profit Now on a New $240 Billion Market
Related Articles: