On Monday, Delta Air Lines Inc. (NYSE: DAL) canceled roughly a thousand flights and warned hundreds of thousands of waiting passengers to expect widespread delays to last until Wednesday.
The cause of this massive travel nightmare was a small but devastating mishap: a computer glitch.
The malfunction took six hours to resolve because of a power outage at Delta's Atlanta hub, which led to the subsequent failure of key systems to revert to backup power. Eventually, 2,340 of the day's 6,000 scheduled flights took off by Monday evening. Experts told CNN the glitch will cost Delta tens of millions of dollars, not including damages to its brand, additional gas prices, worker overtime, and technical repairs.


Chief Investment Strategist Keith Fitz-Gerald talked to Stuart Varney on FOX Business' "Varney & Friends" Monday about how the Delta glitch raises the prospect of cyberterrorism.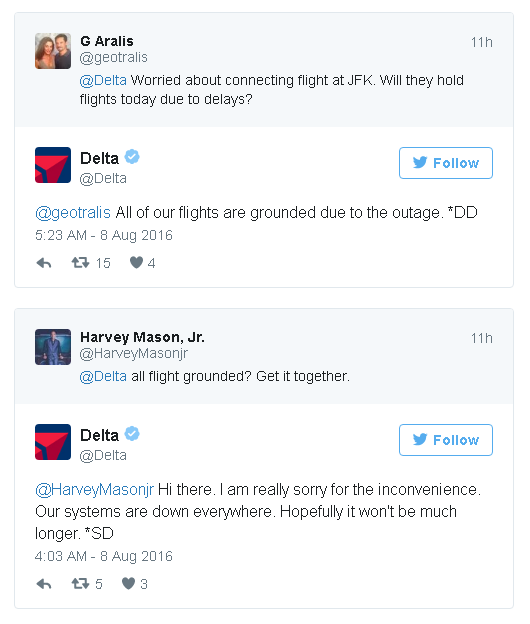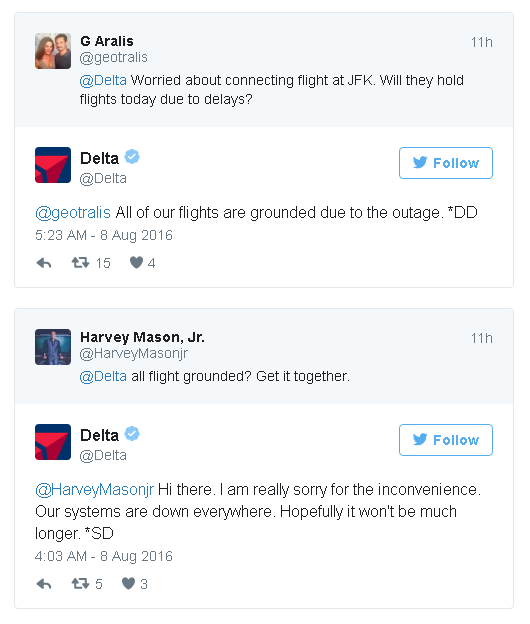 Don't Miss: Why We Never Trust Big Bank Oil Price "Forecasts" (Especially Now)
The public will likely have more of an exact price estimate regarding Delta's computer glitch in just a couple weeks. It took experts about two weeks to estimate the total cost of Southwest Airlines Co.'s (NYSE: LUV) July 21 outage ($10 million for 2,000 flights delayed; Delta has delayed roughly 3,500 flights thus far, reported The Los Angeles Times Tuesday morning).
It's possible that the public could see Delta's total loss ranging in billions of dollars.
Again, all because of one simple computer glitch.
And it wouldn't be the first time such a malfunction set a company back by this much money, though that magnitude of monetary damage is a rare occurrence.
Here's a look at five more devastating computer glitches that cost their respective companies billions ...
5 Computer Glitches That Cost Their Company Billions
Costly Computer Glitch No. 5: Kaiser Permanente's New Computer System, Feb. 18, 2007
In February 2007, major healthcare provider Kaiser Permanente initiated a new computer system program to house its massive 8.6 million members' information in one single database called HealthConnect. The change was to urge healthcare providers to stop using paper records, which makes it difficult for providers to share patient information.
Under the new system, Kaiser medical providers could access patients' electronic medical records from any Kaiser region in the United States. For example, a New York Kaiser member vacationing in Hawaii could show up at a hospital there knowing the doctor would have easy access to her medical records.
However, soon after Kaiser made the massive system change, HealthConnect was riddled with glitches.
The computer problems affected nearly 400,000 insured individuals (a relatively small portion of Kaiser's 8.6 million member base). Reported issues ranged from lost records to incorrect diagnoses to misidentified customers. In a few instances, some patients even received the wrong medications.
To fix HealthConnect's many glitches in that first year of use cost Kaiser an estimated $1.5 billion.
Between 1985 and 1987, the Therac-25 glitch killed six people and injured hundreds more.
Costly Computer Glitch No. 4: Ariane 5 Flight 501 Number Crunch, June 4, 1996
It took the European Space Agency 10 years and $7 billion to build Ariane 5.
But it took the agency 37 seconds to destroy it.
The massive un-manned satellite-launching rocket had to be "manually exploded" just after takeoff by the engineers who created it - all because of one simple software glitch.
You see, when building the rocket, engineers reused a software program from its predecessor, the Ariane 4. Turns out that program couldn't calculate the latest rocket's data.
In layman's terms, the software tried to cram a 64-bit number from the new Ariane 5 into a 16-bit space from the Ariane 4. Imagine trying to put the number 1 trillion (1,000,000,000,000,000,000) into a basic calculator...
The resulting overflow conditions of this number crunch inability crashed both the primary and backup computers on Ariane 5.
What made the intentional explosion all the more devastating was this sad fact...
It was carrying a $500 million satellite payload -- for a total loss of $7.5 billion in equipment alone.
Longer video of "Ariane 5" Rocket first launch failure/explosion, JeiceTheWarrior, Sept. 21, 2010
Costly Computer Glitch No. 3: The Y2K Scare, November/December 1999
In 1999, everyone was anticipating the arrival of the new millennium. Jan. 1, 2000, was the day that our lives would change forever -- all because computers worldwide would supposedly malfunction simultaneously in what was dubbed the "the Y2K scare."
The scare stemmed from computer memory space, which was pricey back then. Memory space was often saved by using two digits for the date instead four. For example, a date representing 1995 would be saved as "95." Therefore, when the year changed to 2000, billions of computers being used worldwide wouldn't be able to tell if "00" meant 2000 or 1900.
U.S. businesses and government agencies were forced to spend billions to keep the year 2000 glitch from crashing their computers, making a simple two-digit programming "bug" the most expensive catastrophe in modern history.
For example:
Combined, those four companies tallied almost $1.4 billion spent trying to fix their computer programs.
The Y2K glitch never came.
Don't Miss: The most devastating blackouts in history -- they cost costumers mightily, even their lives...
Costly Computer Glitch No. 2: Lockheed Martin Corp.'s (NYSE: LMT) F-35, March 9, 2016
The U.S. Air Force's much-maligned F-35 Joint Strike Fighter had yet another software problem earlier this year.
The concept warplane 55 years in the making has suffered numerous computer system malfunctions.
However, this latest debacle on March 9, 2016, required the jet's pilots to reset its radar system using one of the oldest layperson computer hacks on the books: shutting it off and turning it back on again.
While this issue seems relatively minor, it boosted the overall repair price of the F-35 fleet of 2,437 planes to over $400 billion.
The cost to operate and support Lockheed Martin's warplane fleet is expected to surpass the $1 trillion mark by the time the convoy is completely ready for use...
In 2022.
Costly Computer Glitch No. 1: The Facebook Inc. (Nasdaq: FB) IPO, May 18, 2012
Facebook's IPO was one of the most hyped tech IPOs in history. Its pre-IPO valuation was set at roughly $100 billion, making it the most valuable Internet company in the United States at the time.
Unfortunately, Facebook's big day turned out to be a disaster thanks to a computer system malfunction...
Just before the social media company went public, it upped the range for its share price from $28-$35 on May 14 to $35-$38 on May 17 (the day before the IPO). Then, the night before it went public, Facebook set its opening share price to $38, the top end of the range. The next day, just before the IPO was to begin trading at 11 a.m., computer techs at Nasdaq tested the index's trade programs on 40,000 FB orders, according to a May 2013 SEC report.
But when 496,000 orders came in, the index went haywire.
The flood of orders sent Nasdaq's computers into a continuous loop that made it impossible to establish and confirm a correct opening price for Facebook stock.
Around 11:30 a.m., numerous brokers contacted Nasdaq to complain that they still did not know how many shares of Facebook they had actually purchased.
The problem was Nasdaq wasn't sure either.
It wasn't until 1:50 p.m. that Nasdaq executives realized they had failed to execute tens of thousands of orders that had been sent in. At that point, the index exacerbated the situation by selling thousands of shares back into the market, causing a sharp drop in Facebook's share price.
This hurt Facebook's reputation as many investors believed traders were suddenly dumping the new stock.
By Aug. 18 - three months after its IPO and the start of a federal investigation into the debacle -- Facebook acknowledged that it had lost about $50 billion after its IPO catastrophe.
Today, the social media leviathan has more than recovered from its shaky public-trading start. It's now worth $300 billion.
Up Next
If you think billion-dollar computer glitches are bad, you haven't seen anything yet.
Of 132 publicly traded oil companies, 53 American oil drillers are so starved for cash, they're currently poised to go belly-up fast.
That's more than double the 21 public oil companies that went under last year.
Between them, they represent an eye-popping $207.51 billion dollars in market cap that, absent a miracle, is now expected to disappear in a puff of smoke.
But these trades go up when oil companies go down.
Follow us Twitter @moneymorning or like us on Facebook.