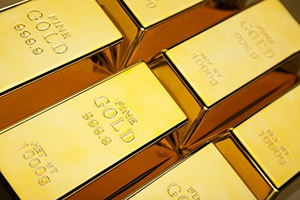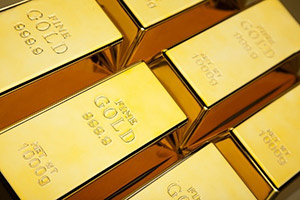 Whether you're looking at gold futures or hard bullion, before you buy gold, there are some facts you need to know about this precious metal.
Gold isn't like other investments, and it should be treated differently as a result.
Here's what we mean…
What to Know Before You Buy Gold: Gold Isn't Used Up
Like any commodity, the price of gold is affected by supply, demand, and speculation, but another factor is that much of the gold that's been mined still exists in what's called "accessible" form.
While it's not likely that a government could put its gold supply on the open market tomorrow, or enough jewelry could be melted down to flood the market, it could happen, and that would affect the price. This also means that gold prices are more driven by demand than supply, as the supply is relatively finite. It's important to keep up with gold news and learn about the trends before you buy gold.
Don't Miss: Buy This Gold Stock Today for Gains of 47%
What to Know Before You Buy Gold: The Price Of Gold Is Set by Bullion Providers
Another factor differentiating gold as an investment is that the price of gold is not set by the market, but agreed upon.
Generally, the price of one troy ounce of gold is decided by the London gold fixing, a twice-a-day call between five major London bullion trading firms. This price is generally seen as a benchmark, and although gold investments can fetch well above that price, investors will need to be aware of the gold fixing when selling.
What to Know Before You Buy Gold: Its Special Tax Status
Before buying gold, you should examine closely what laws apply to gold trading and buying.
For example, in the European Union, the trading of certain gold products is exempt from the value-added tax. In America, your tax rate depends on how long you keep the gold and whether or not it was sold at a profit; if you keep it for more than a year before selling, your profits will be taxed as capital gains, but if you sell it less than one year after buying, it's treated as standard income.
What to Know Before You Buy Gold: Gold Prices Are Volatile
In the last fifteen years, in particular, gold prices have generally risen, but this hasn't always been the case.
Gold prices swung wildly between big gains and price drops in the 1990s, for example, and in the 1960s, thanks to the gold standard, the price barely moved. Rising industrial demand for gold, especially in the electronics sector, and its relatively limited supply have helped to stabilize the price of gold to some degree, but before you buy gold, remember that prices might cycle to a surprising degree, and plan for it as appropriate.
Urgent: Our Newest Gold Price Prediction Shows 271% Returns by 2020
What to Know Before You Buy Gold: Use Care When You Buy Gold
Unfortunately, all that glitters really isn't gold. Gold fraud is fairly common and takes all sorts of forms, from the notorious 1997 Bre-X stock fraud where a minerals company claimed to be sitting on a massive gold stake to the commonplace lead coin scam, where bullion coins or gold rounds are counterfeited by gold-plating lead slugs.
Novice gold buyers especially can be taken in if they're not careful. These scams can cause difficulty for the novice investor. Do your due diligence before you buy gold.
Up Next: The Essential Gold Buying Guide
Follow Money Morning on Facebook  and  Twitter.