The Disney stock price today (Wednesday) is climbing after earnings, and today's news reinforces what we have been saying about Disney stock in 2016. It has numerous catalysts that make it a great long-term investment.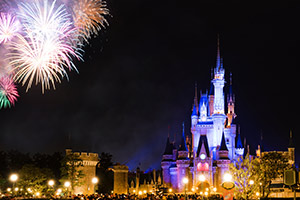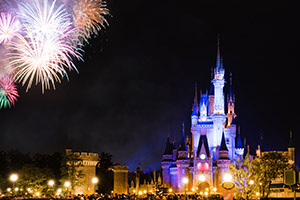 Before we get into why we are bullish on the Disney stock price today, here are the must-know details from yesterday's earnings report...
Walt Disney Co. (NYSE: DIS) reported Q3 earnings per share (EPS) of $1.62 on $14.28 billion in revenue. That beat consensus estimates of $1.61 EPS on $14.15 billion in revenue. That news sent the Disney stock price today up 2.3% in morning trading.
Editor's Note: The Internet of Things will revolutionize the way we live. And five companies will be at the center of this $6 trillion revolution...
Operating income for Disney's studio segment came in at $766 million. That easily beat the $720.7 million analysts expected. The company said operating income was boosted by the success of its films "Captain America: Civil War" and "Finding Dory."
While theme park attendance slipped, Disney's theme park revenue still managed to show a 6.6% increase to $4.4 billion.
CEO Bob Iger said in a statement the company's results show the company has a diverse business model.
And strong Q3 results aren't the only reason the Disney stock price today is higher...
The company also announced it is taking a minority stake in BAMTech, which will be separated from Major League Baseball's digital arm as part of the deal. Disney will pay $1 billion in two installments for the stake. It has an option to acquire majority ownership in the future.
Sign up for SMS so you never miss special events, exclusive offers, and weekly bonus trades.
BAMTech will work with ESPN to launch a direct-to-consumer, subscription streaming service. It will feature live sporting events at the regional, national, and international levels. However, current content on ESPN's linear networks will not be part of the service.
Disney said its ability to stream live sports and live programming is a competitive advantage and necessary in today's world. Live TV, and particularly sports, is one of the biggest draws for traditional television. Disney's cable network revenue grew 1% to $2.09 billion in Q3, thanks in large part to growth at ESPN.
Disney also said the upcoming over-the-top streaming service from AT&T's DirecTV will include ESPN, ESPN2, ABC, freeform, Disney Channel, Disney XD, and Disney Jr. in all subscription packages.
Urgent: Our Newest Gold Price Prediction Shows 271% Returns by 2020
While these quarterly numbers are obviously bullish for the Disney stock price today, we're taking a longer view at the stock.
Here are the three biggest catalysts that make Disney stock a long-term buy today...
Why the Disney Stock Price Today Looks Appealing
The first major catalyst for the Disney stock price today is the company's film division.
The next installation in the Star Wars universe, "Star Wars: Rogue One," will be released on Dec. 12. "Rogue One" is the company's first standalone Star Wars movie. Disney believes the excitement is comparable to "The Force Awakens" based on trailer views. Another major release this year is Marvel's "Dr. Strange."
Success with its animated movies is Disney stock's second huge catalyst. "Finding Dory" was Pixar's biggest opening movie in its storied history. The film made $135 million in its opening weekend and has grossed $422.5 million in the United States as of July.
The third catalyst for Disney stock is theme park growth both here and abroad. Its $5.5 billion Shanghai resort, which opened on June 16, is the largest yet for Disney. Since its opening, Shanghai Disney has had over 1 million guests. Disney said it sees plenty of room to expand the Shanghai Disney resort.
A number of analysts are also bullish on the Disney stock price today...
Macquarie upgraded Disney to "Outperform" from "Neutral" after Tuesday's earnings beat and BAMTech stake.
RBC Capital Markets noted Disney's results were solid and thinks park fears should fade. The firm maintains a "Sector Perform" rating and $103 price target.
Pivotal Research continues to see long-term value in Disney and recognizes investor sentiment is still too negative on the stock. The firm has a $118 price target on DIS.
At $98.12, the Disney stock price is up 10.39% over the last six months. Analysts polled by Thomson/First Call have an average price target of $109.22. From the Disney stock price today, that's a gain of 11.3%.
Editor's Note: Voters who don't like Trump and Clinton are seeking a third candidate. Most people don't realize it, but they already have one...
Follow us on Twitter @moneymorning and like us on Facebook.
Related Articles: