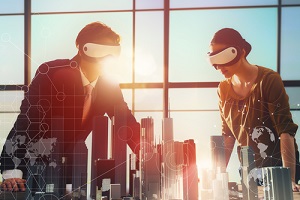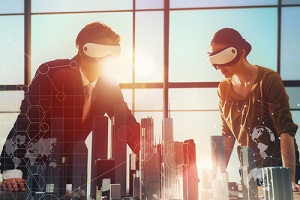 No matter how hard retail investors try, it's nearly impossible to time the markets. In fact, Forbes reports the average investor returned just 2.6% annually from 2003 through 2013. At the same time, just investing in an S&P 500 index would have returned 7.4% annually.
That's why we're bringing you the three best tech stocks to buy now that can make you rich no matter what the market does.
With the three best tech stocks, you don't have to time the markets.
Trending: A Backdoor Way to Profit Now on a New $240 Billion Market
These three tech companies make products and have services people can't live without. That allows shareholders to prosper in any type of market.
But first, Money Morning wanted to make sure our readers know why trying to time the market can be so dangerous.
On June 23, the day of the Brexit vote, the Dow Jones Industrial Average opened at 17,844.11. Because British citizens surprisingly voted to leave the EU, it created global panic.
There was no precedent for how Brexit could affect the global economy.
By June 27, the Dow dropped to an intraday low of 17,063.08. That was a loss of -4.37%. But the global markets quickly rallied, and the Dow opened at 17,924.24 on July 1.
During this time, tech stocks were hit especially hard. Microsoft Corp. (Nasdaq: MSFT) stock fell more than 6.3% in just four days.
But investors who panicked and sold during this time missed out on the rebound when MSFT shares climbed 16.88% in the next month. Investors who held through the volatility until now would be looking at returns of 21%, even including that temporary 6.3% drop.
And as for investors who bought back their original shares of MSFT when the markets "looked safe" again, they most likely lost money.
That's why trying to time the market is so dangerous for your portfolio. You miss out on profits when you sell out of fear, and it costs you more to buy the stock back because of fees and the stock price trading higher.
So to avoid this, investors need to hold stocks of companies that can provide the best long-term gains, no matter what happens in the global markets.
Money Morning Chief Investment Strategist Keith Fitz-Gerald says that beating the market means knowing where the big money flows. And the money is flowing into tech.
That makes these three tech stocks the best stocks to buy now for long-term gains…
The Best Tech Stocks to Buy Today to Beat the Market
Best Tech Stocks to Buy to Make You Rich No. 3: Facebook Inc. (Nasdaq: FB)
Facebook Inc. (Nasdaq: FB) reported its Q2 2016 earnings on July 27 and proved it's currently one of the best tech stocks to invest in.
Analysts expected Facebook would report earnings per share (EPS) of $0.82 on $6.02 billion in revenue. But Facebook crushed expectations, reporting $0.97 on $6.44 billion in revenue.
Facebook also crushed daily active users (DAUs) and monthly active users (MAUs) expectations. Analysts expected 1.11 billion DAUs and 1.69 billion MAUs. Facebook reported 1.13 billion DAUs and 1.7 billion MAUs.
But we want to focus on the future profitability of Facebook before considering it as a solid investment to make.
Facebook has three massive sources of revenue to increase its profitability in the future:
Oculus Rift
Messenger/WhatsApp
Instagram
Oculus Rift is currently one of the most advanced VR headsets available for commercial purchase. While VR technology is mostly used for games, CEO Mark Zuckerberg sees bigger opportunities for the technology. He believes you can eventually use it to have front-row seats to sporting events or meet your doctor face-to-face from the comfort of your home.
By 2020, market intelligence firm Tractica projects sales for VR accessories, head-mounted displays, and content will be $21.8 billion worldwide.
Facebook will also generate billions in revenue from its communication platforms, Messenger and WhatsApp.
Messenger allows you to order an Uber, make hotel reservations, and even send cash to your friends and family. Messenger now has over 1 billion users, and WhatsApp had 900 million as of April. Analysts at Deutsche Bank AG (NYSE: DB) project Messenger and WhatsApp will generate as much as $10 billion annually by 2020.
And outside this future revenue, Facebook is close to making billions from its picture app Instagram.
Facebook purchased Instagram in 2012 for $1 billion in cash and stock. It didn't make money when Zuckerberg bought it. But analysts project Instagram generated as much as $750 million in revenue in 2015.
Since Money Morning Director of Tech & Venture Capital Michael A. Robinson named Facebook his No. 1 player on his "Internet Dream Team" on Dec. 23, FB stock has climbed 18%.
And if you continue to follow Robinson's advice to invest in Facebook, you can profit further…
By 2020, Robinson believes the Facebook stock price will trade for $250 per share. From today's opening price of 125.07, that would be a potential profit of 99.88%.
Editor's Note: Find out more about the billion-dollar trend that will send FB stock to $250 per share.
Best Tech Stocks to Buy No. 2: Amazon.com Inc. (Nasdaq: AMZN)
Next on our list of the best tech stocks to buy is Amazon.com Inc. (Nasdaq: AMZN), which had an impressive Q2. The e-commerce giant reported EPS of $1.78 on $30.4 billion in revenue. Analysts had expected $1.11 on $29.55 billion.
The AMZN stock price is up 46% in the last 12 months, compared to the Nasdaq gaining 2.35%. And we expect these market-beating gains from Amazon to continue…
You see, Amazon is a leader in a $14.4 trillion market: the Internet of Things (IoT). The IoT is designed to connect all electronic devices via the Internet. Amazon entered this trillion-dollar market by launching Amazon Web Service (AWS) IoT in October 2015.
AWS allows users to connect devices to cloud-based apps and interact with other AWS users.
For instance, fans and thermostats can be connected to AWS IoT. Temperature sensors send data to AWS IoT, and AWS can turn on fans if the temperature is too warm.
And all of this can be controlled through a smartphone.
This market is still developing. But by 2022, Cisco Systems Inc. (Nasdaq: CSCO) projects the IoT industry will generate $14.4 trillion in sales.
"The company says the service can support 'billions of devices and trillions of messages,'" said Robinson – a tech analyst with 34 years of experience in Silicon Valley. "Once again, Bezos has broken ground and created another multibillion-dollar web business."
In Q2, Amazon reported AWS generated $2.88 billion in revenue. That's a 58% increase from the revenue generated in Q2 2015. In the past four quarters, AWS has generated $9.94 billion in revenue.
FactSet has a price target of $885.89 for AMZN stock. From today's opening price of $769.80, that's a potential profit of 15.08%.
Best Tech Stocks to Buy No. 1: Alphabet Inc. (Nasdaq: GOOGL)
Alphabet Inc. (Nadsaq: GOOGL) is still the most popular search engine in the world, and it's last on our list of the best tech stocks to buy now. And even though Google.com was first registered as a domain in 1997, advertisers still spend billions of dollars to advertise on it.
In Q2, website revenue was $15.4 billion. That's an increase of 24% year over year.
But what's really exciting is Alphabet's future revenue in its "Other Bets" sector.
Alphabet is currently working on:
Google Fiber (a project to make the Internet faster for users)
Autonomous vehicles
Artificial intelligence (AI)
Fiber could be a competitor for Comcast Corp. (Nasdaq: CMCSA), according to Fitz-Gerald. Also, Google's autonomous vehicles could challenge Tesla Motors Inc. (Nasdaq: TSLA), and the AI program could become its own network.
The "Other Bets" revenue was $185 million for Google in Q2. From the $166 million in revenue from Q1, that's an increase of 11.44%.
Trading at over $800 per share, though, it's true that GOOGL stock appears expensive.
But Fitz-Gerald wants you to focus on the profitability of Alphabet and not the GOOGL share price.
"There's no reason you can't buy a couple of shares at a time and tuck them away for a rainy day," Fitz-Gerald said.
FactSet has a price target of $934.51 for GOOGL stock. From today's opening price of $807.05, that's a potential profit of 15.7%.
The Bottom Line: The three best tech stocks to buy, no matter what the market does, are FB, AMZN, and GOOGL. All of these companies crushed Wall Street expectations in Q2 2016. And because of Facebook's future revenue from Oculus Rift, Amazon's revenue from AWS IoT, and Alphabet's "Other Bets," all of these stocks will provide long-term gains for patient investors.
Don't Miss: Most people remember the Bill Clinton economy as a "boom" they'd like to see again. But that's a false and dangerous myth. Read more…
Follow us on Twitter @moneymorning and like us on Facebook.
Related Articles: