Joe Manausa utilizes his MBA and 26 years of Tallahassee real estate experience in order to help clients with large real estate investing opportunities, as well as providing guidance and support for the employees and associates of Joe Manausa Real Estate. We asked him to provide some observations of the current housing market and share what he expects for the future of the housing industry.
Real Estate Investing Update Based on Today's Housing Market
Money Morning: Tell us a little bit about your background and the depth of your real estate expertise.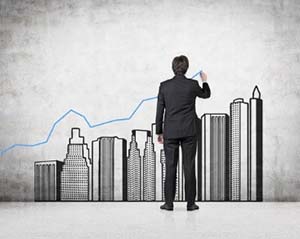 Joe Manausa: I grew up in Tallahassee, Florida, and that is where my real estate company operates today. I went to college at West Point in New York and served in the Army as an airborne, ranger infantry officer for five years. Upon leaving the Army in 1991, I knew I wanted to be back in Tallahassee, and real estate made for a fast start to my new life.
Since that time, I have owned a RE/MAX franchise, a Century 21 franchise, and two independent real estate brokerages. Currently, I'm building Joe Manausa Real Estate with the plan to extend it far and wide.
Over the past 26 years, I have brokered roughly 10,000 residential sales and a few hundred investment and commercial transactions, too. I have been a principal in building roughly 40 homes and developing a small neighborhood, and have owned hundreds of income-producing properties as well. My primary focus has been (and continues to be) residential real estate and growing my real estate brokerage operation.
Editor's Note: The Internet of Things will create a massive $6 trillion market. These five stocks will be the best way to make money from this lucrative market...
MM: What are some of the current home-buying trends that you're seeing?
JM: A big trend that I see forming in real estate is something I call a "compression market." I coined this term to describe a situation that we see here presently in Tallahassee that I suspect is occurring in many other markets across the United States.
Demand for housing in many markets has returned to near or above the levels seen at the peak of the housing market in 2006. Low interest rates are allowing for unprecedented purchasing power for buyers, and many buyers are measuring their spending limits by what their "monthly" payment will allow.
Simply put, somebody who would historically buy a $250,000 home is now buying a $500,000 home because the payment will allow it (the 50-year average mortgage interest rate is roughly 8.3% for a 30-year, fixed-rate loan, but today's rates are below 3.5%).
So we see the middle and higher end of the market doing extremely well - with one major exception. In Tallahassee, 50% of our higher-end buyers are choosing new construction, and this means that rather than reducing the glut of inventory created with the housing market collapse, we are merely "kicking the can down the road" as we are creating more higher-end homes than are needed.
The lower end of the market still has the same financing challenges as they have always endured. So even though rates are low, borrowers lack the cash or creditworthiness to buy, leaving the lower end a renter's market.
The glut of multi-family and student rentals in Tallahassee has only deepened with many large-fund developers entering the student housing market over the past 10 years. Historically, student housing in many U.S. "college towns" like Tallahassee was held by small local investors, but the mega-complexes going up now look more like "Wall Street" than "Main Street" in terms of capital requirements.
In summary, the top end is doing well, but the inventory is far too high and growing. A significant rise in mortgage interest rates would cripple the high-end market and leave us with many years' worth of excess inventory.
The bottom end of the market is sluggish, as large multi-family players are drawing tenants away from smaller-holdings investors. Also, cash is king as many lenders are still very shy about financing real estate investment for anyone other than very strong parties. The limited number of investors with traditional funding has slowed the market at the bottom.
That leaves the middle. The middle of the market is fully recovered and is doing incredibly well - so well in fact that inventory in many markets has reached "seller's market" levels. Thus, more homes are needed in the middle. And this is where the compression effect kicks in:
Homes valued in the middle want to appreciate, while those at the top and bottom do not.
Median homes are in high demand, but additional units cannot be produced in most areas due to the rising cost of land and labor (the minimum wage has risen 30% since the housing market peaked).
Tallahassee is in a glut market for student rentals (the low end), which will ultimately serve as future supply for median homes.
Tallahassee and many other markets are also in a glut market at the high end, and when interest rates return to normal, it is likely that the relative supply of million-dollar homes will exceed 10 years! The "expert" take on this is "don't worry, we'll never see 9% rates again..." I believe they are wrong.
Therefore, homes valued in the mid-range are feeling opposing pressures from their environment.
MM: Purchasing real estate has been a popular investment approach for decades. Given the current state of the market, how profitable is this strategy right now?
JM: I suspect this will be less of a popular choice in the future than it has been in the past. There are so many great options for travel and entertainment that the majority of people that I interact with would rather be more mobile and not tied down to too many places.
In my part of the country, owning a beach house was always a great "investment" because it brought with it significant use and enjoyment. But secondary housing markets now compete in a global market, and air travel is abundant and cheap. Many people who used to drive five hours to their Florida beach house now have numerous more five-hour options. They figure, "Why buy a house on a Florida beach when I can have an estate in Panama for the same price?"
I believe those that do buy second homes will do so for a few smart reasons:
1) Long-term appreciation should remain stable.
2) Those who borrow will be getting historically low rates and be able to lock in a fixed rate for 30 years.
3) Convenience: second homes that are more for personal use for a significant part of the year make it a much better choice than extended-stay or leasing.
Urgent: Our Newest Gold Price Prediction Shows 271% Returns by 2020
MM: There are plenty of "house-flipping" shows on TV these days. What kind of rates of return are "flippers" getting right now? 
JM: House flipping is a job, not an investment. There is a big fallacy that you can do this in your spare time. Sure, when markets turn from buyers' markets to sellers' markets as they have/are doing recently, even fools can score. But just as we saw during the last market correction, part-time flippers will find themselves with inventory that they cannot sell. All the profits on flipping roll into the next, only to be lost on the final house. I've seen this "hot new trend" come and go for nearly 30 years, and the only ones who make money they get to keep are the ones selling the "how to" courses and the rare full-time, highly local experts who understand current market conditions and have a great network of sub-contractors.
MM: If someone told you that they were selling most (or all) of their stocks and investing in real estate, what advice might you give them?
JM: Stay local. First, hire two real estate brokers, one of whom knows the housing market (or commercial market if that is what you prefer). With this broker, interview property managers until you find one that will take great care of you. This first broker is so important as she/he will guide you on the manager's reputation and history.
Once the two have been hired, work with the first broker to establish goals and expectations. Try not to be emotional, and channel your goals into return on investment and involvement. (What do you want your long-term annualized rate of return to be? How involved would you like to be?)
Work with both brokers to identify the general location(s) where you want to buy. You are an expert already in the areas you know and like, so see if they hit your target goals. On buying your first properties, think like a carpenter - measure twice and cut once.
MM: Do you have any predictions for the American housing market in the short and/or long term? 
JM: Not so much a prediction as a concern. As I said, I know we are growing the high end far faster than ever before. The United States is in an "interest rate" market, meaning that the high rate of demand is heavily influenced by the availability of cheap money with minimal consequences (does this sound familiar?).
There is an abundance of loan programs that offer 100% or 95% LTV financing at rates below 3.25%. This year's market is dealing with more buyers at higher prices than ever before. But consider this: If rates rise by a percentage point to 4.25%, the cost of money has increased a whopping 30% from today's level. The monthly payment alone is 13% higher. How many families do you know that are prepared for a 13% increase in their largest monthly obligation?
There is a cascading impact if mortgage interest rates rise too quickly. It has been my experience that monthly payments do not change - only the amount of money borrowed rises or falls with the mortgage market (people max out their monthly payment, then borrow as much money as they can at that payment level).
This means that:
The very thin high end will get much thinner as rates rise.
Demand will fall too, as people will not be excited about the homes they can buy (at higher rates) compared to what they could have purchased when rates were lower.
Lower demand results in fallen values, just as we saw during the last crash of the housing market.
So much ties into how long the U.S. is going to rely upon low interest rates to buoy the housing market. I cannot believe this is a healthy long-term solution.
My prediction: The low number of new construction homes (relative to the past 30 years) is no longer a depressed market, it is merely reflective of a long cycle that occurs due to governmental involvement in homeownership. Since World War II, most administrations have pushed "the American Dream," and we saw homeownership rates rise from below 50% to above 70%. Well, this trend is reversing.
I foresee low construction numbers for single-family detached and attached housing for many more years, while we will see multi-family construction growth as needed to house our growing population.
Much of what I have said sounds bearish, but I am actually quite bullish on the future of the housing market. I believe our population and demand for housing is growing, and this growth will help aid the glut at the extremes in the market. But unlike many past housing market cycles, selectivity and understanding local market conditions will be at a premium.
MM: For someone who is thinking about investing in a real estate investment trust, what suggestions do you have?
JM: Just one: speak with a securities investment expert.
Up Next: Get top investment ideas sent right to you every day - here's how.
Follow Money Morning on Facebook and Twitter.
Here Are 10 "One-Click" Ways to Earn 10% or Better on Your Money Every Quarter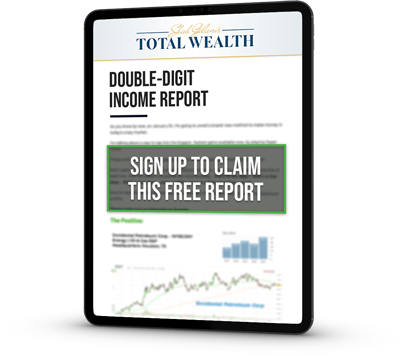 Appreciation is great, but it's possible to get even more out of the shares you own. A lot more: you can easily beat inflation and collect regular income to spare. There are no complicated trades to put on, no high-level options clearances necessary. In fact, you can do this with a couple of mouse clicks – passive income redefined. Click here for the report…