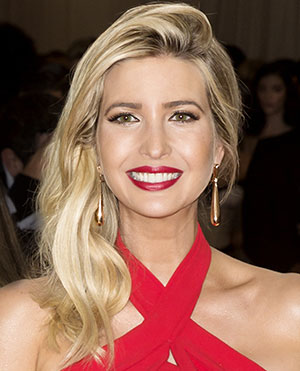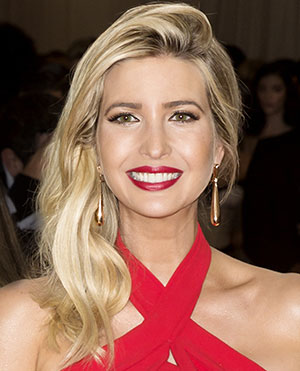 If Donald Trump wins the 2016 presidential election, he seems to have at least one person already in mind for a cabinet position: Ivanka Trump, his daughter.
When asked in an Aug. 3 First Coast News interview about women he would potentially include in his cabinet, Trump said there were "so many different ones to choose from."
Then he continued, "I can tell you everybody would say, 'put Ivanka in, put Ivanka in,' you know that, right?" Trump told interviewer Angelia Savage. "She's very popular, she's done very well, and you know Ivanka very well."
Trending: This Billionaire Corporate Raider Believes Donald Trump Is Right
And when asked by "World News Tonight" anchor David Muir if there would be a role for his children, Trump didn't rule it out.
"They're very much involved with the business along with my executives, but probably not in the White House, no."
Here's a look at Ivanka's qualifications, should Trump win and award her one of the 15 cabinet positions…
Ivanka Trump's Background
After attending Georgetown University for two years, Ivanka transferred to the Wharton School at the University of Pennsylvania. She earned a B.S. in Economics and graduated cum laude in 2004.
Following graduation, it didn't take her long to enter the family business. In 2005, Ivanka joined The Trump Organization as Executive Vice President of Development & Acquisitions, a title she shares with her brothers Donald Jr. and Eric.
According to Trump.com, her responsibilities include:
Domestic and global expansion of the company's real estate interests
Directing the company's real estate and hotel management platforms
Deal evaluations
Financing
Design
Sales and marketing
Determining the interior selections for residences and hotel suites
Just like her father, the 34-year-old has never before held a political position — a strong point in the eyes of Trump supporters, who distrust the highly political Clinton family.
If Donald Trump were to give his daughter a cabinet appointment, here's what it would likely be…
Ivanka Trump's Most Likely Cabinet Position
A President Trump could ask Ivanka to head the Department of Housing & Urban Development (HUD). With her experience in real estate, this would be the most logical of the 15 cabinet positions.
HUD focuses on utilizing housing as a platform to improve quality of life.
But there is a road block to this position…
Trump can nominate Ivanka, but she could only serve if the nomination was confirmed by a majority vote in the U.S. Senate.
And because Trump is so polarizing, that could prove a major problem. You see, the Republican candidate has lost support within much of his own party. For example, Sen. Susan Collins (R-ME) wrote on Aug. 8 that even though she is a lifelong Republican, she cannot support Trump. Senators Mark Kirk (R-IL), Ben Sasse (R-NE), Lindsey Graham (R-SC), Jeff Flake (R-Z), and Dan Heller (R-NV) have all either stated they won't vote for Trump or have a hard time accepting him as a nominee.
If head of HUD doesn't work out, another possible role for Ivanka would be the White House chief of staff.
The chief of staff was originally a private secretary for the president. In 1946, it formally became a positon known as assistant to the president. In 1961, it became known by its current name.
Ivanka wouldn't need Senate confirmation to become chief of staff — her father can simply nominate and appoint her.
Up Next: Deaths Associated with the Clintons Keep Stacking Up
Do you think Ivanka should have a role in the White House?  Let us know on Twitter @moneymorning and Facebook.
Related Articles: