Delta Air Lines Inc. (NYSE: DAL) executives and the mainstream media are looking at Aug. 8's catastrophic systems failure as an equipment outage, which would be great if that's all it truly turns out to be.
Only problem is... I don't believe in coincidences.
Today's airlines - like many critical systems we live with daily - depend on complicated, overlapping, and exceptionally large amounts of data so critical that even the smallest snafu has global implications.
That makes them susceptible to, well, everything.
There's no doubt in my mind that two-bit cyber terrorists around the world are watching the situation very carefully - and learning from it. And that means, in turn, that preventing more Delta-like situations is a high priority.
One company I'm tracking stands to make billions by doing something unique.
I think the stock doubles as a result... again.
Ancient Data Systems Require Billions in "Life Support" Spending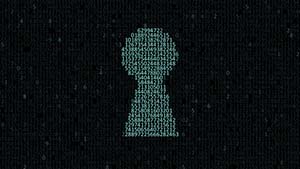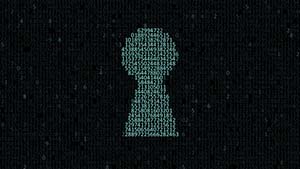 I'm asked frequently if technology is really a "must-have" investment, and my answer is always the same... absolutely.
Think about this logically for a second.
We live in an era when practically everything we do involves data, from simply turning on your car to buying groceries.
Our government and tens of thousands of executives want you to believe this is a good thing because they use that data to discover new consumer behavior trends, improve productivity, and even perfect decision making. I have my doubts, which is why we'll table whether this is a good thing or a bad thing for another time.
What I want you to understand is this... despite the fact that the data itself is very "modern," many of the systems that produce it are terribly outdated and extremely proprietary.
Not too long ago, for example, I toured NASA privately and was stunned by the "green screen" technology on the Space Shuttle flight deck as it was being prepped for flight.
I was also flabbergasted to learn some ATMs are reportedly still running IBM's OS/2 - a legacy operating system that debuted in 1987, while the Social Security Administration apparently uses benefits analysis programs dating to the 1980s.
The Secret Service uses a vintage mainframe computer from the same era that, according to PCworld a few years ago, only runs 60% of the time.
Our nuclear missile program runs on a 1970s IBM platform that requires eight-inch floppy disks that are downright modern when you compare them to the Treasury Department, which uses assembly language code from the 1950s, according to WIRED citing a GAO report.
Delta is just the tip of the iceberg, and getting home is the least of our problems.
Thankfully, the government understands this even if it doesn't understand a lot of other things we talk about, which is why the 2017 budget request to deal with the digital mess I've just described is a staggering $89 billion.
And where's all that money going to go?
Raytheon Co. (NYSE: RTN) is at the top of a very short list of qualified fixers.
If you're following along as a member of the Money Map Report - and I hope you are - you're already enjoying returns of at least 228% for having jumped in when I recommended it initially. If not, you've got a great chance to get on board today and line up another 100% winner.
Here's why.
Most investors believe that it's the smaller technology companies that are going to claim the lion's share of new technology investment dollars needed to thwart cyberterrorism or simply keep legacy systems like Delta's computers up and running. But that's not true.
It's the big companies like Raytheon that will be the real winners because they are the only ones with the size, scope, and institutional memory needed to manage legacy systems brought to life decades before the employees who work on them were even born.
What's more, those same big companies have the super-secret clearances needed to do the work that smaller contractors find increasingly impossible to obtain.
Raytheon has invested a jaw-dropping $3.5 billion in its cybersecurity business over the past 11 years that has, as of yet, gone almost totally unrecognized by the markets.
I don't think that will be the case for long as investors recognize the potential this brings to the table on top of its other defense contracting offerings at a time when America's enemies are growing more sophisticated by the day.
On July 27, for example, the company launched an NSA-certified next-generation Ethernet encryption system to protect network communications handling sensitive information, including and up to Top Secret/SC1 status. That gives Raytheon the ability to sell the very same KG-350 Ethernet encryption system to commercial, government, and military customers immediately - and bring hundreds of millions to the bottom line at the same time.
Just 60 days ago, DHS - the Department of Homeland Security - reaffirmed Raytheon's $1 billion contract to safeguard dozens of federal agencies' data from cybercrime and keep many of the antiquated computer systems similar to those I've just told you about running. That's good for profit margins, too.
What really excites me, though, is something that very few analysts have focused on yet: Raytheon is leading the charge in teaching computers to defend themselves.
And that's your opening.
Current protocol involves a human identifying a problem, flagging it with a write up, and then sending a report to higher ups who may take months to fix it, if ever. But a computer capable of proactively identifying threats and healing itself could free up analysts to do what they do best... think ahead.
Raytheon's cybersecurity division, Forcepoint, more than tripled net sales last year, bringing in $328 million compared to $104 million in 2014. That's a surge that's roughly in line with the speed in which the cybersecurity sector is growing and confirmation that we're on the right track once again.
Raytheon recently beat earnings estimates by 2.9% while increasing them 6.1% year over year at a time when lesser companies are struggling just to make ends meet.
At the same time, the company increased guidance from $6.93-$7.13 per share to $7.13-$7.33 per share, making it one of the very few solid growth choices you can tap into today...
...even without the cybersecurity potential I've just shared with you.
Now, where did I put my boarding pass?
Editor's Note: War, Terrorism & Ugliness has put yet another quality company in position for mega-gains, but that's not the only lucrative play in store for savvy Total Wealth investors. In fact, Keith's already got another trend-driven opportunity coming down the pipeline - this time, a company projected for 420% gains as a result of the ruthless 2016 presidential election. To access his full report, including ticker symbol and a full collection of investment insights, subscribe to Total Wealth here.
Follow Money Morning on Facebook and Twitter.
Join the conversation. Click here to jump to comments…
About the Author
Keith is a seasoned market analyst and professional trader with more than 37 years of global experience. He is one of very few experts to correctly see both the dot.bomb crisis and the ongoing financial crisis coming ahead of time - and one of even fewer to help millions of investors around the world successfully navigate them both. Forbes hailed him as a "Market Visionary." He is a regular on FOX Business News and Yahoo! Finance, and his observations have been featured in Bloomberg, The Wall Street Journal, WIRED, and MarketWatch. Keith previously led The Money Map Report, Money Map's flagship newsletter, as Chief Investment Strategist, from 20007 to 2020. Keith holds a BS in management and finance from Skidmore College and an MS in international finance (with a focus on Japanese business science) from Chaminade University. He regularly travels the world in search of investment opportunities others don't yet see or understand.