More than $2 trillion has been spent on merger and acquisition (M&A) deals in 2016, and according to Money Morning Director of Tech & Venture Capital Michael A. Robinson, that M&A demand is providing some of the best investments on the market this year.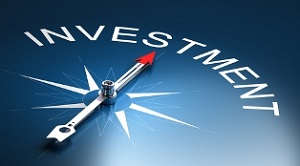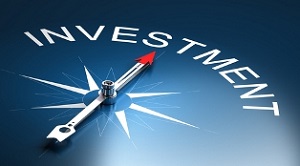 And deals in the technology sector have been some of the biggest. In fact, the top three tech deals of the last three months alone have totaled a combined $67.5 billion.
Before we get to one of the best investments of 2016 to play this $2 trillion trend, here's how tech has been moving markets this year.
The technology sector has been the driving force behind the Nasdaq Composite's record closes this year.
The Nasdaq closed at a record 5,228.40 Thursday, propelled by huge gains in Apple Inc. (Nasdaq: AAPL), Amazon.com Inc. (Nasdaq: AMZN), Facebook Inc. (Nasdaq: FB), and Alphabet Inc. (Nasdaq: GOOGL).
Editor's Note: The Internet of Things will revolutionize the way we live. And five companies will be at the center of this $6 trillion revolution…
Deal-making has been a key catalyst for tech stocks this year. In fact, three of the hottest M&A transactions of the past three months involved tech.
Those deals include Oracle Corp.'s (Nasdaq: ORCL) acquisition of NetSuite Inc. (NYSE: N) for $9.3 billion; SoftBank Group Corp.'s (OTCMKTS: SFTB) $32 billion purchase of UK chipmaker ARM Holdings Plc. (Nasdaq ADR: ARMH); and Microsoft Corp.'s (Nasdaq: MSFT) $26.2 billion acquisition of LinkedIn Corp. (NYSE: LNKD).
Global technology acquisitions thus far in 2016 have surpassed $400 billion, according to Dealogic.
That's up 27% year over year and means tech M&A is within reaching distance of the last year's all-time record.
"Simply put, this M&A tech frenzy won't go away any time soon," Robinson said. "It's totally unstoppable."
That's why Robinson has pinpointed this one ETF as one of the best investments to own in 2016. It plays that tech M&A boom better than any other investment…
One of the Best Investments to Play the Tech M&A Boom Now
According to Robinson, one of the best investments to make now is the Technology Select SPDR ETF (NYSE: XLK).
Must Read: Our Newest Gold Price Prediction Shows 271% Returns by 2020
It is not strictly M&A focused, but it covers the entire tech spectrum and greatly benefits from the ongoing deal-making in the tech space.
"M&A is great news for buyers, sellers – and investors," Robinson explains. "It's a clear path to growth for many firms, especially those that do it right. And XLK offers us a great way to play this trend. At the same time, we also profit from the fast growth and high profit margins the tech industry provides."
Additionally, since XLK avoids focusing on just one tech area, it provides diversification and reduces the risk that comes from owning a single company.
The fund is composed of roughly 80 tech companies that are involved in hardware, software, semiconductor services, IT, Internet services, cloud computing, and telecommunications.
Top holdings include tech giants like Apple, Alphabet, Facebook, and Microsoft. Other holdings are names like Electronic Arts Inc. (Nasdaq: EA) and Micron Technology Inc. (NYSE: MU).
XLK boasts a market cap of $16.17 billion. At $47.12, shares are up 10.12% year to date. That's more than double the Nasdaq's 4.40% year-to-date gain. Three- and five-year returns of 48.11% and 95.35% are more telling of the kind of long-term gains investors can expect from XLK.
Robinson says XLK is poised to benefit from both the tech sector's organic and M&A growth for several years to come. It also "offers a stable, cost-effective vehicle that's tough to beat."
Follow us on Twitter @moneymorning and like us on Facebook.
Developing Tech Story: Doctors have discovered a method of switching off pain, anywhere in your body, almost instantly. It's non-invasive, drug-free, and has no dangerous side effects. For patients suffering any kind of pain, the benefits are clear. But there's a twist in the story: It's also about to set off a period of "economic nirvana." Click here to continue reading…
Related Articles: