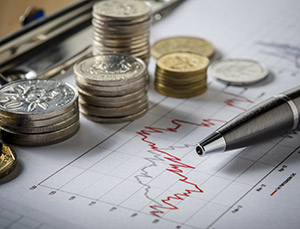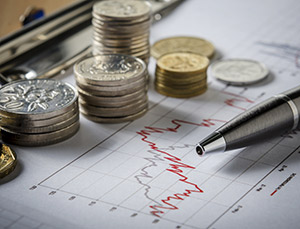 One of the best stocks to buy today is up an incredible 228% since we first recommended it, and that's just the start of this stock's long-term gains. In fact, we see this stock doubling again…
The company we're so excited about develops technologically integrated products, services, and solutions worldwide. It's involved in the defense, aerospace, navigation, cybersecurity, and augmented reality sectors.
It's one of the best stocks to buy today because of its storied past, as well as its lucrative future…
Its roots can be traced back to 1922, when it developed a gas rectifier tube that revolutionized the batteries that powered home radios. The tube transformed the radio into an affordable "must-have" appliance that could be plugged into a wall socket.
Related: The Internet of Things will revolutionize the way we live. And five companies will be at the center of this $6 trillion revolution…
From there, the company quickly moved to the forefront of innovation in the electronics industry. During World War II, this company supplied 80% of the magnetron tubes used in U.S. and British radars. After the war, the company began offering civilian products – the microwave being among its most famous.
This company still has one of the best stocks to buy today because it has become a unique technology company and world leader in defense electronics. It offers a broad range of products, services, and capabilities.
"This company has invested a jaw-dropping $3.5 billion in its cybersecurity business over the past 11 years that has, as of yet, gone almost totally unrecognized by the markets," Money Morning Chief Investment Strategist Keith Fitz-Gerald said.
That investment is huge because the cybersecurity market is expected to be a $202.36 billion industry by 2021, according to MarketsandMarkets.
Since Fitz-Gerald first recommended the stock, it has climbed a whopping 228%. But it's not too late to buy in. Fitz-Gerald said buying into this stock now is a great way to double your money.
Here's the company and why it has one of the best stocks to buy today…
The Best Stock to Buy Today for 100% Profits
One of the best stocks to buy today is Raytheon Co. (NYSE: RTN).
The company boasts a market cap of $41.83 billion and is a clear leader in the explosive cybersecurity space.
Most investors believe smaller technology companies will be the recipients of new investment dollars needed to fight cyberterrorism or simply keep legacy systems and computers up and running. But that's not accurate.
Must Read: Our Newest Gold Price Prediction Shows 271% Returns by 2020
"It's the big companies like Raytheon that will be the real winners because they are the only ones with the size, scope, and institutional memory needed to manage legacy systems brought to life decades before the employees who work on them were even born," Fitz-Gerald explains.
Furthermore, big companies like Raytheon have the super-secret clearances needed to do the work that smaller contractors find increasingly impossible to obtain.
Over the last 11 years, Raytheon has invested a hefty $3.5 billion in its cybersecurity business. Most of that investment has gone almost totally unrecognized by the markets.
"I don't think that will be the case for long as investors recognize the potential this brings to the table on top of its other defense contracting offerings at a time when America's enemies are growing more sophisticated by the day," Fitz-Gerald said.
Last week, the company launched an NSA-certified next-generation Ethernet encryption system to protect network communications handling sensitive information, including and up to Top Secret/SC1 status.
"That gives Raytheon the ability to sell the very same KG-350 Ethernet encryption system to commercial, government, and military customers immediately – and bring hundreds of millions to the bottom line at the same time," Fitz-Gerald added.
Raytheon's cybersecurity division, Forcepoint, more than tripled net sales last year, bringing in $328 million compared to $104 million in 2014.
"That's a surge that's roughly in line with the speed in which the cybersecurity sector is growing, and confirmation that we're on the right track once again," Fitz-Gerald said.
Raytheon has also been investing in the augmented reality field, otherwise known as virtual reality. This technology places images and data over actual locations as they are viewed on a mobile or other device. It's what's behind the latest "Pokémon Go" craze.
But the potential of augmented reality reaches far beyond games.
Raytheon has been developing the technology for years. One project is an Android-based app for soldiers in the field. With a quick scan, soldiers can quickly identify all of their buddies and their location relative to adversaries. The technology allows military units to travel over difficult terrain with ease.
Raytheon has also developed a GPS-enabled app that combines coordinates and points of interest. This could help soldiers find supplies, ammo, Wi-Fi hotspots, and even potential IED locations.
At $141.51, Raytheon shares are up 13.51% year to date. That's more than double the Dow's 6.69% advance, the S&P 500's 6.76% gain, and the Nasdaq's 4.60% rise. The company also pays an attractive 2.07% dividend yield.
Up Next: This Is the Ultimate Must-Have Investment
Follow us on Twitter @moneymorning and like us on Facebook.